CONNECTING PEOPLE WITH ITEMS WITHIN JUST-HOURS
Delivery on-demand, faster than Amazon
ABOUT

HAULTAIL® THE COMPANY


AND ITS MISSION
Haultail® started because there was a need and social responsibility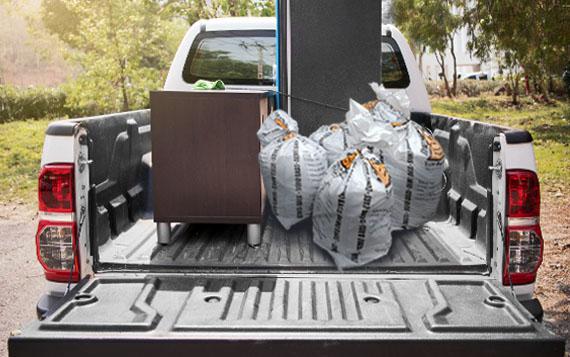 The On-Demand service for the delivery of items New, Used, Junk or Debris
Haultail® is a Web and Mobile App solution that is patent-pending, offering a multitude of delivery services. Tied back to retail locations for delivery of new, oversized purchases down to the courier service of small, time sensitive items. The real time tracking and verification of what is being delivered, protects both the customer and deliverer.
Delivery of construction materials or furniture, included. New or used items, it doesn't matter. Get it delivered in the next few hours just.
The second is C&D (construction and demolition) debris disposal from DYI, residential and small-scale commercial construction projects.
Delivery of oversized items from retail stores.
Delivery of construction materials to jobsite.
Collection and disposal of smaller Demo debris and waste material.
Haultail® is able to bridge the gap between the customer's expectations and the store's ability to deliver large and / or bulky, oversized items.
4 hour Standard Delivery
2 hour Expedited Delivery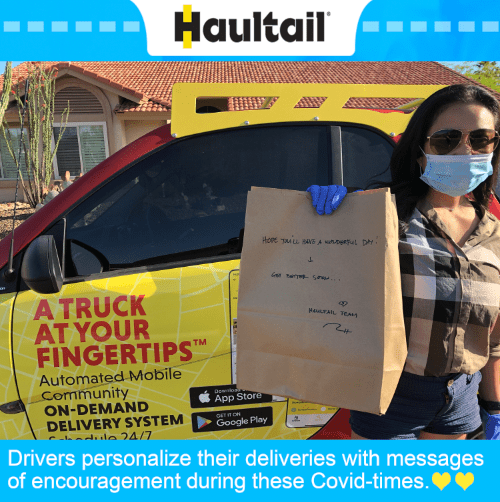 Haultail® is a fully automated, community-based delivery network and service that utilizes ride-share technology to pick up and deliver large, bulky, hard to transport purchases or items needed same day within 2 to 4 hours, from retail locations to your driveway. This simple, fast, and reliable service is available for a free download on both Android and Apple devices. It all starts automatically by entering the location of your pickup. Haultail immediately goes to work finding you the driver and truck to suit your needs. Haultail is exceeding expectations with speed and ease of use.
The Problem
Customers buy an oversized object and are unable to get it into their car.
Need to deliver large items s old online.
Contractors needing items delivered to their jobsite.
Musicians need to haul gear to their next gig.
Move office furniture to new locations.
Urgent need of items today and in the next few hours, not a few days.
The Solution
Easy as 1-2-3
Save time and Avoid traffic
Secure and Hassle Free
Transparent and Trackable
Real-time driver status and communication
Contactless Delivery with use of Pin-Code
Rapid Delivery within just-hours