DELIVERY WITHIN HOURS
LOCAL ON-DEMAND DELIVERY SERVICE, FASTER THAN AMAZON
ABOUT

HAULTAIL® THE COMPANY


and ITS DELIVERY SERVICE
Haultail® started because there was a need and social responsibility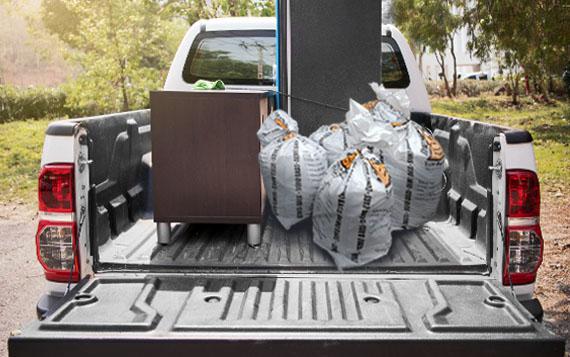 The Local Business Solution to On-Demand Delivery for the for New, Used, Junk or Debris or Donation Dropoffs.
A Local Business – With Local Drivers – For Local Customers
Haultail® is a delivery solution that is processed through a patented mobile app creating a safe, secure and reliable environment that is tracked live for your convenience.
Large or small, any size items from retail locations for delivery of new items or moving items from one apartment to another, taking items from storage or cleanup and cleanouts from home to the dump, removing the junk & debris or C&D waste.
Delivery of oversized items from retail stores.
Delivery of construction materials to jobsite.
Collection and disposal of smaller Demo debris and waste material.
Delivery of construction materials to the jobsite? Or furniture moved from one location to another. included. New or used items, it doesn't matter.
C&D (construction and demolition) debris disposal from DYI, residential and small-scale commercial construction projects, we support that. Not just delivery, but the labor and white glove service. Tell us what your doing and we will provide you a fixed price and push it back through the app.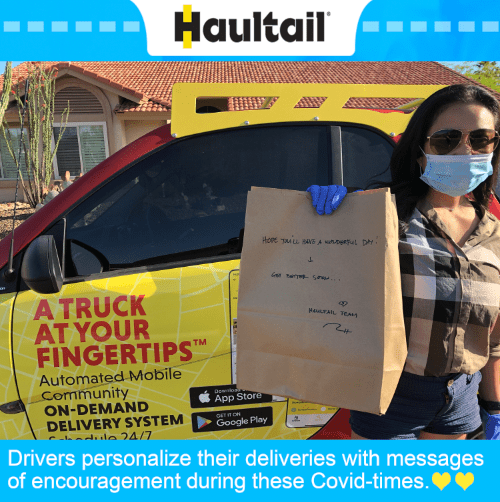 The real time tracking and verification of what is being delivered, protects both the customer and deliverer. All our Haultailers (Haultail Drivers) are certified and background checked. Haultail® bridges the gap between the customer's expectations and the ability to respond and deliver within hours; Faster than Amazon supporting local business.
Haultail® is a fully automated and community-based service provider offering a simple, fast, and reliable delivery and moving, just by downloading the app on both Android and Apple devices. For your safety and service, all functions happen from the app, where you have a fixed price, your payment is administered, your communication with the driver and Haultail office and the live tracking of your delivery from start to finish. It simply starts by entering the location of your pickup and telling us what you want to Haul, Large or small.
The Problem
Customers buy an oversized object and are unable to get it into their car.
Need to deliver large items s old online.
Contractors needing items delivered to their jobsite.
Musicians need to haul gear to their next gig.
Move office furniture to new locations.
Urgent need of items today and in the next few hours, not a few days.
The Solution
Easy as 1-2-3
Save time and Avoid traffic
Secure and Hassle Free
Transparent and Trackable
Real-time driver status and communication
Contactless Delivery with use of Pin-Code
Rapid Delivery within just-hours