HAULTAIL® GIFT CARD
HOW TO USE YOUR GIFT CARD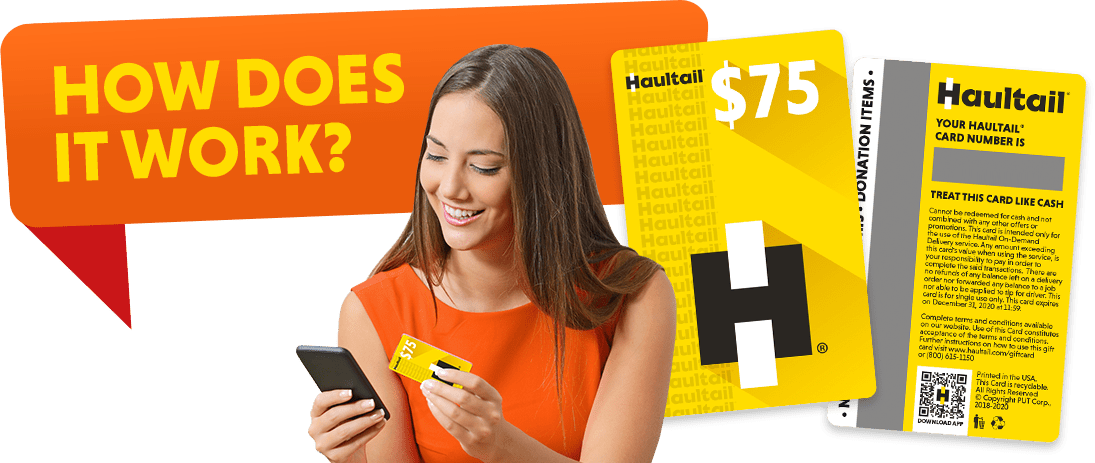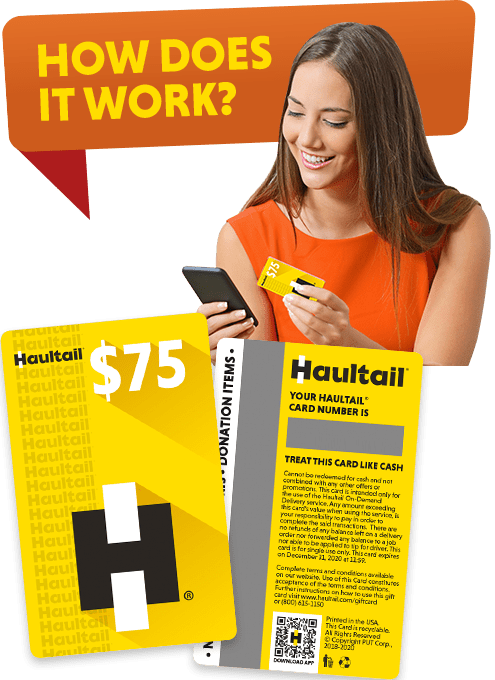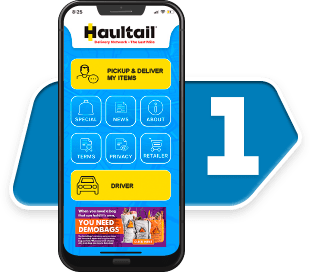 Go to

pickup & deliver my items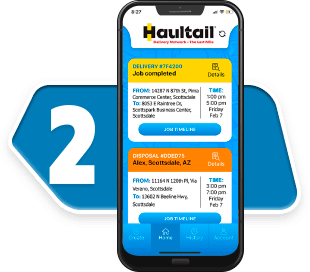 Click

create

on the bottom left corner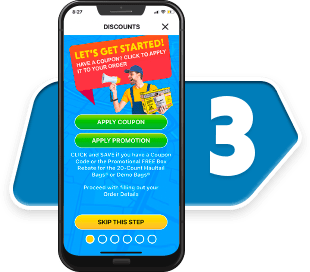 Click apply

coupon

or

gift card

and

enter number

from back of gift card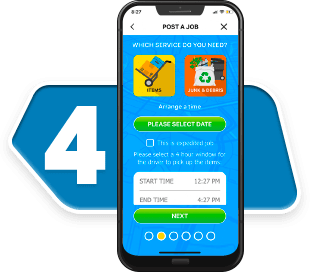 Proceed with

scheduling your job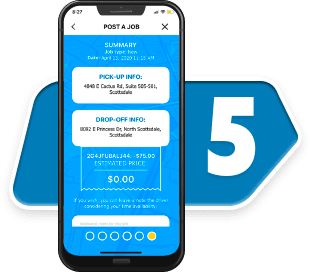 The gift card has been

applied to your total.

Pay the remaining balance if there is any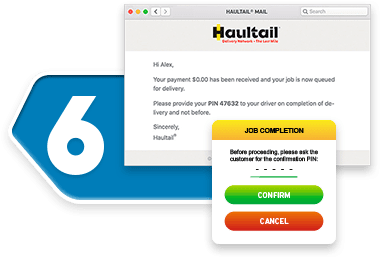 Confirmation

and

contactless delivery pin code

for your driver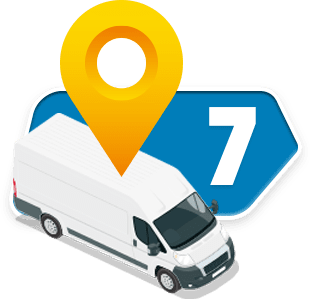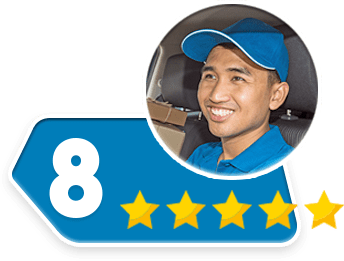 REVIEW & Rate

your driver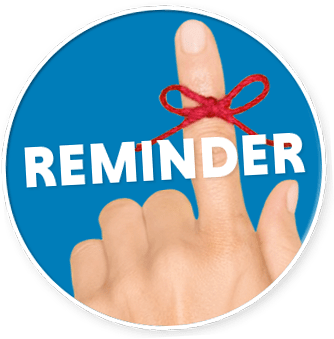 A. This card is valid for a single use only.
B. When using the service, any amount exceeding this card's value is your responsibility to pay in order to complete the requested transaction.
C. You may not use any portion of the balance for a ''tip'' or ''gratuity'' to your Haultailer®
D. You will not receive any refund nor will any remaining balance be applied or forwarded to a future use of Haultail®.
E. This card amount cannot be used for tips to your driver.
F. Review the Terms & Conditions of Pay Card.
A TRUCK AT YOUR FINGERTIPS®