AMARILLO
DELIVERY SERVICE
NEAR ME
Haultail® is now available in the city of Amarillo offering our high quality and affordable on-demand delivery and junk disposal services!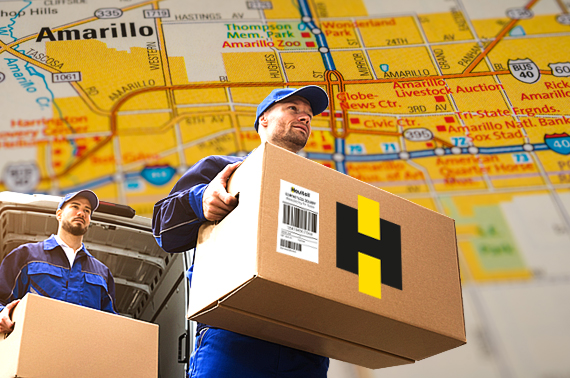 Amarillo is a city in the State of Texas. The population was 190,695 in 2016 according to a census estimate. And it is among the popular cities in the region. Amarillo is also the principal city of the Amarillo metropolitan area, which had an estimated population of 309,020 in 2019. The metropolitan area consists of Potter, Randall, and Armstrong counties. The city hosts many popular destinations such as the Cadillac Ranch, Palo Duro Canyon, and the American Quarter Horse Association headquarters.
Amarillo is also home to an Air Force base, Rick Husband Amarillo International Airport, and the headquarters of the Texas Panhandle Heritage Foundation. Some of the tallest buildings in the city are the FirstBank Southwest Tower, Amarillo National Bank and residential complex, and the Santa Fe Building. Amarillo is situated in a strong core of High Plains geography with four major physical regions: Llano Estacado to the east, and Palo Duro Canyon to the south.
Haultail® same day delivery service is available in Amarillo. With our  service, you can get your delivery within 4 hours after order is placed. Faster than Amazon, we ship the products within 2 hours from any place within city of  Amarillo. We haul all types of items such as furniture, appliances, and even construction waste. Our experts arrive in a suitable vehicle to help you get rid of it.
Haultail® provides the most efficient and affordable junk disposal services in the city. With our pool of drivers, we can get your delivery to you quickly and without any hassle Along with that, we also provide same day junk removal services for our customers. From electronic waste to yard junk, Haultail® can clear it all for you responsibly – we can even donate items based on your requirement. Download our app to learn more about our services and how we can help you with your delivery needs.