Chicago
DELIVERY SERVICE
NEAR ME
One of America's favorite courier and delivery service is now in Chicago. Sending or receiving a package to a friend or even for your business or looking for ways to save yourself from a trip to the grocery store. Now, you don't have to drop what you are doing, Haultail can take care of your pickups and drop-offs. We have it covered.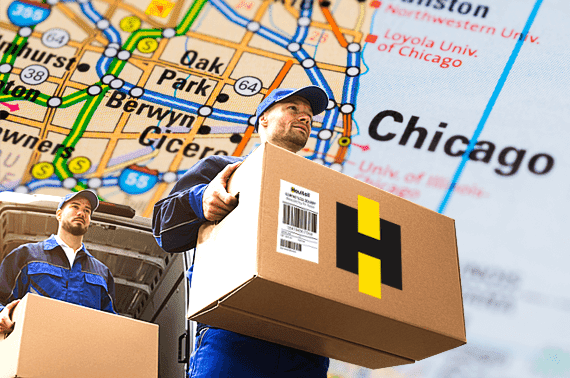 We understand your commitments and we get what it takes to get the things you love from a shopping mall or craigslist. Now, you don't have time to drive down to either deliver a package or pick it up. While you can easily use that time and energy to upgrade or promote your business or improve a professional or personal relationship. Just haul at Haultail.
Haultail is now just a click away. Available in the Play Store and App Store! You can place an order for delivery and you can check the progress of your shipment right from your handheld device. We specialize in same-day-delivery; whether it's across the city or street or even from across the country. Haultail can deliver your packages safely and on time!
Strolling around in Woodfield Mall with your family and that couch you've been wanting for so long, is marked down from the original price but you're worried about how to get it home? Neither you have time to wait in line at the pick-up center nor you have to the vehicle to take that load. What do you? Let go of your couch?
Let's say you need a wheelbarrow to finish your garden project or you require that motor-ax to complete your DIY project for a shelf in your office. And you do not have the time to drive down to Gardenworld or maybe Clark Devon Hardware is not anywhere closer to you. Just remember, Haultail is that delivery service specialist equipped to handle these types of situations and they have professional, talented, and experienced drivers who move parcels of any size or weight and they have the right insight to differentiate between a load of bricks to a classified document.
We got your covered!