Cranberry
DELIVERY SERVICE
NEAR ME
Haultail® launches on-demand pickup & delivery and the fastest junk removal services in Cranberry, PA. You can book our services via our mobile app or through our website today!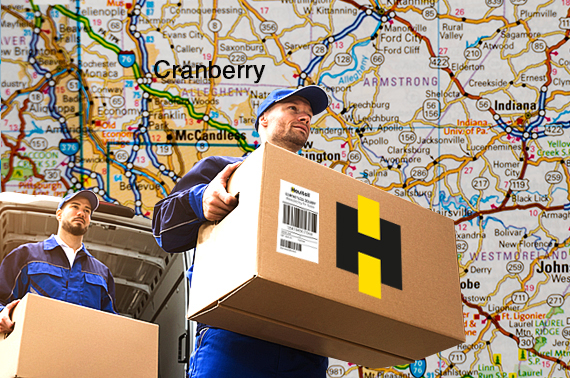 Cranberry is a census-designated place around Allegheny and Butler counties in the U.S. state of Pennsylvania. The population is around 31,000 at the 2010 census. Cranberry Township is a sprawling area located about 20 minutes north of Pittsburgh International Airport and 30 minutes south of Butler. The early township consisted of 22,300 acres (92 km2), however, over the past few decades, it has grown significantly.
The area of Cranberry was first inhabited by Native Americans who settled in the region for thousands of years prior to the arrival of European settlers. Cranberry Township was founded on December 14, 1796. The very first settler in what is today's township was James Peters who had immigrated from County Cork, Ireland to Philadelphia in 1767. Although the city is small, it is full of happening places such as Cranberry Park, Cranberry Highlands, Graham Park, Cranberry Public Library, and many other places.
Cranberry Public Library, and many other places.
In Cranberry, if you are looking for fast, convenient and affordable same day delivery, try  Haultail® on-demand pickup and delivery services. Our pro drivers are available with types of vehicles and we can handle deliveries of all shapes and sizes. From a simple file to heavy-duty furniture, Haultail® has the expertise to deliver any item. Faster than Amazon, our delivery time is around the clock, seven days a week. It is simple for customers to schedule an appointment on-demand at their convenience – app or website.
For companies looking for new ways to expand your business, Haultail® has some helpful advice- "put us to work". We can help you deliver shipments of any kind in the Cranberry Township area. Contact us to learn about our full range of delivery services. We are ready to make deliveries to your home, office, or any other location you desire. We also offer the same junk hauling and removal services at low costs. From e-waste to construction & demolition debris, we take care of it all. Download our app now!