EL PASO
DELIVERY SERVICE
NEAR ME
Haultail® provides high-quality junk removal and same-day delivery services in El Paso, TX. Download our app and start using our premium quality services.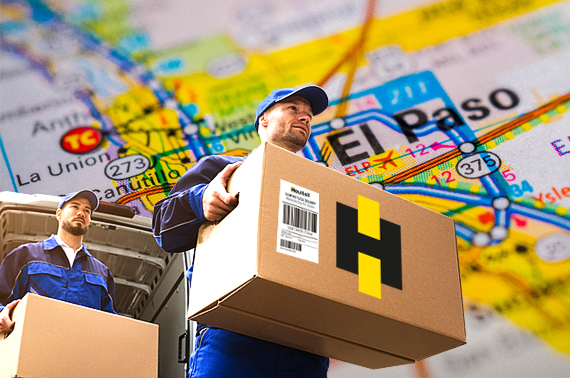 El Paso is one of the cities of Texas. It is on the border of Mexico. El Paso has had a recent surge in population, more than 5% between 2010 and 2020. El Paso was named after the Spanish 'City Of The Pass' because of its location between the Rio Grande River and a massive cliff face. Many travelers from Mexico use El Paso as a pass-through point to get from one side of the US border to the other.
El Paso is also world-renown for its high-quality air, water, electricity, fuel, and transportation infrastructures. These are major sources of employment in El Paso with the number one employer in the city being the government facilities. The people of El Paso love their City and are very proud of it. Many residents say that El Paso is a great place to live and raise a family, and has much to offer because of its location between the US and Mexico and the major economic forces that serve as trade routes for commerce.
Haultail® offers quality same-day junk removal and delivery services across El Paso. Our services include, but are not limited to: Garage cleanout, Basement junk removal, Household cleanouts, Junk pick up and disposal, Construction debris removal, and more. Our professional junk removal experts are available to serve all of El Paso, and we dispose of junk in a responsible way that does not harm the environment.
We also provide fast, convenient, and safe on-demand pickup and delivery service in the city. Depending on the item you want to deliver, we assign you a driver and a suitable vehicle. We specialize in delivering furniture, appliances, and other heavy items that you can't or don't want to transport yourself. You can download our app to book delivery and it won't take more than a few clicks. Our delivery executives are professional, polite and punctual, they will follow your instructions and ship your item safely to its destination.