Fort Lauderdale
DELIVERY SERVICE
NEAR ME
A popular tourist destination, Fort Lauderdale is known for being the largest city of Boward county. As pleasant as the place is our services at this happening place is equally necessary and essential. You can book us if you are shifting or have somethings to get delivered or even get rid of junk and debris. We at Haultail offer our services throughout the city.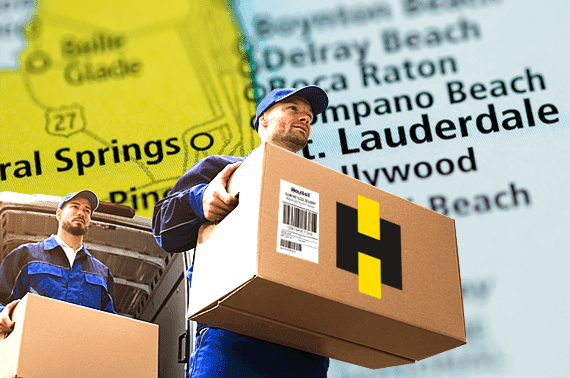 You need not worry about anything once you trust us with the tiring hardware carrying services. You can avail of all Haultail services by using our website and mobile application that excels easy user experience that suits every customer's requirement. Our local delivery services at Fort Lauderdale are available for you to select and choose according to your convenience. The transit is super smooth in the city. Hence it's easy to access the Fort Lauderdale pickup and delivery services.
What can you enjoy with Haultail?
• Smooth user experience with our online web/application.
• Enjoy services at pocket-pleasing prices.
• Professionalism of our team
From courier service to pick up of junk and debris, you name the service and we will ensure that whatever you need is transited/ transported safe and sound under our supervision and responsibility. The city has more than 60 distinct neighborhoods, so it is safe to assume that everyone living in the city will need courier services or to move from one area to another. Therefore, to ease this concern for all of you residing in Fort Lauderdale, we got your back to help you with your moving, packing, delivery, store pick up, and many more services at great and affordable prices.
We take care of everything like packing according to the climate conditions, fragile packing for particular items, etc. You can schedule us 24/7 via mobile app or our official website and expect deliveries within 4 hours and expedited deliveries in 2 hours. We value your time so choosing Haultail is the best option for any of your moving/packing services. Not only that, but we also master online deliveries, storage moves, store pickups, and other related facilities. All you have to do is choose a date, day, time frame, and select the involved locations. We will take care of the rest. Fort Lauderdale pickup and delivery services by Haultail will assure you of protected and long-lasting service.