Honolulu
DELIVERY SERVICE
NEAR ME
Haultail has foreseen a world where delivery services are available to everyone without them getting the pinch of price or the quality of service. Haultail strives to be a force for good quality and uncomplicated service that is available to anyone and everyone with just a click of a button at an affordable cost.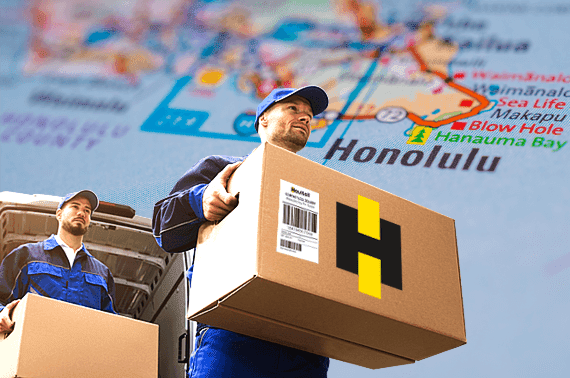 Haultail is now available in Honolulu the racing pulse of Hawaii. Who hasn't heard about Honolulu? It is the largest capital city and Hawaii's main gateway to the world. It is also an important center for national and international trade, finance, defense, business, and hospitality. The city boasts of diverse demographics and traditions and you'll find everything from historic landmarks to fine dining to best in class shopping centers. The city's charisma accounts for its tradition and historical growth and importance in the Hawaiian archipelago. Home to more than 1.4 million residents, Honolulu has also welcomed around 7.6 million visitors in one year.
Whether you're in mainland United States or an Island like Honolulu, In this 21st century, delivery services are the backbone of the economy. Young and old alike, cannot imagine the world without online purchases for their essentials. Be it groceries or merchandise or furniture or construction material. Without a professional and reliable delivery service, one cannot expect the world to function normally. Hence, Haultail has made its services available in all major cities of America and is now arrived in Honolulu. Haultail is the innovative, simple, uncomplicated, transparent, and dependable delivery service that not just cares about what, when, and where of the deliveries but also about the 'how' well the customer is satisfied. As they spend a lot of time listening to them through feedbacks and communications and rating systems and thereby improve their services for better.
Haultail is the game-changer, who through great technological advances and design, has created a technology so simple that a delivery service adds peace of mind to you. So next time you picked something at the Moana Centre, Kahala Mall, or DFS or picked something online, ensure to haul at Haultail and leave the rest to us.