Houston
DELIVERY SERVICE
NEAR ME
In the state of Texas where everything's bigger, Houston rises especially large both in size and population which is fourth largest in the country. Houston has lot of charm, sophistication, shopping malls, business centers and restaurants and most popularly known as busiest port cities in America which makes Houston a popular destination not only for tourists but also for many migrants looking to find a home.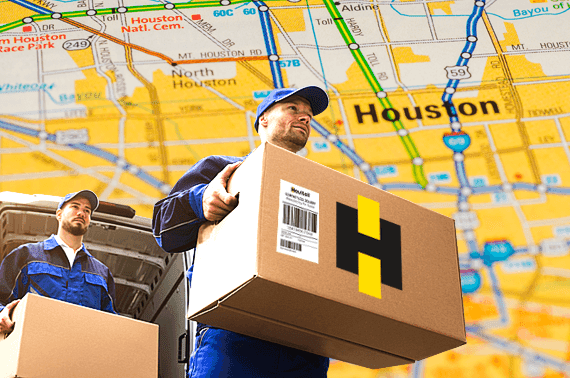 Houston's population has doubled in the last 4-5 decades and we all have seen a huge change in the lifestyles in the last few months as many of its working class and the students and a huge section of people are now adapting to a different 'working from home' style. When you work or study from home, you also have huge dependency on online services for your daily needs. And with a sudden rise in demand for such delivery services, many department stores and retailers along with specialized delivery services are overwhelmed and underprepared to provide quality delivery service regularly.
From merchandise to groceries; construction material to furniture; courier services to junk removal, Haultail is an on-Demand Delivery Network available 24/7 for you where your items are trackable in real-time which makes getting your products delivered through a third party service much easier.
Being the biggest city in Texas, Houston people are known for a metropolitan fast lifestyle, diverse population. It is an important cultural and administrative center where a massive influx of migrants, students and working-class people move in and around the City. Making delivery services all the more crucial for its growing economy. That's where Haultail's online services come in, with its advance mobile app, integrated services, transparent costing and professional workmanship all available at your fingertips. Now all your transports, deliveries, courier needs can now be met with ease.
Any product, any shape, any size, Haultail can deliver them for you. All you need is the Haultail App (available on IOS and Android) and you can book your appointment, check the cost and ETA for your shipment and get in touch with the designated driver and also track your package from LIVE.