Las Vegas
DELIVERY SERVICE
NEAR ME
Las Vegas is a city in the U.S. state of Nevada. Founded in 1905 the city was incorporated as a city in 1911.  It is famous for its entertainment and gaming, featuring large casinos and associated entertainment. Las Vegas was incorporated as a city in 1911 when it had a population of just 110 people. As of July 1, 2008, the population estimate from the US Census Bureau is over 640,000 people in the Las Vegas metropolitan area.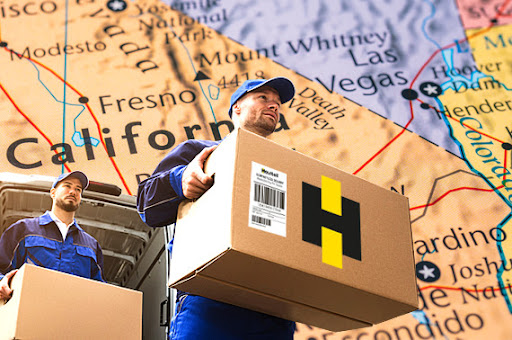 It boasts several popular places such as the Bellagio, a world-class luxury hotel and casino. Not far from the Bellagio is the Wynn, a five-star hotel that houses one of the most expensive suites in the world — costing $35,000 per night! Las Vegas is famous for its casinos and entertainment venues. Las Vegas is also home to the Las Vegas strip, a four-mile stretch of Las Vegas Boulevard South. The casinos in this area are known for their themed architecture and ornaments such as large lions and sphinxes.
Haultail® same-day courier services are available in Las Vegas, Nevada. You can order from a wide range of items and have them delivered to you via our on-demand delivery services. Whether it's for personal or business use, we can deliver anything from documents, electronics, furniture, and other accessories.
We're a professional porter service designed to deliver your items in a timely fashion. We provide services to residential and commercial customers in the Las Vegas Nevada area within 4 hours.
At Haultail® our aim is to deliver your items safely and securely with designated drivers. Our drivers are thoroughly vetted and are trained to provide a premium service at the cost of a local courier. Delivering with Haultail® is a cost-effective way of getting your items to you when you need them and where you need them. You can simply use our mobile app to book any pickup or delivery including junk removal. We will safely dispose of any trash you may to appropriate landfills or recycling centers. Use Haultail® for all types of urgent, last mile, and middle mile delivery.