Long Beach Delivery Service Near Me
 Haultail® is now available in Long Beach, CA to help you with same day delivery and junk removal services. Get the most out of our service now!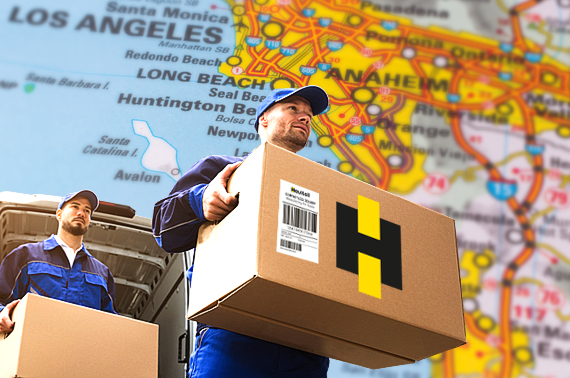 Long Beach is a city in Los Angeles County, California. It is a large port city and one of the world's busiest shipping ports. Long Beach was originally formed as part of the 1836 Rancho San Pedro Spanish Land Grant to Juan María Osuna. In 1897 it was incorporated and became a charter city that combined with five other small cities: Los Angeles, Wilmington, San Pedro, Huntington Beach, and East Long Beach.
According to the United States Census Bureau 2010 the city has a total area of 80.35 sq. mi, including 50.70 sq mi of land and 29.65 sq mi of it being water. The city has several tourist attractions such as the Queen Mary, the Aquarium of the Pacific, and several beach resorts. It is also home to Long Beach Grand Prix which is an IndyCar Series race that takes place every April. The city has several notable residents such as artist Peter Alexander and actress Jessica Alba.
Haultail® same day pickup and delivery services are now available in Long Beach, CA. If you are a resident or a business in the city, you can depend on Haultail® to get anything delivered and shipped across the city in a few hours. From furniture to electronics, Haultail® can help you with the delivery of all types and all sizes of items. You can book a job on our app, which is based on ride-sharing technology, or simply give us a call. We will be one of the nearby drivers and they will deliver your item in a few hours.
Haultail® also offers premium quality junk removal services in Long Beach, CA. With us, getting rid of junk is quick and easy. Our trash disposal experts arrive at your place in a suitable vehicle with the right equipment to load your junk. Whether you need furniture transport, appliance delivery, or just about any other type of moving service, Haultail® is there to help you out. We provide premium quality trash disposal services with extremely affordable rates that are negotiated based on your requirements. You can get a quick, free quote for our services by directly calling us on the number given on this website or simply by booking an appointment using our app.