Long Island
DELIVERY SERVICE
NEAR ME
Our availability and services throughout the cities and states across the country have now brought us to Long Island! That's right. Haultail is now in Long Island to ease all your worries regarding the courier services. Whether you want to shop at Beacon hardware or a Wal-Mart that isn't too close to your neighborhood, you can always trust Haultail with your items' transit service. Not only that, but we also excel in many other services including: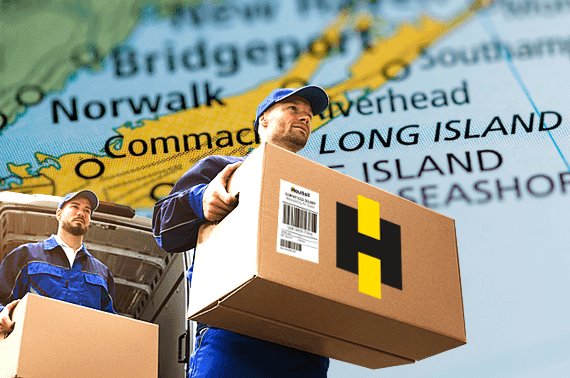 • Courier Transfer: You can send important documents, small packages, huge packages, and much more to another place by booking us. All you need to do is specify what kind of items you intend to transit.
• Storage Moves: Be it taking it out of storage units or transporting them into one, you don't have to worry as you can book us to pick up/pack and move your items out of the storage or send them back to it.
• Dump items & Landfills: If you're too busy or got a small vehicle to move out your junk and debris, Haultail will ensure that your work gets done hassle-free without having you worry.
• Online Delivery: If you have listed your item up the craigslist and the item gets purchased by the buyer, worry not about it getting delivered to the buyer as you can book us to get your product delivered. Or you can even get the things delivered to you!
• General Items: Get general items delivered/bought across the city from storage units or house to house to make a safe transit for your valuable items.
Not only has this but we also excelled in extra convenient services. Additional helpers, expediting the time of orders, cleaning up, specialized vehicle, a requirement of special equipment, and much more. With our user-friendly Long island delivery application and official website, you can book us any time of the day, seven days a week!
Long Island, which is home to more than 7 million people has a unique charm to its name. The island rush demands daily activities to get fulfilled as soon as possible. Therefore, you can trust us with Long island pickup and delivery services. Sit back, relax and let us take care of the rest.