NAPLES
DELIVERY SERVICE
NEAR ME
Haultail® on-demand services are now available in Naples, Florida. To begin receiving the best pickup, delivery, and same-day delivery, download the Haultail® mobile app today.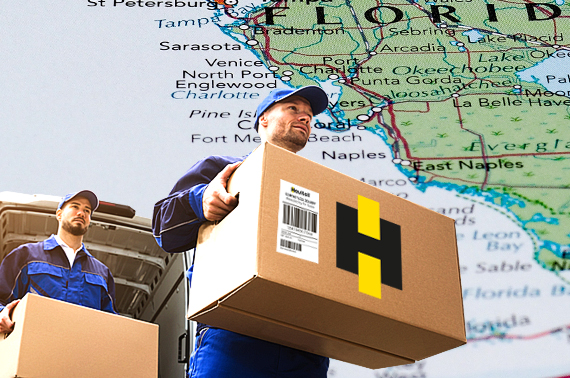 Naples, Florida is often cited as one of the crown jewels among southern coastal cities, renowned for its glistening beaches, world-class golf courses, and luxury resorts. Its prime location only an hour's drive from Central Florida makes Naples a playground for people throughout the United States. With an estimated population of around one million, Naples is the principal city of Naples-Marco Island, Florida Metropolitan Statistical Area for its year-round warm weather.
Naples got its start as a popular winter resort in the late 1800s. Wealthy visitors flocked to the area seeking relief from northern climates. Soon after, wealthy northerners began to build opulent mansions along what is now 5th Avenue South, transforming what had been relatively remote wilderness into a luxury enclave. The Naples Grande Beach Resort is a stately building with sprawling verandas overlooking the Gulf of Mexico and is widely recognized as one of the most beautiful resorts in all of Florida.
For the households and businesses of Naples, Haultail® high-quality pickup and delivery services are here. We can help you deliver anything, anywhere in or around your home or office. At Haultail®, our same-day delivery services are hassle-free and reasonably priced. We also offer low-cost couriers for those who need to ship packages and documents from one place to another. Once you book a delivery job on our mobile app or website,  we'll send a driver with an appropriate vehicle, suited to the size of your order, right to your front door in Naples.
We also offer quality junk removal services in this city of Florida. Whether you have a one-time large load or a weekly schedule, we can accommodate you. Our team is efficient and well versed in the safe handling of all types of junk except hazardous. When we say "we make junk disappear," we mean it. Our junk removal team carries all the necessary tools and equipment to quickly take away any pile of unwanted junk or garbage. Therefore, if you are a Naples resident or a business owner, we can help you remove the trash with ease and at affordable prices – no matter how big or small.