PROVIDENCE
DELIVERY SERVICE
NEAR ME
Haultail® is a leading on demand delivery and trash disposal services in the city of Providence, RI. Fast, convenient and affordable service that just works and takes care of all your delivery and junk removal needs.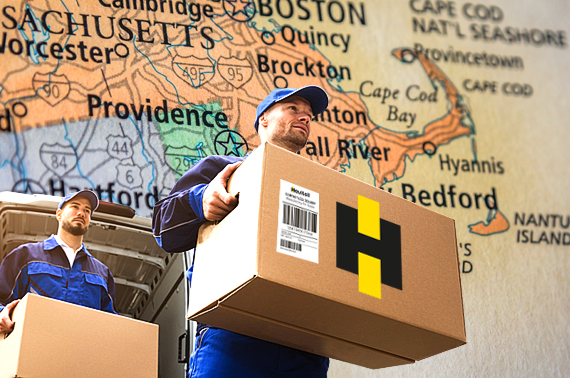 Providence city is among the major cities in the State of Rhode Island. It is a very attractive city due to its iconic attractions, natural beauty, historic places, etc. It is the capital of Rhode Island state of the US and is also known as the Creative Capital or The Divine City. The climate of Providence is humid continental. The average temperature in this city ranges from -3 degrees Celsius to 26 degrees Celsius.
Providence city was established on 17th June 1636 which makes it 347 years old. The total area of this city is estimated to be around 47 square kilometers. The population of Providence is estimated to be around 190,042 as per the census of 2010. Out of which, males constitute 51% of the population, and females constitute 49% of the population. City is among the largest silverware and jewelry design and manufacturing hubs.
Haultail® offers high quality same day delivery services in Providence. If you want to send a gift or any other item to someone in this city, our quick and reliable delivery service will get the job done for you in no time. You can book a job on our simple-to-use mobile app or website and our vetted drivers will take care of the rest. We offer the most suitable delivery options based on your product and location in Providence so you don't have to worry about choosing the right vehicle / driver for you.
We also offer quality junk removal services in the city of Providence. If you are planning to shift to a new place and don't want to bring your household items with you, just give us a call and our team will remove all the junk from your house, garage or business location at nominal charges. We take care of all types of junk from trash to heavy machinery. So, for any same day pickup and delivery and junk removal, don't forget to call Haultail® in Providence.