Sacramento
DELIVERY SERVICE
NEAR ME
Best known for its old waterfront, Sacramento is the capital city of California. With wooden sidewalks and wagon rides, the city tunes in to its Goldrush era. The city is also home to many old museums and tourist attractions, making it a busy metropolitan space. Considering the city's requirement of day to day activities, we ensured that we reach every corner of the country only to serve your comfort. Hence, we are now in Sacramento excelling courier related services. Our well-equipped vehicles and professional team that includes logistics management and drivers are doing their best to meet your daily requirements.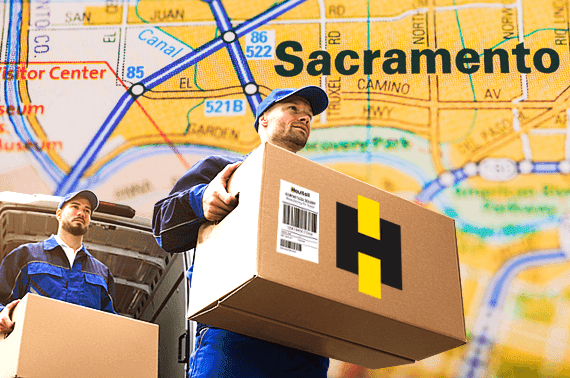 Haultail's smooth user experience through website and mobile application is super easy for the customers to look through and book relevant facilities. So end your concerns and shop at your favorite hardware/furniture store without having to worry about your items transit. We work with everything you want to get moved. Be it a document envelope or a heavy sofa set, with us, you can get each item moved through Haultail. Our pocket-pleasing rates and seasonal discounts are regulated quite occasionally, so you can enjoy Haultail at affordable prices. Relish our Sacramento delivery app and leave the tiresome responsibility to us.
Not only that, but we also excel in extra services apart from the basics. From using special equipment to cleaning up later, we provide for your place to be fully exempted from the mess created during moving/packing.
When to Book Haultail Services?
Household/Office/Domestic Moving/Shifting
Are you considering shifting your office and house for a long time now? Maybe your busy schedule bothers you or, owning a small vehicle might be an issue. Whatever may be the case, we are here to remove such hindrances and make your shifting/moving easy.
Retail Pickup
purchased an item that you can't immediately bring home and want to get transported to your place? Worry not; as we have the best services in the city to help you pick up your purchased items from the retailers.
Removal of Junk & Debris / Storage Moving
Cleaning up your backyard or basement has never been easy. You can book us to remove junk and debris from your selected place. And as for storage moving, you can book us anytime. We move items from storage or put them into it. Nevertheless, you can book us easily by using our app or official website.
Sacramento pickup and delivery services are near you, at your fingertips. Make sure to book us and save your time.