San Francisco
DELIVERY SERVICE
NEAR ME
Welcome to Haultail in The Golden Gate City, San Francisco, California, the second-most densely populated city in America. We are a community-based delivery service providers offering fast, simple, and reliable delivery and moving services to you.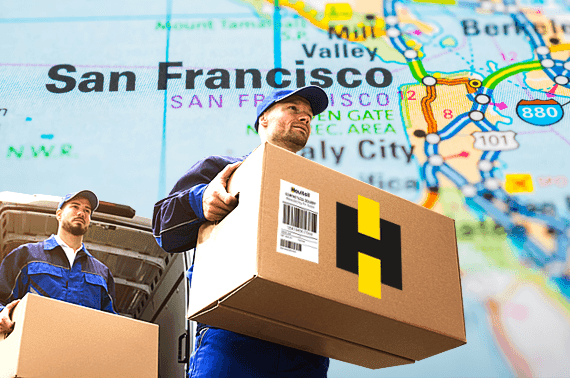 All you need to do is download our App (available on both IOS and Android) and all services can be ordered directly from the app. This app shows you a fixed price and time and helps you communicate with our drivers and live track your package from beginning to end.
All you have to do is, tell us your destination and pickup location, choose the size of your truck – Large or small and the rest will be taken care of by our integrated system designed especially for smart seekers like you.
Whether you're from Russian Hill or Bayview Hunters point, Haultail will be at your service for delivering anything from a pair of new shoes to your 5 seater lounge chairs. Haultail professional drivers are well versed in your neighborhood. We have been helping out many clients from the areas like Mission, Castro, Haight, or the Hayes Valley.
At Haultail we can not only pick up your new stuff from your retailer and deliver them to you, but we can also take away the old items from your hands. Lets's say, you buy a new bed and you cannot store the old one anymore, we can just pick up your new bed from the store, deliver it to your address, and take the old bed away. Or you bought a new fridge to replace you're old faulty one, just holler at Haultail and leave the rest to us.
With Haultail, you can save time and avoid traffic for secure and hassle-free delivery of your purchases with a transparent and trackable app at your fingertips where you can get real-time updates from our professional and courteous drivers and get their location status and track your package in real-time.
So next time you like something in at the Ferry Building or Union Square or even Westfield, remember Haultail to haul it for you.