San Jose
DELIVERY SERVICE
NEAR ME
This California city has everything from outdoor activities to nightlife, to amazing family activities, to and gigantic shopping centers. San Jose is a stimulating and soothing vacation destination for many. But it is also home to a million residents who work in various sectors like Information Technology, healthcare, construction, and hospitality management.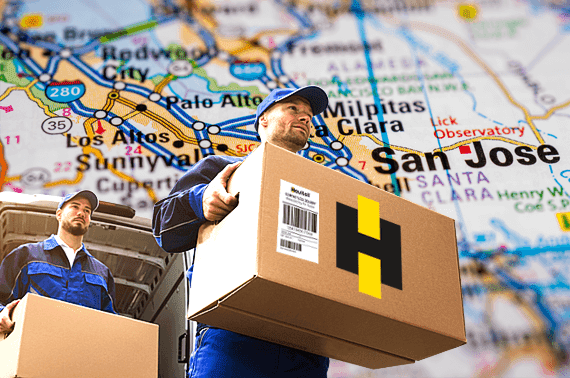 With varied professional and educational options, there is always a huge number of incoming migrants and students moving and in and around San Jose. And Haultail realized there is a huge need for a world-class delivery network. And we're now available in your city and at your fingertips, so all your transport, deliveries, courier needs can be met with ease.
Whether you're moving or you buying furniture; looking for construction material at your site or basic tools for a DIY project you working from the garage. Any product, any shape, any size, Haultail will haul it for you. All you need to do is open the Haultail App (IOS or Android) and make your appointment and Haultail's app shows you a clear cost and time for your package. This app also helps you get in touch with the designated driver and track your package from start to finish.
San Jose's shopping center offers you a variety of options that are as good as the city's reputation of being Silicon Valley's prosperous capital with many indoor and outdoor malls with luxurious outlook but can cattery to budget shoppers. There are also many farmers' markets some running year-round providing local organic fresh produce, baked goods, and hot food. From the low budget to luxury options, there's always something for every budget.
And with Haultail, anything you purchase from Westfield or Santa Row or even some grocery from Berryessa Farmers' Market, getting them home or your workplace is never going to be a problem that should concern you.
Even if you're bought something on Craigslist or Offer up and do not have time to meet the seller, Haultail can be that friend who can be the contact point between you and the seller or buyer as the case may be. Buy or sell, leave the worry of transport to Haultail.