SAN MATEO
DELIVERY SERVICE
NEAR ME
Get the best same day junk removal and on demand pickup and delivery services with Haultail® now in San Mateo, CA.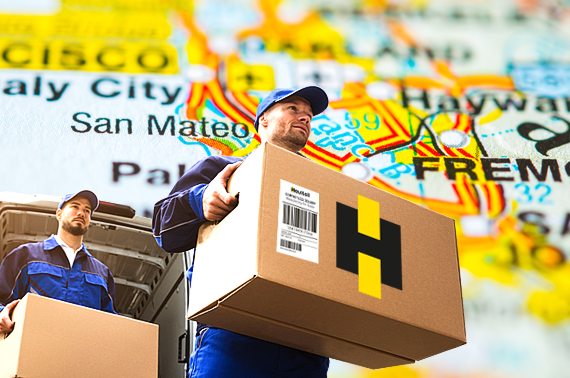 San Mateo, CA is a city located in the heart of Silicon Valley, in the San Francisco Bay Area. The city is home to a population of approximately 103,000 people and is known for its extensive array of outdoor activities and its close proximity to some of California's most popular attractions. It's also home to a number of unique and exceptional real estate options. The city is one of the safest in the nation, according to U.S. News & World Report, with a crime rate 20% below the national average
It 's a quick drive or train ride from San Mateo to the Bay Area's most popular attractions. Get up close and personal with marine life at the Aquarium of The Bay, take in the magnific
If you're a resident or a business owner in the city of San Mateo, CA, Haultail® provides same-day pickup and delivery of any items and cheap prices. As soon as you place your order with us, we will begin to process it. Our professional delivery experts load up all of your items and transport them safely and securely to any destination of your choice. Once they arrive at your location, our drivers unload your product and place them in a spot that is most convenient for you. This service is available 7 days a week, 365 days a year.
Not just that, we also offer San Mateo, CA residential and commercial junk removal. We make it easy to load up your unwanted items and haul them away quickly. Once we take everything you want to be removed away from your location, we can also provide junk disposal services to Haultail® customers who want an additional service such as getting rid of a mattress, an old television, or any large piece of furniture. All you can do is – download our app or book online on our website.