SAN RAFAEL
DELIVERY SERVICE
NEAR ME
Haultail® now offers on-demand pickup and delivery in San Rafael, CA. Send flowers to your spouse, pick up and deliver large or small items, or even remove construction and demolition waste; Haultail® can handle it all for you.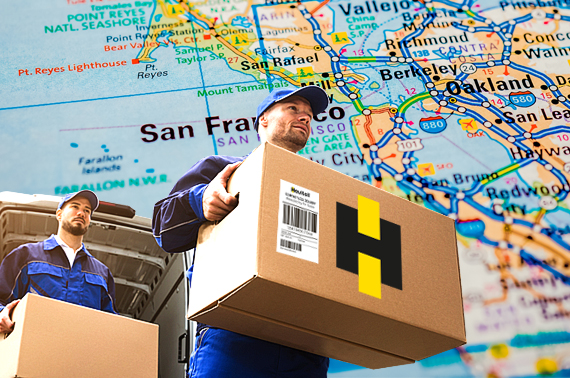 San Rafael is a city in Marin County, California. The city is located north of San Francisco. As of the 2010 census, the city had a population of 57,713. San Rafael was incorporated in the year 1874. Named after Archangel Raphael, San Rafael hosts several major hospitals and multiple smaller medical offices and clinics, many of which specialize in oncology. It has a robust transportation system including several bus agencies such as Golden Gate Transit, Sonoma County Transit, and many more.
The county seat for Marin County is also the largest city in the county; however, some reports indicate that a significant number of San Rafael residents commute to work in other Bay Area cities, which would kind of make it a part of San Francisco. It has great entertainment and recreational scene and rich cultural history. The new-age music program Hearts of Space is based out of the public library. There are several restaurants, cafés, and coffee shops in the commercial areas of San Rafael.
Haultail® on-demand pickup and delivery service is available to any business or home in San Rafael. We offer the best prices and the best service. If you are looking to get rid of your junk or have a last-mile delivery done, we are your best choice. Regardless of where you are in the city of San Rafael, we can pick it up and deliver it to your new location on the same day.
We also provide junk removal services. Whether you have a pile of junk in your garage or a truckload of junk from your business, we can take it away for you. We have no minimum charges and our prices are very competitive. We assign an experienced driver to remove all types of junk including appliances, yard waste, furniture, and anything else you can think of. Our mobile app is the perfect way to book your on-demand junk removal anywhere in San Rafael.