Washington DC
Delivery Service
Near Me
You can now use Haultail® same day junk disposal and delivery services in Washington DC to help you dispose of your junk with convenience and at low prices.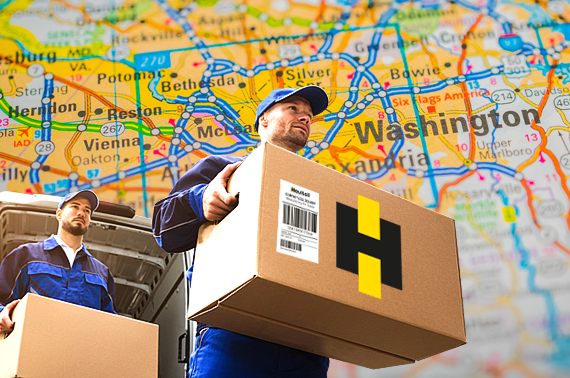 Washington DC is the capital city of the United States. The Washington DC weather climate is classified as a humid subtropical climate, and the area experiences four distinct seasons, with hot and humid summers, and cool to cold winters. The Washington DC temperature varies in the summer from an average low of 55 degrees in July, to an average high of 80 degrees in August. 
The population of the district is 705,749 as of July 2019, according to the U.S. Census Bureau, an increase of more than 100,000 people from the 2010 United States Census. With each new year, the Washington economy has evolved and diversified, with a growing number of professional and business service occupations. The gross state product of the district in 2018-Q2 was $141 billion. In 2014, the Washington Metropolitan Area's gross product was $435 billion, making it the sixth-largest metropolitan economy in the United States.
Haultail® now offers pickup and delivery services in the Washington DC area. If you need some Haultail® to ship items from one place to another, you can now call Haultail®, and we will be happy to provide a quote. Our drivers are also available to pickup products for you, so that you don't have to worry about making multiple stops or figuring out logistics. Our turnaround time is usually around 4 hours, but in cases of expedited delivery, it may be up to 2 hours. And you can book the delivery any time 24/7 on our mobile app.
Trash disposal is one of the major challenges of living in Washington DC . However, with Haultail® same day junk removal service, you can get rid of all your unwanted items in one quick trip. Our junk removal experts arrive in an appropriate junk disposal vehicle according to the amount of junk you have. We can remove everything from furniture, appliances, construction debris, carpeting and old electronics. There is no job too small or big for us.