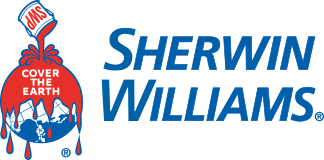 Sherwin-Williams

HAULTAIL® DELIVERY SERVICE


NEAR ME
Are you bored with the color of your walls? Painting your home or office is now just a few clicks away Sherwin-Williams. Interior or exterior; polishing or coating; paint or wallpaper Sherwin-Williams have it all at your finger-tips and it's just as simple as 1-2-3. Place your orders for paint, stains, and supplies on their website. Your items will be ready in as little as two hours and our professionals at Haultail will deliver them to your front door in the same hour.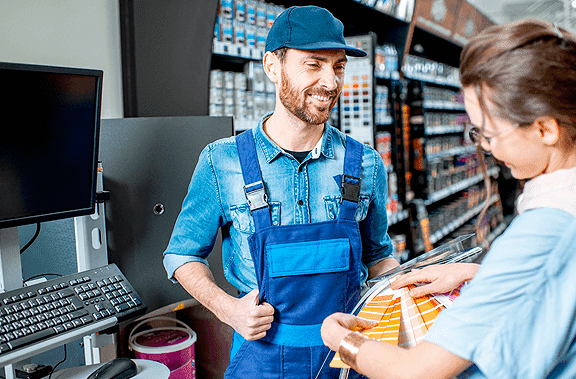 For homeowners, whether you're looking for Interior Paint or Exterior Paint; Clean Interior Stains or Exterior Stains; wipe out the Siding Stains or Concrete stains; revive your Garage or Basement Floor Coatings; Primer for your furniture and deck or simply your favorite Wallpaper – Sherwin-Williams is your go-to store who has all your favorite brands and your family's favorite color.
Worried about getting a suitable cooler online? With Sherwin-Williams' ColorSnap® tools, you can go through the color choices on a computer, mobile device, or iPad. Narrowing down color choices just got easier! When a color inspiration strikes, blindly follow through with the ColorSnap tool. All you need to do is choose your product from Sherwin-Williams and delivering them to you, is a job best left to professionals like Haultail.
Haultail has helped many of our regular clients: be it Homeowners or Contractors; industry specialists like Architects or Designers; and even the big construction companies who handle paint job by the tons. Haultail works with affordable pricing, flexible scheduling, convenience, peer-reviewed safety, reliability, and protection. You can see that we will suit your wallet and your most importantly your choices.
We deliver almost any quantity, anytime. At Haultail your payment is minimized by eliminating wasted money, thanks to our crowd-sourced model. You can compare and negotiate prices and pick your mover confidently. Get the best service with an accurate price in advance. Don't spend your hard-earned money on pick up and drop off trucks that have latent extra charges, like tolls, insurance, and gas, nor do the heavy lifting, let Haultail handle that for you. Do your shopping and rely on Haultail on everything else.