Mexico City is poised to usher sweeping changes in how the city uses plastic. The votes in favor of a plastics ban by the Mexico City Congress could have a global effect. The only group that is opposed to this ban is that of plastics' manufacturer's lobby.
The ban is nothing short of war on plastic. Evidently, charging shoppers for plastic bags has not worked in curbing the menace of plastic. Now, the government has passed a ban on single-use plastic.
"We need a cultural change, with education campaigns to change our consumption habits," opines Gabriela Evia of Mexico Without Plastic Alliance.
Of the 300 million tonnes of plastic packaging that is produced globally, almost a 100 tonnes ends up in the oceans. Poor reuse and recycling capabilities prevent societies from harnessing the true economic value of plastic packaging.
By next year, shops in Mexico City will no longer stock plastic bags, and from 2021 single-use plastic cutlery, straws, cups, and balloons will be banned.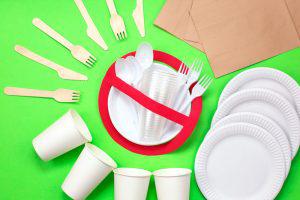 The changes are being introduced in a phased manner to allow the many businesses in Mexico to adjust to the changes, especially the street food vendors and hotels. Mexico City has a population of more than 9 million, and it ranks second in the production of plastic waste, the first being New York City.
Mexico becomes the 28th country to ban plastics. Mexico has joined the recycling bandwagon rather late, and this is surprising for a country that produces nearly 13,000 tonnes of waste each day. As with every municipality that takes such a decision, there are vested interests that oppose it citing loss of income and livelihood, and it is the same with Mexico City. It will be interesting to see how the society, industry, and government come together to tackle the issue of plastic and solid waste generation in the city.
There is a possibility that plastics manufacturers may be given financial help to shift to biodegradable plastics. In order to achieve this, Mexico City will need to invest in the infrastructure for handling compostable waste and ensuring that they integrate correctly with nature and surroundings.