We all visit theme parks for their fun and thrill factors, to experience our favorite rides and attractions, to feast on our favorite dishes, to escape the stresses and strains of everyday life.
Have you ever stopped to think what impact theme parks have on the environment? Uswitch, the online and telephone energy comparison and switching service, has conducted a study into the top 27 most visited tourist attractions in the world to analyse their commitment to sustainability. Each attraction was marked out of a total of 10 marks for the following categories:
Low emissions
Water reduction
Recycling schemes
Wildlife efforts
Renewable energy
Sustainable transport
Disney's Magic Kingdom at Walt Disney World has come out on top as being the most Eco-friendly tourist attraction in the world. It received top marks for renewable energy, wildlife efforts, low emissions and recycling efforts. It scored 9 out of 10 for sustainable transport and a 7 for water reduction, giving a very impressive 56 out of 60. The information for this study was taken from Walt Disney World's Environmental Fact Sheet.
In 2019 it was reported that Disney had successfully reduced its net emissions by 47% compared to 2012. Disney bought land and installed a 50+ megawatt solar facility which generates enough power from the sun to operate two Disney parks.
Walt Disney World unsurprisingly scored 10 out of 10 for the wildlife efforts category as almost a third of the 40-square-mile resort is dedicated to wildlife and conservation. Disney has shown a big commitment to becoming an Eco-friendly tourist attraction and it can be seen from this report that they are continuing to make excellent progress towards this.
Universal Studios Orlando came eighth with a total of 41.5 out of 60. It fell down significantly in the sustainable transport (3.8 out of 10) and wildlife efforts (3 out of 10) categories.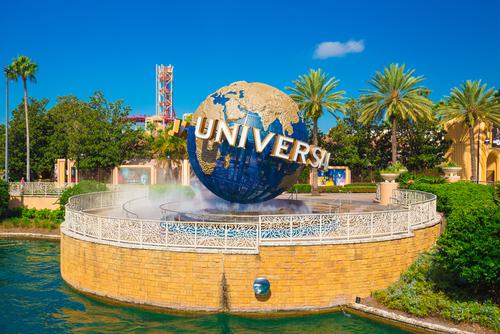 The list below shows the scores for other top theme parks across the world:
Disney Hong Kong – 45.5
Disneyland Paris – 42
Universal Studios Hollywood – 41
Tokyo Disney Resort – 35.5
Alton Towers (UK) – 35.5
LEGOLAND Windsor (UK) – 32
SeaWorld Orlando – 25
This article was originally published on
themeparktourist.com