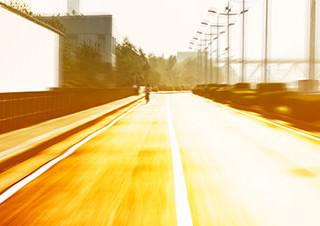 Prohibited Items
At Haultail® we endeavor to meet all of your pick up and delivery needs. Unfortunately, however, there are a number of prohibitions and limitations on the types of materials that a Haultail® Customer may submit through our platform, or that a Haultail® Driver may accept for either disposal or delivery.
Examples of prohibited uses include:
No Hazardous materials of any kind, including explosives, gases, flammable liquids, flammable solids, poisonous or infectious substances, radioactive materials, corrosives pool chemicals, paint and solvents, or anything designated by the Department of Transportation as Hazardous Materials;
No live animals or humans, illegal substances, or anything that may place a Driver in conflict with Federal, State, or local laws or regulations;
No Articles of exceptional value (antiques, fine art, jewels /jewelry, gold or other precious metals);
No food waste or recyclable goods which would otherwise be disposed of by municipal waste/recycling (certain exceptions may apply, including if your area does not provide municipal waste/recycling);
No firearms, ammunition or other explosive materials;
No illegal goods
The following provides a general list of the categories items we currently accept, and those which we do not.  Please note that as our services expand, the types and categories of materials we are able to accept may change, so please remember to check here for the most current listing.
Accepted Categories
C&D
Household
Green/Yard
Clean Fill
Mattresses
Furniture
Non-Freon Appliances – Washer, Drier, Oven
Carpet
Tires
NOT Accepted Categories
Batteries
Electronics
Freon Appliances – Refrigerators, Air Conditioners
Any materials designated as "Hazardous" by Federal or state law
The following is a specific list of our currently prohibited items, including hazardous materials.  Please note that even if not found on this list, any item that is classified as Hazardous under Federal or state law, including but not limited to 49 U.S.C. § 5101 et seq. and 49 CFR Parts 100-180, cannot be submitted for either delivery or disposal through the Haultail platform, as Haultail Drivers are not licensed to transport hazardous materials.
SPECIFIC LIST OF PROHIBITED ITEMS
Asbestos
Acid
Acidic waste
Acidic wastes
Acids
Adhesives
Aerosols
Alcohols
Ammonia
Ammonias
And lead acid batteries
Antifreeze
Aromatic and aliphatic hydrocarbon solvents
Asbestos
Asbestos wastes
Associated oil
Auto body filler
Automotive and industrial wastes
Batteries
Bio solids
Brake fluid
Bulk liquid
Cadmium
California hazardous soil
California-regulated waste materials
Cars
Cathode ray tube
Caustic waste
Caustic wastes
Caustics
Cell phones
CERCLA Waste
Characteristic waste
Chemical oxidation
Chemical spill clean ups
Chemical treatment
Chemicals generated by schools
Chemistry sets
Chlorinated and non chlorinated solvents
Chlorinated solvents
Chlorine bleach
Chromium
Clinical related waste
Coal ash
Coal Bottom Ash
Coal Combustion Dry Scrubber Residue
Coal Combustion Products & Air Pollution Control Residues
Coal combustion residue (ccr)
Coal Fly Ash
Coatings
Commercial transformers
Computer tower metals
Computer towers metals
Computers
Contaminated oils
Contaminated process wastewaters
Contaminated process wastewaters capable of treatment through chemical precipitation
Contaminated soil
Contaminated soils and debris
Contaminated Soils and Special Wastes
Contaminated water
Coolants
Copper (cupric) chloride solution
Copper sulfate (crystal)
Copper sulfate (solution)
Corrosive acids
Corrosive waste
Corrosives
Current transformers
Cyanide and sulfide bearing waste
Cyanide and sulfide liquids
Cyanides
Cylinders
Dangerous oilfield waste (dow)
Dea controlled substances
Dea listed
Dea schedule
Debris from toxic or reactive chemical cleanups
Deep Well Injection
Deep well Injection
Detonating cord
Devices
Dewatering
Drain chemicals
Drain openers
Dredge spoils
Drill cuttings
Drilling fluid waste
Drilling fluids
Drum Management-Liquids
Drum Management-Solids
Drum processing
Drummed soil
Drummed waste
Drums
Dry cell
Dry cleaning related waste
Dry industrial
E waste
E-waste
E&P Wastes
Earthen media
Electronic waste
Electronics
Electronics recycling
Electroplating baths
Emergency response
Ester solvents
Expanded polystyrene
Expired materials
Fertilizers
Field services
Filter cake
Fireworks
Fixation
Flammable
Flammable solids
Flammable solvents
Flammable waste
Fluorescent bulbs
Fluorescent tubes
Fly ash
Food grade carbon
Formalin management
Foundry sand
Fresh water sediment
Friable asbestos
Fuel blending
Fuels blending
Furniture polish
Garden supplies
Gas tanks
Gasoline
Glues
Glycols
Hair dyes
Hair gel
Hair spray
Halogenated solvents
Hazardous
Hazardous and non- hazardous liquid.
Hazardous and non-hazardous liquid
Hazardous debris
Hazardous liquid (bulk/non-bulk)
Hazardous liquids
Hazardous rcra waste
Hazardous soil for direct landfill
Hazardous soil for treatment of metals and organics on a case-by-case basis
Hazardous waste
Hazardous waste for treatment of metals
Hazardous Waste Transportation
Heavy end hydrocarbons
Heavy metal bearing wastes
Herbicides
Hhw
High explosives
Hospitals and laboratories
Household cleaners
Household hazardous
Household hazardous waste
Ignitable waste
Industrial & Special Waste
Industrial metal bearing waste
Industrial sludge
Industrial waste
Industrial waste waters
Industrial wastes (excluding liquids)
Infectious and medical waste
Inks
Inky clean-up items
Inorganic acid
Inorganic aqueous wastewaters
Inorganic cleaning solutions
Inorganic liquids
Inorganic sludges
Inorganic solids
Inorganic waste
Insecticides
Intermediaries
Ketones
Lab pack services
Lab packing
Lab packs
Labpacks
Latex paint
Lead acid batteries
Leed reporting
Light end hydrocarbons
Lightbulbs
Liquid and semi-solid waste (for solidification)
Liquids
Liquids for solidification
Liquifix (Solidification Services)
Listed and tsca waste
Listed waste
Lithium
Loose spec paint
Macro encapsulation
Macroencapsulation
Medical waste
Mercury and lead
Mercury containing devices
Mercury containing items
Mercury Reclamation
Mercury Retort
Mercury waste
Mercury wastes
Metal bearing waste
Metal cabinets
Metal contaminated liquids and solids
Metal furniture
Metal recovery
Metals
Metals Stabilization
Methylene chloride
Mfg debris
Mgp soil
Mgp waste
Microencapsulation
Mineral oil
Molybdenum
Monitor
Motor oil
Motor oil & filters
MSW
Municipal sludge
Municipal solid waste
Municipal Waste Incinerator Ash/Residues
Munitions
N-methyl-2-pyrrolidine (nmp)
Nail polish & remover
Neutralization
Next Generation
Nicad
Nickel
Nickel plating solution and nitric acid strip
Nitric acid spent copper nitrate solution
Nitro-related compounds
Nj non-residential fill with elevated pahs and metals
Non friable asbestos
Non hazardous
Non hazardous pharmaceutical waste (solid)
Non hazardous waste
Non pcb liquid wastes for solidification and landfill.
Non rcra incineration
Non rcra landfill
Non RCRA regulated materials. Liquid
Non wastewater
Non- hazardous rcra
Non-asbestos insulation
Non-friable asbestos
Non-hazardous liquids
Non-hazardous materials
Non-hazardous oils
Non-hazardous rcra waste
Non-rcra wastes
Non-tsca pcb's
Norm
NORM (Naturally Occurring Radioactive Material)
Norm waste from geothermal operations
Norm/tenorm
Off-spec commodities
Oil
Oil based paint
Oil contaminated soil
Oil filters
Oil filters non-terne
Oil mixtures
Oils
Oily waste
Oily wastewaters
Oily water
Organic acids
Organic and inorganic laboratory chemicals
Organic liquids
Organic sludges
Other non-hazardous waste streams
Oven cleaners
Oxidizers
Paint & thinner
Paint related waste
Paint resides
Paint residues
Paint thinners
Paints
Paints and coatings
Pcb ballast
Pcb contaminated debris
Pcb contaminated materials
Pcb contaminated soils
Pcb electrical equipment
PCB Landfill (TSCA)
Pcb oils and contaminated equipment
Pcb soil and debris (mega rule)
PCB Transformer/Electrical Services
Pcb waste
Pcbs
Pesticides
Pesticides and solvent impacted soil
Petroleum
Petroleum contaminants
Petroleum contaminated soil
Petroleum products
Pharmaceutical
Pharmaceuticals
Phenols
Photographic chemicals
Pier demolition debris
Pills
Poisons
Polluted Soil
Pool chemicals pottery glaze
Potable water treatment
Potential transformers
Powders
Ppe
Precious Metal Recovery
Process sludge
Processing residues
Produced water
Production rejects
Propane cylinders
Propane tanks (100-lb and smaller)
Propane tanks (20-lb and smaller)
Propellants
Radioactive
Radioactive waste
Rail Spur On-Site
Rcra
Rcra hazardous waste
Rcra incineration
Rcra landfill
Rcra waste
Reactive waste
Refinery wastes
Refrigerant
Residential transformers
Rinsewaters
Road flares
Rocket motors
Rug & upholstery cleaners
Rx materials
Septic sand
Sharps
Sludge
Sludges
Sludges/solids
Soil from environmental remediation
Solid oxidizers
Solidification
Solvent Contaminated Wipes (RCRA Exempt)
Solvents
Sorbents
Special wastes
Spent acid
Spent alkaline etchant
Spent carbon as hazardous waste
Spent ferric chloride solution
Spent flammable solvents
Spent solder (tin) stripper
Stabilization
Stabilization/fixation
Stains
Strippers
Substation transformers
Sulfides
Switches
Tank cleanouts
Tenorm wastes
Tetrahydrofuran (thf)
Thermal Recovery of Mercury
Thermo Recycling
Thermometer
Tillers
Toluene
Toxic metal solutions
Toxic waste
Tph contamination
Transformers
Transmission fluid
Treated
Treatment sludge
Tsca waste
Tsd blends
Tub & tile cleaners
Turpentine
Unused nicotine containing items
Usda/aphis waste
Used batteries
Used oil
Used oil filters
Used oils
Varnish
Vcr's
Virgin petroleum contamination
Warheads
Waste oil
Waste paint related materials
Waste water treatment
Waste water treatment sludge (biosolids)
Wastewater
Wastewater biosolids
Wastewater Treatment
Wastewater treatment solids
Wastewaters
Water and waste water treatment sludge
Water contaminated with organic solvent