Making money using your car has never been easier. You can rent, drive, and even become a Haultail® driver.
Are you looking to make money by using your car? There are many options out there for you. 
1.  Drive a Cab
One of the most common professions that involve car driving is that of a cab driver. It's basically a taxi service, and you are the driver. There is no better way to make extra cash on the side that comes close to making what you can drive to pick up and drop people in your city. The typical earnings for an average taxi driver in the US are around $30,000 to $40,000 a year; if you drive a lot of hours, you can earn more too.
2.  Rent it Online
You can rent it on any peer-to-peer car rental platform where individuals can rent out their cars to other people. Renting a car is more useful when you have a large fleet of cars and people need it for their needs. For instance, somebody who owns a sedan might need an SUV for a family outing.
3.  Deliver Food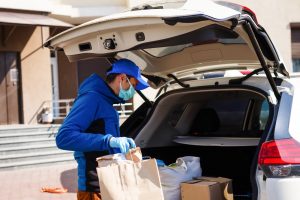 There are a lot of new apps that allow you to earn money by delivering food. If you don't mind making some extra cash in between your daily activities or even when you are on vacation, this is a great way to make money with your car. The more hours you put in to pick up from the eateries and deliver it to the households, the more money you stand to make. 
4.  Become an Haultail® Driver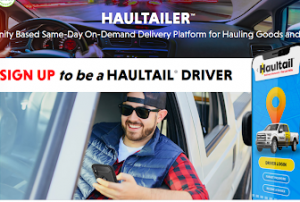 Haultail® drivers are contractors that drive pickup trucks, small-sized cars, and even scooters to do on-demand pickup and delivery. Once a package is delivered, they get a share of the total amount received from the customer. Haultail® drivers usually enjoy a busy workstream that allows them to earn well.
If you own a car and have a valid license, insurance, you can sign-up as a Haultail® same-day pickup and delivery driver. We have one of the best remunerations for our drivers. Join now to learn more!