Here's how you can shift your house with ease.
Shifting your home is the most challenging and expensive job anyone can ever experience. However, it can be easy if you follow the right processes and the tips that can help you do shifting without any hassle.
So when you are planning to shift your home then you need to keep some things into considerations like:
#1: Have Enough Time to Plan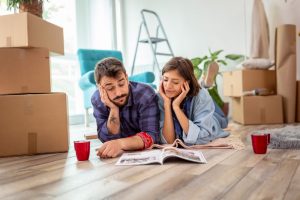 It is important for you to take proper time and plan in order to shift your home with ease because if the planning is not made properly then it may also cost you extra money. And, then make sure that all your things are arranged as per the plan.
#2: Make a Proper List of All the Things
It is very important for you to make a proper list of all your things otherwise shifting will turn into chaos because it is not only about just shifting the place but also about ensuring that you do not miss out on anything important.
#3: Pack Carefully Enough
While changing your place, don't forget to pack all your things carefully enough otherwise you may end up with breakage and loss. So make sure that you take care of your things. You may require professional help to do heavy-duty lifting and hauling. And, Haultail®
same-day pickup and the delivery app
can provide you with that help. You can also use the
cheap trash removal bags
, the DemoBags® to help you with the process.
#4: Be Sure of Your Transportation
Never forget to take care of your transportation because the moving vehicle could also be damaged by the weather conditions. If you are not sure about it then hire a good and experienced transport company which can make sure that everything is done properly.
#5: Hire Professional Helpers
If you are shifting your home then there is nothing better than hiring professional helpers like Haultail®
on-demand pickup and delivery
because it is not a small task to shift from one house to another. So if you want to avoid any kind of hassles then just reach out to Haultail® and our team of professional delivery executives will help you.