Lexus has confirmed that it will launch its first electric car, an urban-friendly hatchback, which will make its debut at the 2019 Tokyo Motor Show in October. The car will derive some of its design elements from the 2015 LF-SA concept, described by the automaker as an "ultra-compact sub-B-segment" vehicle.
Koichi Suga, head of design at Lexus, says the company's spindle grille will be featured on the new hatchback despite the reduced cooling requirements of EVs. He described the spindle grille as a "representation of personality" and "really a necessary part of the brand identity."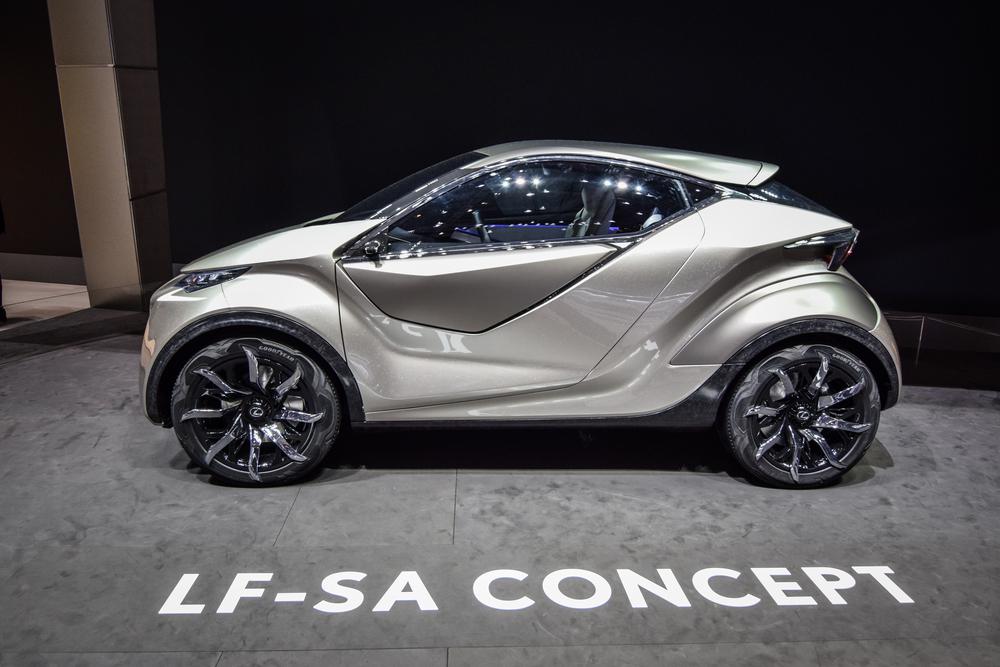 The new EV will be one of 10 all-electric vehicles expected to be launched by Toyota and Lexus by the early 2020s. The vehicles will feature a dedicated electric platform, which is currently under development. However, the first generation of Lexus EVs won't include next-generation solid-state batteries and in-wheel motors despite the fact that the brand has invested heavily in this technology. Lexus is also promising cutting-edge infotainment technology, which will be displayed on two screens situated on both sides of the steering wheel.
Although the sticker price of the new Lexus will likely be on the higher end, Toyota will undoubtedly soon offer more affordable electric city cars as well. The new EV is expected to compete against similar compact cars such as the BMW i3, the Renault Zoe and the upcoming Honda E. Toyota and Lexus already have ample experience with hybrid cars. The Toyota Prius is regarded as one of the leaders in eco-friendly passenger transport, however, neither brand currently has a battery-electric car.
Although Lexus manufactures most of its vehicles in Japan, the brand also assembles outside the country, namely in Ontario, where it produces the RX 330. For the past two decades, Lexus has increased sales outside its largest market, the United States, in Southeast Asia, Latin America and Europe. However, as a result of stiff competition from other luxury brands like Jaguar, Mercedes-Benz, Audi, and BMW, Lexus has not sold as well in Europe.
With its new electric hatchback, Lexus may also want to attract price-conscious buyers to the brand. In addition, in the UK, all zero-emissions models qualify for the Government's £3500 grant.
Original story from hotcars