Get Your Home Decor Items Delivered at Your Home with Haultail® Same Day Pickup & Delivery Service!
Home decor is a very important part of our lives as it reflects who we are and what we like. Interior designs allow us to create spaces that make us feel comfortable and express ourselves in ways we couldn't without them. The below three YouTube channels offer an insight into how they do the interior designs in their homes and give us tips and tricks we can't find anywhere else.
1. Lone Fox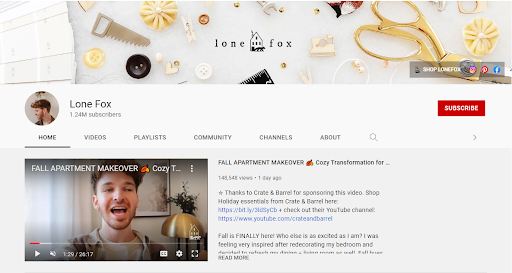 Lone Fox is one of the most popular and beautiful interior design YouTubers. He is young and beautiful and has a very popular blog along the same lines. He mostly covers topics like – how to make your home welcoming, trendy ideas for decor, how to improve your home's look, etc. The channel has around  1.2 million subscribers, and she has posted more than 600 videos so far. To get the best home decor ideas, subscribe to the Lone Fox channel.
2. Studio McGee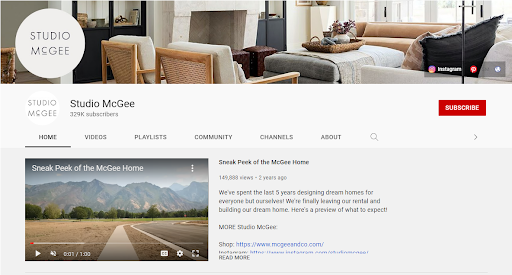 Studio McGee is another one of those interior design YouTube channels that has a lot of subscribers and views. They create stylish videos with DIYs, decoration tips, home tours, etc.
They have been featured in many famous interior designing magazines. The channel has around 350k subscribers, and they have posted more than 350 videos so far.
3. The Sorry Girls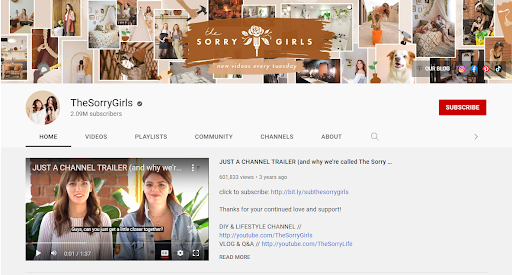 The Sorry Girls is another interior design YouTube channel that provides great videos about decorating, repairing the furniture, etc. She also runs a blog along the same lines where she writes about her interior design ideas. The channel has around 2.9 million subscribers. The topics include tips on how to decorate your home, kitchen design ideas, and more.
Haultail® Same Day Pickup and Delivery Service
Haultail® same-day delivery service
to enhance your house. We can deliver all types of DIY home decor items such as readymade sectional sofa, chairs, tables, modular kitchen cabinets to your home, from wherever you order. Just create a job on the Haultail®
on-demand pickup and delivery app
, and we'll take care of it.