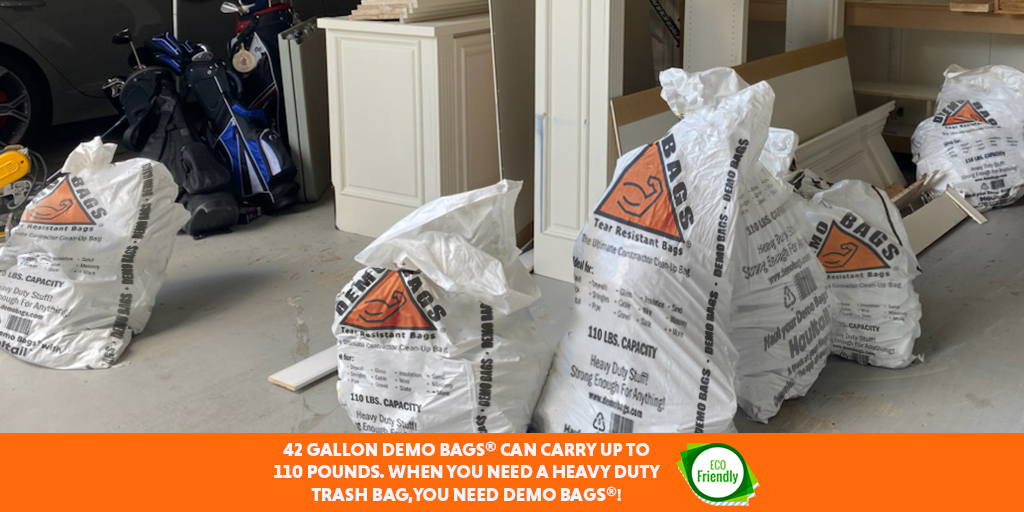 When it comes to contractor bags being scientifically proven to be strong and durable, Demo Bags® fit the bill perfectly.
Yes, you read that right.
Demo Bags®
has been created after years of scientific research on all kinds of plastic and non-plastic materials. The research was done to have a product that is reliable, strong, and durable, and also environmentally-friendly. So, if you believe in buying scientifically tested and proven products, Demo Bags® is for you. Let us learn more about them below:
Quality Contractor Bags – Demo Bags®
Here's the list of the top scientifically proven reasons why should you purchase Demo Bags® for all your
junk removal
, hauling needs:
1. Structure:
The structure of the Demo Bags® is built with 100% Reclaimable Poly-Woven Plastic Fiber. And, there's no bag out there that can claim to be 100% reclaimable. This protects the environment while simultaneously allowing the users to carry weights as heavy as 110 lbs easily. Also, the design of the bags allows you to hold, lift or even drag them easily and effortlessly.
2. Strong Bags:
These bags are rated at over 7mil Strength, Compared to the 3mil Contractor Garbage Bag. Well, the Interwoven polypropylene is rated at 7 mil strength and tested at 8 mils. It's the only bag in the market with that kind of rating. That means, the bags are strong and can be used multiple times. These bags can also be dragged up to 75' without tearing up or getting ripped open. It's the only bag that we are proud to call tear-resistant.
3. Capable of Carrying Hazardous Waste:
Most federal guidelines mention that a
bag
must be at least 6 mils for carrying hazardous waste. The Demo Bags® are rated at 7 mils, so they are absolutely capable of
carrying such junk.
However, you must always check your state and local authorities to ensure that you're abiding by the law.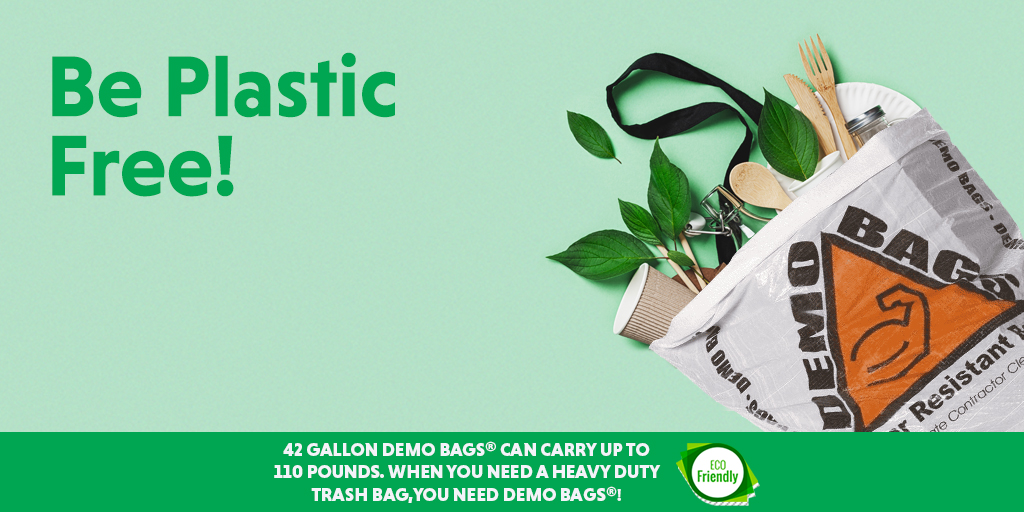 Buy Woven Contractor Bags Demo Bags® at a Discount.
So, what are you waiting for? Buy these
contractor woven bags
today – use it to
clear your junk, haul e-waste,
and
remove construction debris
. DO IT NOW!