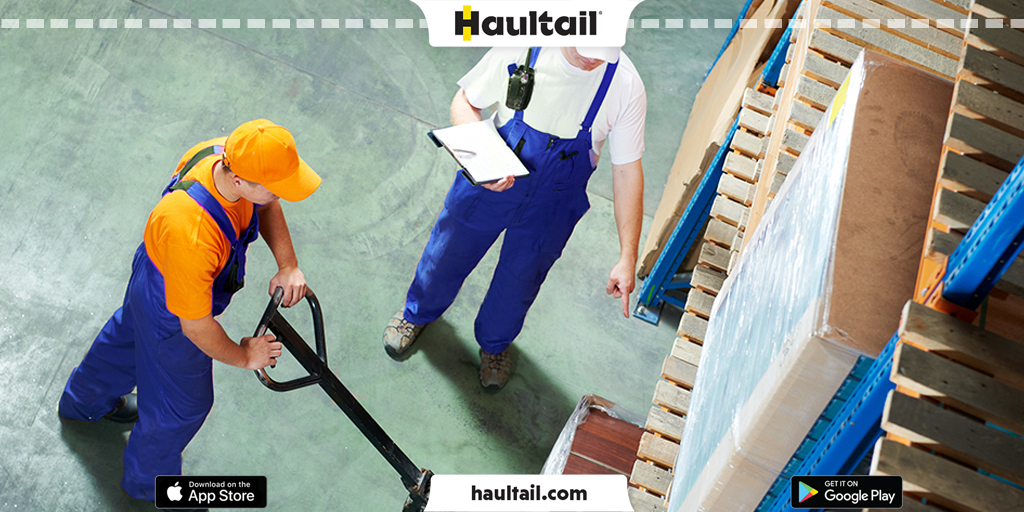 Businesses offering local courier services are gradually becoming an integral part of how people ship their products locally.
A courier company must provide quality service to the customers to survive in a rapidly growing industry. If it does not, users will choose others. This also implies that customers have plenty of
local courier service
options to choose from. So, with such cut-throat competition, how does a
courier service
survive? Simple, by knowing what it stands for and how it is different from the lot. But the question is – is it really easy for a business to realize its core values and know why it exists? Well, it is not that difficult either. For that, a
courier service
first needs to be aware of the traits of a great local conveyance business. It must also know where it stands on those qualities.
What Makes a Same-Day Local Courier Service Great?
1. Package Safety:
Before anything else, a
same-day pickup and delivery
company must be experienced to take care of the customers' parcels. Because customers would want to have their items delivered without getting damaged or cracked on the way. And if a service provider is able to ship without causing any damage, then it truly cares for the customers' valuables.
2. Experience:
Giving a good customer experience is vital for any business. It's about making the customer go 'wow' at your service. How can a
pickup and delivery service
provider make a customer feel 'wow'? For that, you must ensure the following: – A smooth, glitch-free registration process – An easy-to-use app and website – A seamless process to handover the shipment to the driver – Ability to track the location of the parcel throughout its journey – An empathetic support team that empathizes and cares throughout the customer journey Once a company creates this 'wow' factor among the customers, it grows rapidly.
3. Equipment & Machines:
During the entire hauling and shipping process, businesses must possess appropriate equipment and machines to do the job efficiently. For example, to be able to dispose of e-waste in bulk, the service provider must have the right storage bags and appropriate vehicles. "Our Demo Bags® are high-quality contractor bags that are used to haul debris and are available at affordable prices. They are also heavy-duty, eco-friendly, cost-effective, and reliable for multi-use."
Buy Now!
So, equipment, tools, and technology contribute significantly to making a company great.
4. Added Services
: An ideal same-day
courier service provider
can help a user with other related jobs along with the main job. For example, if a customer originally wants e-waste removal, but later wishes to dispose of his construction debris too, then the service provider must be able to do that as well. Organizations that have additional services apart from the customers' primary jobs are considered to be perfect by the users. Now, unlike other businesses, Haultail® understands exactly where it stands and how
delivery service providers
become great. That helps us provide top-notch service.
How Same Day Courier & Local Delivery Businesses are Growing in the USA
Over the past few years, the usage of local shipment has gained tremendous popularity among both households and businesses. And, based on a recent report by Statista, these businesses will grow further in North America and around the world. Here's a quick bar graph representing the upcoming growth in these businesses (in billions) across the globe: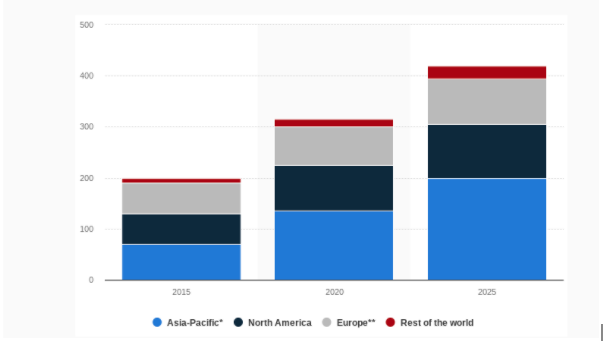 Various factors are contributing to this growth. They are:
the last mile connectivity of private courier services like Haultail®
innovative business models where individuals with their own vehicles and valid driving license can become pickup and delivery executives
technological innovations like mobile apps and advanced GPS systems
a rapid surge in the demand for such businesses
What Haultail® Same Day Courier Service Deals with: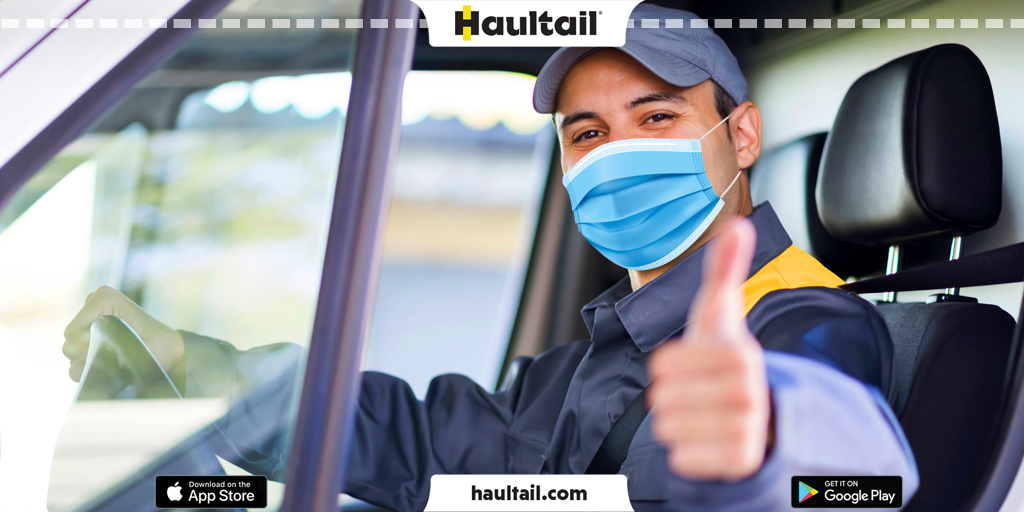 Packages: Gift packs or any package that you want to transport.
Documents: Haultail® ships even a single document locally
Retail: We even provide pick up and delivery services from local retail stores
Valuables: You can have valuables like TV, refrigerators, Computers, etc. couriered anywhere within the city.
For any questions, feel free to reach out to our customer support and we'd be glad to assist you. You can contact us below:
Phone:
+1 (800) 615-1150
Email:
[email protected]