We all care about the environment at least a tiny bit. Some of us more than others. But there are things a few of us do with the best intentions that, it turns out, fall somewhere between not helpful and completely counterproductive. Here are some of the worst offenders and how to avoid them.
Recycling something "just in case"
Yeah, sadly, "aspirational recycling" is not helpful at all. Although recycling centers do have ways of sorting recyclables from non-recyclables — called residuals — you're just making more work for them. And recycling centers still have to deal with your trash.
The Chicago Tribune reported that average contamination rates are about 16 percent across the country. In urban areas, they're more like 20 percent.
After China announced it would no longer accept imports of plastic waste — a.k.a. our recyclables — recycling programs are even more strapped than usual. Some cities, like Philadelphia, have been forced to institute new policies. As the New York Times reported, they "identified the neighborhoods with the most contamination in its recycling bins and started sending their material to an incinerator in nearby Chester, Pa. The rest still send their material to a recycling facility."
What's recyclable also varies from place to place, so be sure you know what your town actually accepts. Not everything with a recycling symbol may be recyclable in your area.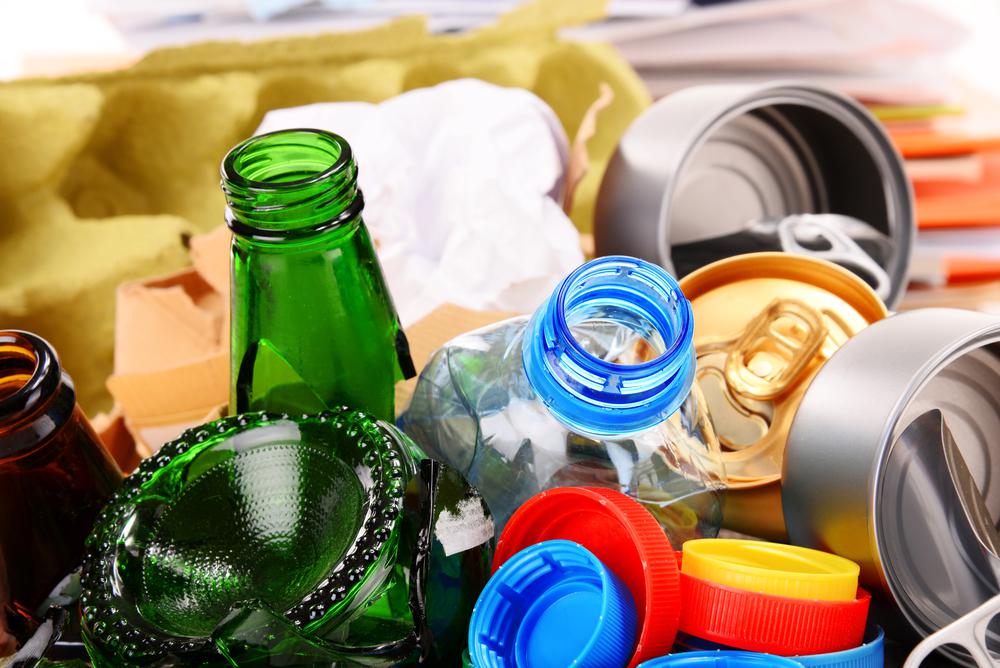 Of course, there are things that are almost never recyclable that tend to make their way into bins, too. Common offenders are disposable paper cups, like the ones you might get to-go from a coffee shop. The plastic-based lining that makes them liquid-proof is too hard to separate from the paper.
Other offenders are paper towels, Styrofoam, glass from things like windows or mirrors, plastic bags (more on that in a sec), greasy pizza boxes and really anything that's covered in food (I'm looking at you, empty peanut butter jar.)
When in doubt, your city should have a complete list of what they do and do not accept posted on their website.
Putting plastic bags in any single-stream recycling bin
This one deserves its own number, because it's still SUCH a common practice. Cut it out! Don't. Put. Plastic. Bags. In. The. Recycling.
If you put all your recyclables in a big plastic trash bag and put it in the bin — guess what — that could mean the whole thing is going to the landfill. If you must collect recyclables in a plastic bag, dump them out loose into the bin when you take them to the curb, and then toss the plastic bag in the trash where it belongs (or, you know, reuse it.)
Original story from blogs.discovermagazine