At Last! The Best, Same-Day Flower Delivery Service is Here.
Did you ever want to surprise your lady love with flowers on her Birthday or your anniversary? Have you ever felt the need for executives who could ship a bouquet to your home on Valentine's Day? If your answer is yes, then your search ends right here. With Haultail®, you can be away from your family yet make your presence felt on special days by sending beautiful flowers via our
same-day delivery service
.
Send Flowers
to Your Loved Ones from a Local Florist.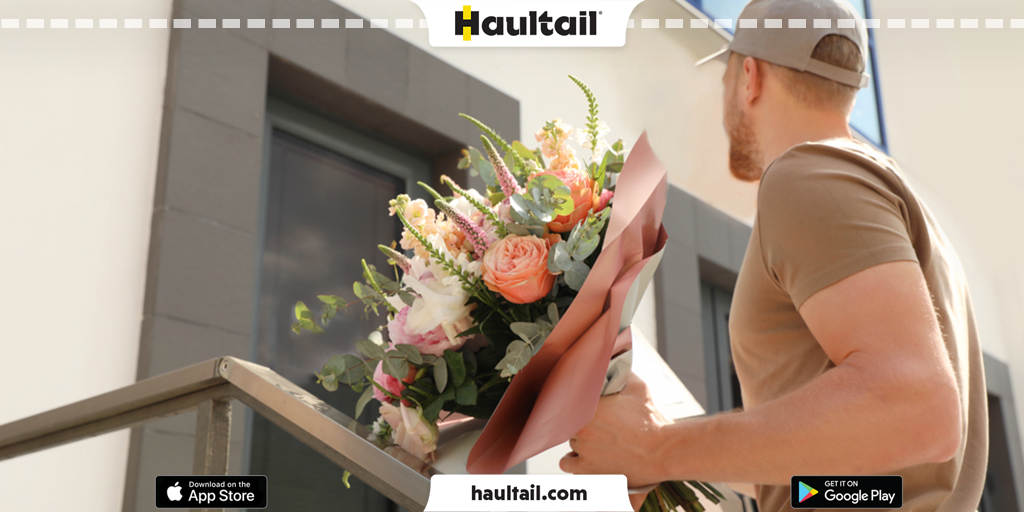 "Every flower is a soul blossoming in nature." – Gerard De Nerval         
Flowers are without a doubt one of nature's most beautiful creations that bring happiness to our lives. They are also among the most expressive gifts for almost every special occasion. If you ever want to express your affection or love, send your loved one flowers. You can even add chocolates and a great greeting card to your gift. That will definitely make him or feel special and loved. So, be it somebody's wedding, birthday, or Valentine's Day, or Anniversary, you can always rely on flowers to create everlasting memories.
To get any kind of flowers dropped at your house, you only need to create a job on the Haultail® app. Our
same-day delivery
executives
will then collect it from a local florist and drop it at your destination within a few hours. 
About Haultail®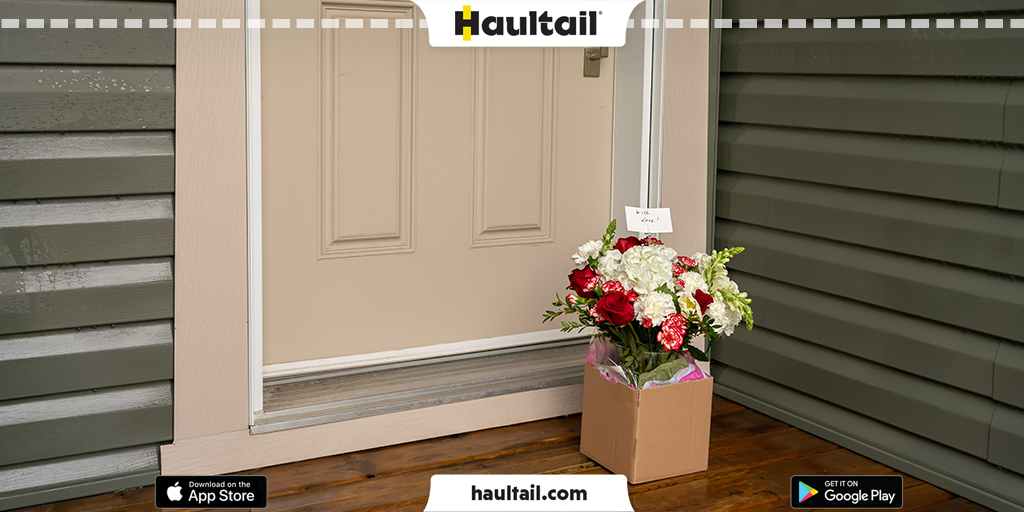 Haultail® is one of the
best same-day
pickup
and delivery services
catering to customers across the nation. Be it California or New York or the state, you can have a driver pick up flowers locally and porter them to the recipient's doorstep. All you need is – to download the Haultail® app, create an account, then create a job for flower pick up and shipping. That's it! You will have
flowers shipped
to your home on the same day – within a few hours, actually.
Do not wait any longer! Grab this opportunity to surprise your loved ones with a gorgeous heart-melting bouquet they love. For more details about how you can use Haultail® for your
same-day flower delivery
, please call at (800)-615-1150 or email us at
[email protected]

.