As we do our utmost to avoid Covid-19, online shopping offers convenience and safety. Meal kits allow us to cook elegantly without going out to eat. Restaurant delivery brings restaurant meals home without cooking.
The problem is packaging. Within our boxes of deliveries are boxes and bottles of products. And, most of this packaging has limited sustainable benefits.
The good news is this is changing. Many companies are rethinking packaging. These enlightened enterprises see the writing on the wall. There is too much plastic and non-sustainable packaging on our planet.
According to packaging giant Tetra Pak, here are some facts:
Fossil-based plastic production is growing – and only 9% of total plastic is recycled
· 32% of all plastic packaging is not collected and plastic can take hundreds of years to degrade
· Plastic production, fueled by fossil fuels, reached 359 million metric tonnes in 2018.
· Packaging made from aluminum is energy intensive to produce
· Paper-based packaging is catching high industry interest
Plant-based materials are renewable and better for the environment
The Center for International Environment law indicates that packaging accounts for 40% of the global demand for plastics.
The latest issue of MIT Technology Review is all about food and technology. Jocelyn Eason, the general manager of science and food innovation at Plant & Food Research in New Zealand offers this: "New packaging materials will allow many food producers to gradually move away from plastics for good." She says that plastic has become "… one of the biggest environmental hazards that we face as a society." Ms. Eason adds, "… consumers do not want plastics." This means, "… sooner or later, most producers will need to switch to more sustainable materials."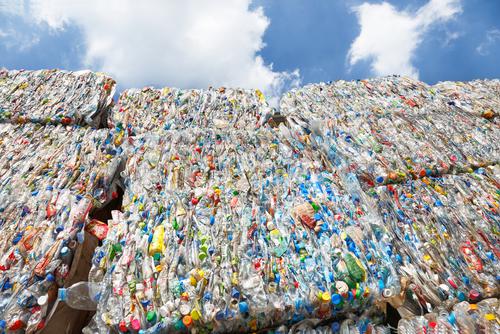 Packaging is more than a mere container. It is a recurring opportunity to hold a brand in your hand. Packaging represents more consumer daily impressions than any other communications medium. Consider packaging as content marketing.
Package design communicates.
Sustainable packaging communicates that the brand is acting responsibly. Responsible packaging builds customer trust. A brand may be organic or pure or authentic. But, if its packaging is non-sustainable, the brand promise is not credible.
For most brands, packaging has been one of the problem areas when it comes to responsibility agendas. Technology is changing this at a rapid pace.
According to an interview with Ernst & Young, the professional services network, in FoodNavigator.com, plastic packaging is going to be as important an issue as the product itself. Ernst & Young states that some brand-businesses are committing resources to technological miracles that will reduce our current package pollution predicament. The goal is 100% recyclable packaging.
Ernst & Young cites three examples of enterprises opting for recyclable plastic.
Nestlé, the world's largest food manufacturer, is investing extraordinary resources into developing non-virgin plastics.
· For Western Europe, Coca-Cola committed to collect 100% of its plastic bottles and switch to PET (basic petroleum-based plastic) bottles using 50% recycled plastic by 2025.
· PepsiCo's goal is 50% recycled plastic in bottles in the European Union by 2030. This move represents a move from 13% recycled plastic. The interim phase is set at 45% recycled plastic in bottles by 2025.
Another source, Business Monitor Online highlights Unilever's April 2020 announcement on plastic packaging. Unilever is partnering with a technology start-up to convert PET waste into recyclable material for packaging.
Mars, Inc., maker of M&M's, Snickers Twix, Pedigree, Whiskas and other confectionary, food and pet food products is working on changing its packaging. In a PR Newswire announcement, Mars, Inc. stated that it will use recycled plastic for the "primary packaging" of some of its popular pet food brands. Mars. Inc. states that the reduction of virgin plastic in its pet food packaging reflects its goal of building a circular economy where no packaging becomes waste.
Partnering with a global packaging supplier and Mars, Inc. will use recycled plastic that is manufactured using "an advanced recycling process." Mars, Inc. has committed to a Mars' Sustainable Packaging Plan. The goal of the plan is 100% recyclable, reusable or compostable packaging by 2025. To reach its goal, Mars will use advance technology. These actions "… are part of Mars' mission and responsibility to help create a healthy planet on which all people can thrive – a belief that is at the heart of the Mars $1 billion Sustainable in a Generation Plan."
Another large initiative comes from Swedish fast-fashion brand, H&M. According to Industrial Goods Monitor Worldwide, H&M is testing paper packaging. The goal is to eliminate plastic packaging. H&M is another brand that has a circular economy goal. H&M committed to reducing the use of eco-damaging packaging by up to 25% by 2025.
Henkel, the German chemical and consumer goods company, has already relaunched a few of its popular beauty brands with new sustainable packaging. For example, Henkel's beauty brand, Nature Box, now has bottles made of 98% Social Plastic. Social Plastic is plastic collected by people living in poverty before the plastic can find its way into oceans and other waterways.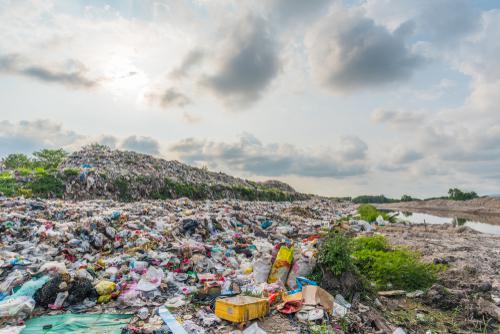 Syoss (another Henkel beauty brand) uses an iconic black bottle. Henkel introduced a technological solution to create a 100% sustainable black bottle. Black bottles have been a challenge for recycling. This is because the carbon black color cannot be identified and sorted by recycling centers.
Kimberly-Clark, the global personal care products company, produces mostly paper-based goods. Some of its best-known brands are Kleenex, Cottonelle, Scott and Andrex toilet tissue. Kimberly-Clark also makes the Huggies brand of disposable diapers and baby wipes.
For its line of professional wipes, disposable Wipers, Kimberly-Clark now uses 100% recycled fiber in its Wipers packaging. The brand is also manufacturing the Wipers product from recycled cardboard boxes and recycled office paper.
The aforementioned Tetra Pak has a sustainability promise. Tetra Pak promises: "We want to create the world's most sustainable food package." Tetra Pak adds, "The world's most sustainable package should be fully renewable, fully recyclable, carbon neutral – and created by Tetra Pak."
However, there are some issues.
D.S. Smith, a global leader in corrugated packaging, conducted a survey in August 2020. Ninety-three percent (93%) of respondents reported receiving a box with wasted space. Seventy-three percent (73%) of respondents indicated receipt of a box that was twice the size or more than needed. Wasted space in delivered boxes affect brand perception.
Contrary to some public opinion, Amazon is not a villain when it comes to cardboard boxes. According to the New Orleans, Louisiana newspaper, The Times Picayune, Amazon ships an average of 608 million packages per year. But, Amazon "… has eliminated more than 665,000 tones of packaging materials and more than 1.18 billion shipping boxes since 2008. These actions are part of Amazon's Frustration-Free Packaging program. Amazon's boxes are "… recyclable, easy to open and free of excess materials such as plastic bindings and wire ties."
Packaging is considered to be one of the easiest ways for a brand to change when it comes to sustainability. Sustainable packaging is important to the Generation Z cohort (b. 1995 – 2009). This younger generation is focused on business responsibility especially sustainability. The Gen-Z cohort is concerned about the eco-nightmare of packaging. Sustainability is a critical purchase factor for younger shoppers. Gen-Z will avoid purchasing brands that are behaving in a planet-unfriendly manner.
Sustainable packaging is on the agendas of many businesses. 2021 is shaping up to be the year that packaging transforms from wrecking our environment with excess waste to making the planet environmentally wonderful.
This article was originally published on forbes.com