By Linda Stewart
The task of refurbishing and restoring old and used furniture and other home accent items is sometimes harder than what you expect. Instead of being caught in a chaotic or dangerous situation, keep the following in mind while you prepare to start the refurbishing process.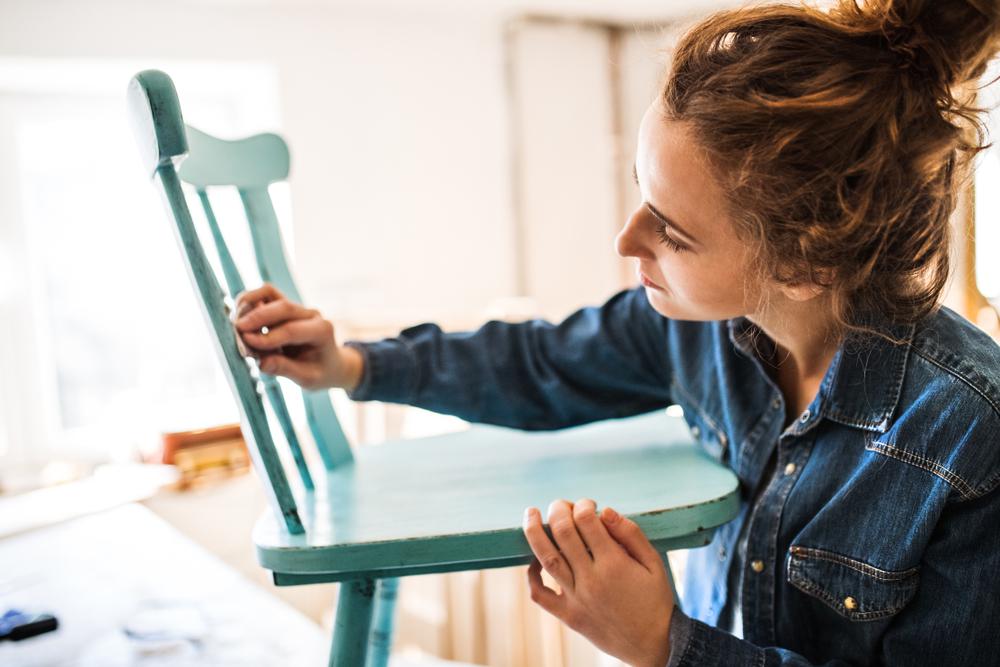 Do Your Research
Before you even break out the sandpaper and paintbrush, do your research. Browse the web or the library to gather as much information as possible about the item you want to refurbish and the supplies you'll need to complete the project safely.
If you're working with wood, try to find out what kind of wood you're working with, so you don't compromise the quality of your item.
Find out what kind of paint or other coatings work best with the item's material.
Try to estimate the year in which the item was made. Was it painted before 1978? If so, you might want to get a lead paint test to make sure there is no lead paint.
Make a Check List
Making multiple trips back and forth to the store after starting a project can put a damper on your project plans and put a dent in your wallet. To make sure your project process goes as smooth as possible, create a checklist.
Write down all of the items you'll need to refurbish your piece of furniture or another item.
If you already have some of the supplies, but not enough to complete the project, write down how much you'll need to get the job done and a little extra just in case you'll need more.
Clean Your Item
If you've picked up some furniture or other home items at a garage sale or even on the side of the road, be cautious before bringing them into your home. Furniture, especially, can house critters and pests that can easily infest your home (and your pets, if you have any). Before bringing any used furniture or other items into your home, make sure to clean and disinfect them thoroughly.
Use a gentle household cleaner to remove any dirt or grime.
Spray item with a pet-friendly indoor pest spray that protects and gets rid of fleas and the entire flea cycle, as well as other common pets, such as roaches, ants, silverfish and spiders.
Spray a solution of water and vinegar in furniture drawers or on other wooden or wicker furniture to remove mildew and odors.
Be Safe
Before you begin sanding or removing any paint or varnish from wood items, you must protect yourself from fumes and dust.
When working with liquid sandpaper/deglosser or spray paint, make sure you wear a painter's mask to protect you from breathing in any harmful fumes. It's also beneficial to wear a mask when sanding wood to prevent you from inhaling any dust.
Prepare a work area outdoors or in a well-ventilated area, so any fumes or dust does not accumulate in your home and harm yourself, your family or your animals.
Wear thick gloves to protect your hands when working with glass or metal.
Wear goggles or glasses to protect your eyes from overspray and fumes.
Prepare Your Work Area
Before you begin the refurbishing process, make sure you fully prepare your work area to protect any flooring and to prevent any mishaps as much as possible.
Lay down a drop cloth, old sheet or newspapers to protect any flooring, cement or grass.
Have paper towels or rags nearby to clean up any messes or spills.
Gather all of your supplies nearby so that you do not track any paint or other items throughout your home.