Curtail your use of plastic bags.
Take your own coffee mug to coffee shops.
Use a safety razor, not disposables.
Eric Davis will share those ideas and many more when he speaks about Going Green at 7 p.m. Monday at the Kearney Public Library, 2020 First Ave.
Davis, 33, is the central Nebraska director of Conservation Nebraska, a nonprofit run through AmeriCorps that aims to educate the public about conservation issues.
"Look, I'm not rich. I live in an apartment with a minimal income," he said. "I have limited money, so I've had to make changes over time. It can't be done overnight."
But it can be done, he insists, with little effort.
"Every idea I offer is easy, economical and environmentally friendly," he said. Plus, it all costs less in the long run.
He's been using shampoo bars — like bars of soap, but they're shampoo — for more than a year. Once the bars are gone, they're gone, leaving no plastic behind.
He also uses bars of soap, not liquid soap, because plastic bottles are one of this country's biggest polluters, he said.
He avoids bottled water, too. "That's one of the biggest rip-offs," he said. "Train yourself. Before you buy something, ask, 'Will this be economical and environmentally smart?'"
1. Safety razors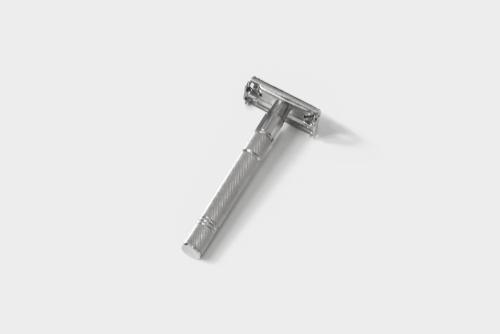 The bearded Davis has little use for a razor, but he won't use disposables. He keeps a safety razor on hand.
"I went to the razor aisle at Walgreens in December and found 60 different kinds of disposable razors. That really upset me. Between 1990 and 2000, Americans threw away 2 billion disposable razors. Now, we're sending 2 billion to the landfill every year. Two billion," he said.
After his grandfather died a few years ago, his family found his safety razor in a box. He hadn't used it since he grew a beard in 1984, but it had plenty of life left.
"This costs more up front, but it's something you can keep for 30 to 40 years," Davis said. "We need to go back to the stuff that lasts."
2. Laundry products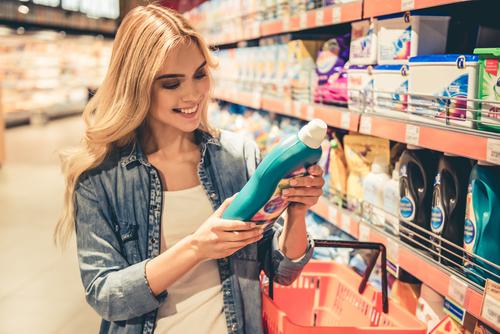 Davis urges people to use laundry powder or laundry pods, which decompose, rather than liquid detergent. Ditto for dishwasher soap. "Powdered soap cleans better and uses less water," he said. Consumers should buy detergent in cardboard boxes, not plastic bottles.
"If you like the smell of Tide and you have to have Tide, buy powdered Tide. Besides, you don't have to lug a big plastic jug in and out of the store. The powdered box is lighter to carry," he said.
Dryer sheets are a no-no, too. He abandoned them a year ago. He now uses wool dryer balls, which dry his clothes better, faster and with less static. "Wool balls are a sustainable resource," he said. Before he began using them, he often had to run his clothes through the dryer twice to get them truly dry. He no longer does.
"Also, wash everything in cold water. Today's laundry soap cleans clothes in cold water," he said.
3. Deodorant: Make your own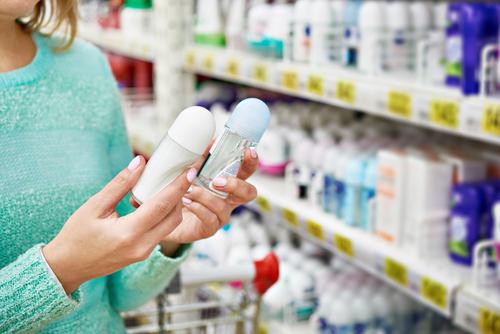 Davis makes his own deodorant using baking soda ("it's anti-bacterial"), arrow-root powder and coconut oil. (He warned that arrow-root must be kept at temperatures under 75 in the summer, or it will melt.) After he makes this deodorant, he squirts it into older deodorant tubes. It also can be stored in cardboard tubes, he said.
There's a health benefit to this, too; many commercial deodorants have aluminum sulfate, which has been linked to breast cancer, he said.
4. A plastic nightmare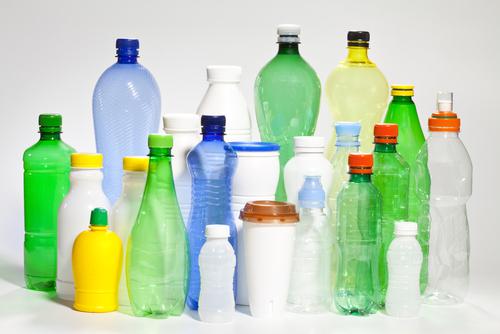 Plastic is everywhere, a fact that makes Davis cringe. He remembers when mayonnaise came in glass jars, but those days are gone. Virtually every bottle now is plastic, and all those bottles end up in landfills.
"What can you buy that's an alternative to plastic?" he asked.
He had found glass jars of Dijon mustard from France at Trader Joe's in Omaha. Ditto Smucker's Natural Peanut Butter. "Before you buy something, ask, 'Will this be economical and environmentally smart?'" he said.
He also takes his own food containers to restaurants to bring home leftovers. He covers bowls with silicone stretch lids, rather than plastic wrap. He buys only compostable trash bags.
5. Packaging waste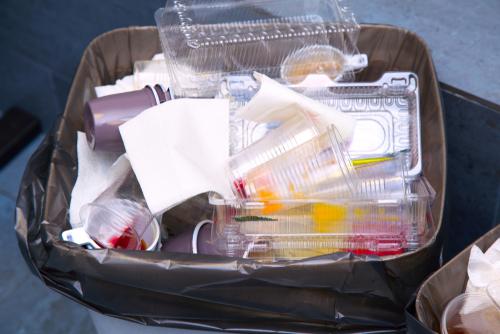 Davis said food packaging is especially wasteful. "There is no need for plastic produce bags. People can just put oranges or apples in their carts, or bring their own bags. Getting rid of those bags would reduce costs for stores as well as consumers.
He's also irked by little bags of produce like carrots. They're expensive. "I do the math in the store," he said. "I ask, what does this cost? I don't mean just mathematically, I mean environmentally. That's part of going green — the overall cost, not just the cost per pound."
He also says multiple bags at check-out aren't always needed, either, especially for just one or two items. Not surprisingly, he's a strong proponent of paper bags. "I only go to stores that offer paper bags. I won't shop where I don't have that choice," he said.
Paper breaks down. Plastic does not.
He's also in favor of small businesses charging 10 cents for a plastic bag. That would change habits in a hurry, he said.
As for stores that sell chopped-up fruits and vegetables in plastic containers, "think of what they'd save without all that labor and plastic," he said.
6. Milkmen and chopsticks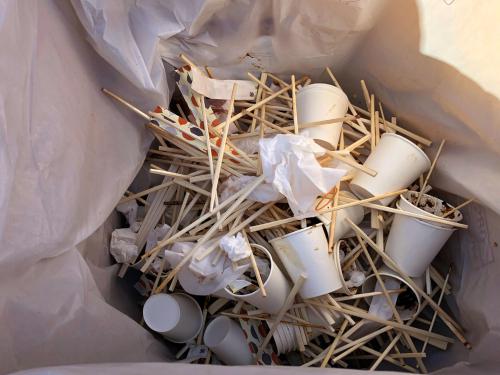 He's also a champion of milkmen who, generations ago, delivered milk to houses in glass bottles. Every week, families gave the bottles back so they could be washed and reused. Recently, Davis saw a piece on BBC News about the rising demand for milkmen in England. "Selling milk in glass jars reduces spoilage," he said.
On Amazon, he found a small zippered case that carries a metal fork, knife and spoon, two chopsticks and two metal straws. He carries it everywhere.
"I was tired of paper and the one-time use wrapped chopsticks that came from China," he said. "A lot of people want to be good environmental stewards, but society says no."
7. A recycling pioneer
Davis found his Conservation Nebraska job online. "I had a job I wasn't happy with, and this seemed too good to be true," he said. "It's been a great opportunity. I love to do community organizing, and I'm getting to know lots of people."
He graduated from high school in Leigh. He spent five years in Norfolk, where he was happily involved in the art center and the community park project and helped push through the city's skate park. He also has assisted with political campaigns, including the 2016 primary effort for Democrat Bernie Sanders.
Now, he's combining his desire to help people and communities with a bit of politics thrown in.
"My family always recycled. It's a big part of who I am," he said. One of his favorite cartoons as a child was Captain Planet showing teenagers all over the globe working to fight pollution.
In his world "fighting" is not too harsh a word. Davis said many rural people still burn their trash because they have no alternatives. Elsewhere, he said, landfills are filling up, and there are no other options. Better ways must be found, he added, but he has hope.
"Kids today are so much more aware of everything, thanks to the internet. All I had when I was little was the World Book Encyclopedia," he said.
This article was originally published by MARY JANE SKALA, kearneyhub.com