Ripping open wrapping paper is unquestionably one of the great joys of the Christmas period, but is it worth the waste it causes? Products like sticky tape, foil, plastic, dye, and glitter can be unrecyclable – meaning that plenty of Christmas packaging still goes straight in the bin.
Robert Lockyer, CEO of Delta Global, believes the days of wrapping paper could soon be behind us as consumers and businesses around the world make more of an effort to end unnecessary waste.
Why is wrapping paper such an important part of our gift-buying at Christmas?
Many of us would agree that there's nothing like the thrill and mystery of getting a perfectly wrapped present ready for you to rip open and discover what's inside.
"Gift-giving is associated with joyous occasions and it's that built-up feeling of excitement that means the 'unboxing or opening' element which wrapping paper creates is the most important part of the experience," said Lockyer.
Which retail trends are driving a sustainable shift in attitudes towards festive paper and plastics?
"Across many industries, we are seeing a trend in the second-hand market," said Lockyer. "Last month, Selfridges partnered with Vestiaire Collective to open a permanent in-store space dedicated to pre-loved luxury fashion where you can pick up designer items at half the price.
"I predict a surge in second-hand offerings for consumers hoping to go more sustainable during the festive season. With increasing amounts of shoppers wanting different themed decorations on an annual basis, I envisage swap or spend schemes for second-hand Christmas decorations in-store and online.
"As it has in the fashion industry, this will encourage the production of more high-quality items which will last longer and be used time and time again in multiple households."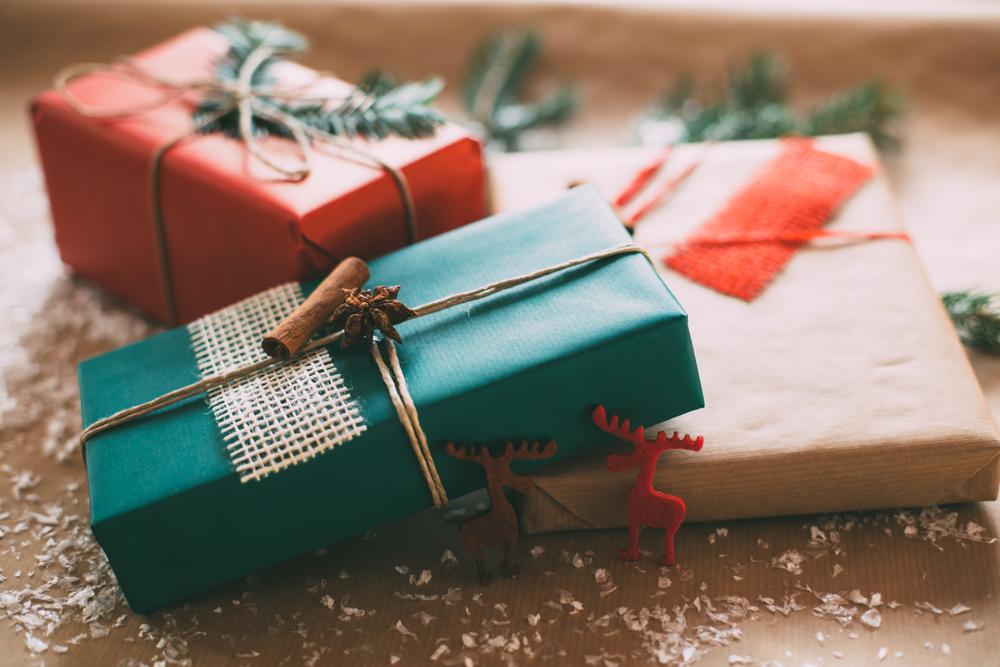 So, what is the environmental effect of wrapping paper waste?
Most wrapping papers are lined with plastic. Delta Global argues that decorative papers including microplastics like glitter can end up in our oceans, endangering marine life. The company also says that the chemicals in certain inks make them non-recyclable.
Said Lockyer: "Sticky tape and laminated bags and tags also contribute to the tons of unrecyclable materials which pollute our planet every December.
"It's time for an anti-wrapping revolution. While wrapping paper might add to the anticipation and excitement of a gift, brands should consider why the original packaging cannot do this itself."
How should retailers be adapting?
"If your brand is going to the effort of creating a sustainable product and packaging it in a recyclable or re-useable box or bag, don't devalue that effort by leaving customers feeling the need to wrap it all up," said Lockyer.
He suggested adding simple touches that make your gift stay in the hands and homes of the receiver for longer.
An artistically designed re-usable box, beautifully accessorized with a paper ribbon or 100% cotton handle can help your gift stand out, as could a cardboard gift tag with a personal message that transforms into a sustainable bauble or a plant a tree programme.
"The right packaging can guarantee your product is the first thing picked off the shelf and the most talked-about item under the tree. It will ultimately do its job in removing unnecessary unrecyclable gift wrap which clogs our landfills at Christmas."
What are the benefits to saying no to using wrapping paper?
"There will be nothing to discard, no last-minute wrapping panic, no extra cost and no guilt that you are contributing to overfilled bins and damage to the environment," said Lockyer.
"People should also think of further uses of this packaging, for example it could make the perfect storage décor for your dressing table, you could re-gift your box for a friend's birthday or recycle a cotton handle to use for hanging your baubles with.
"It's all about offering consumers a solution – led by environment, ease, and experience."
This article was originally published on packagingeurope.com