Make no mistake, 'tis the season to be jolly. Christmas is about decking our 'halls;' giving our loved ones fabulous, thoughtful gifts; and eating, drinking and being… merry. The good news is all this merry-making doesn't have to be a burden on the planet. With a little effort and imagination, each and every one of us can reduce the environmental impact of the holiday season.
The trick is to start small – commit to bringing cloth bags to the store with you every time you shop, commit to recycling properly (the bins are right outside your front door), commit to sending e-cards and commit to using the Christmas wrap you saved from last year, or wrapping your gifts in cloth or brown paper. But don't get me wrong, your green Christmas endeavours don't end there. There's a lot more you can do without being accused of turning into a Scrooge.
Rethink your gifting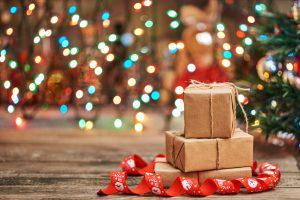 First off, buy less. Find a way to cut back on the number of gifts you give. How about agreeing with other adults in your family and immediate circle of friends that this year, it's gifts for kids only. And while you're at it agree on a spending limit, this will help everyone from feeling they have to max out their credit cards (again). Remember too, the best gifts are thoughtful ones. Why not bake cookies for your neighbours this year and, if you've got enough hours to fill, make personalised books for the kids in your life. Secondly, buy smart. Where you can, choose eco-friendly gifts made from recycled or sustainable sources, and make a point of giving battery-free gifts. Even rechargeable batteries find their way into the waste stream eventually, and there are plenty of great gifts, even naturally powered toys, that you can choose instead.
Buying local is another eco-smart. Many of the things you find in malls come from overseas, and the impact of their transportation contributes to greenhouse emissions and global warming. So, make the effort to hunt down Christmas gifts at local boutiques and craft fairs. Don't forget to shop the Discovery Bay Sunday Market in DB Plaza on December 8 for last-minute stocking fillers. Remember too that re-gifting is kosher. If you receive something you really don't need, it makes sense to pass it on to someone who can use and enjoy it.
Incidentally, there's nothing forcing you to give an actual parcelled up gift – you can gift an experience instead. The idea is that by giving someone an experience, anything from cookery lessons to a piece of rainforest to protect, you are giving them something memorable and/ or useful that they can enjoy for years to come. So, let's say you're stuck on what to get your helper this Christmas. Don't buy her yet another scented (soy) candle, sign her up for something empowering instead, like a finance workshop at Enrich HK. This gift will give her the tools to save, budget and plan for a financially secure future – it's the gift that keeps on giving.
What's key with experience gifting is that you're not just giving people random stuff that they don't need, that in all likelihood they don't want, and that, given the size of most DB apartments, they'll be hard pushed to find room for. Most of us are already drowning in possessions – toys, clothes, gadgets – why fan the materialistic flames, why increase one another's carbon footprint?
Reduce the bling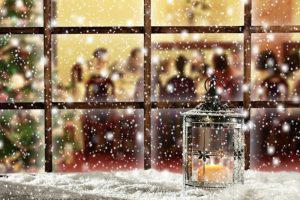 Without doubt, there's something about an earth-friendly Christmas that harks back to a bygone era. It's time to limit the excess, reduce the bling and create some family traditions that don't revolve around the mall.
So, if you don't already own one, get hold of a sizeable 'Christmas box' and fill it with good-quality, eco-friendly decorations that you can bring out year after year. Your aim is to decorate your home with products that are fairly traded and ethically sourced, or get creative and make your own.
I've read that Christmas tree lights left on for 10 hours a day over the 12 days of Christmas produce enough CO2 to inflate 12 balloons, so turn them off when they're not needed. To be more environmentally friendly, try switching to either LED lights, choosing lights that are powered by rechargeable batteries, or installing an energy-saving bulb to offset the energy usage. And while you're at it, rethink (plastic) tinsel, it may transport you back to childhood but it's tacky, and landfills are loaded with it.
And so, to the tree, the traditional Christmas centrepiece no home can be without. Is artificial the only way to go? Not necessarily. Although, fake trees last for longer, most are made from nonrecyclable plastic, and have likely been shipped great distances. Real trees are the more earth-friendly choice, as long as you consider where and how they've been grown, and get one from a sustainable source.
And, did you know there is a service in place in DB to remove Christmas trees and give them a new lease of life? Starting December 26, you can arrange for Winson Cleaning Services to have your tree collected for a small fee. City Management will then have the branches cut off, and have the trunks either recycled into decorative items (like the wooden stools already appearing at DB bus stops) or processed into wood chips.
Of course, if you want to go all out green this Christmas, you could forgo your turkey (and all the trimmings) and donate the money you've saved to charity. But here's a better idea. Buy six cases of Prosecco instead of 10, and donate that saving instead. After all, 'tis the season to be jolly.
This story was originally published on arounddb.com