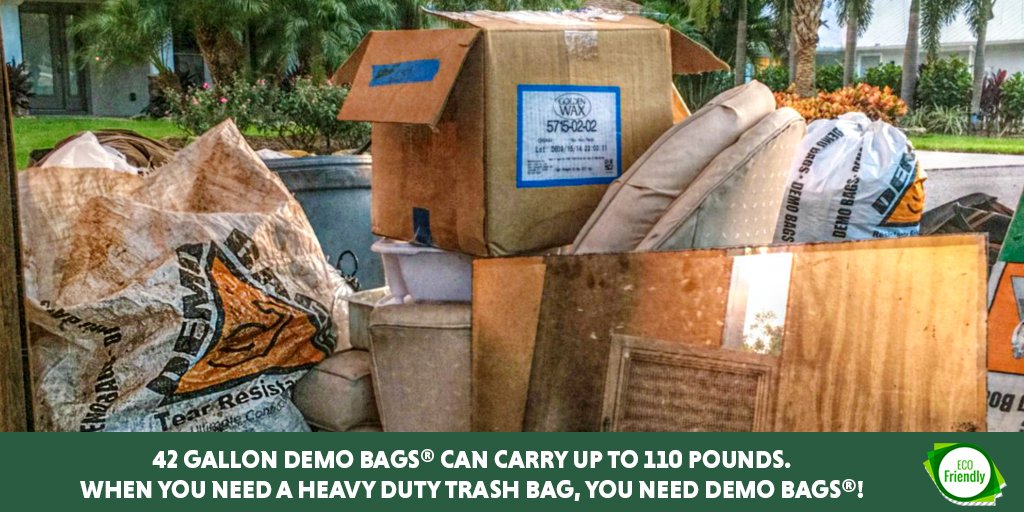 They don't call the Demo Bags® the best and cheap demolition bags for nothing.
Fact:
Demo Bags® are the strongest and most durable
woven contractor bags
in the market. 
Imagine being able to get a
junk removal bag
that can be reused multiple times even while hauling heavy-duty items. You will be able to save extra bags, the environment, and your money. That is what you get with these bags. Because these
trash bags
have been tested for several years and are made up of interwoven polypropylene. They are rated at 7 mil strength and tested at 8 mil – the highest for any
trash bag
.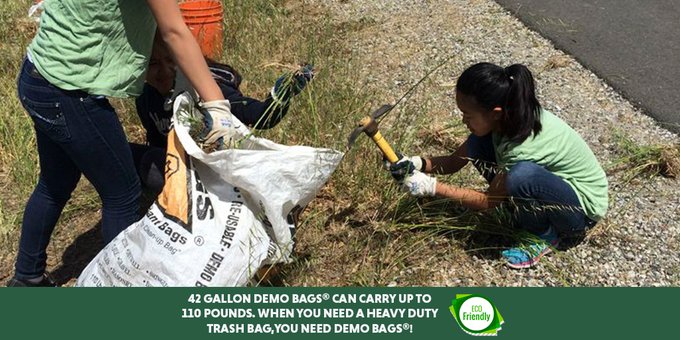 There are several ways in which these bags are different from the competition. 
Tear Resistant:

Think about it… did you ever purchase a

contractor bag

that does not tear? Probably not! That's because most bags are around measured at 3 mil, which is like half the strength of Demo Bags®. You can use it in rough conditions without worrying about it tearing or getting ripped open.

Able to Drag 75':

Whether you have

construction debris

or

wooden rubbish

or

other demolition material

, you can drag these bags upto 75' and can still reuse them. In fact, you can use them 4-5 times easily.

No Need to Use Double Bags at Once:

There are many people who double up bags to make them stronger. However, with Demo Bags®, you do not need two bags for one task. It's strong enough to handle any type of junk (except hazardous), saving you money and

extra bags

. 

Fully Recyclable:

Anyone who has used Demo Bags® will tell you that it is the real thing. It serves the users with amazing strength and durability and comes at affordable prices. They are even made up of 100% recyclable plastic. That means plastic that does not harm the environment is used in the manufacturing of the Demo Bags®.  In short, these bags protect the environment as no other bags do.
So, why settle for a mediocre bag when you have the
best hauling and junk disposal bags
? Don't miss out on this opportunity. Get your Demo Bags® today.