Junk removal from residential and commercial places is an essential part of having a clean and healthy life. There are many different types of junk that people want to get rid of and there are plenty of ways to remove it. The most common being hiring a junk removal service provider that would not only do the heavy lifting but would also appropriately dispose of the material. Some people try to donate it to charity while others sell them on Craigslist. Either way, if the junk or debris is heavy, households have to personally do the cleaning and move it around and that can be quite a challenge especially when you're without a helper.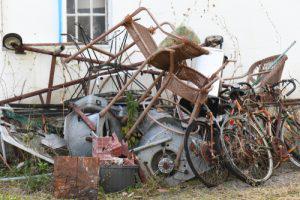 Can Junk Be Recycled?
Of course, junk can absolutely be recycled. In fact, many junk items must be recycled for the safety of the environment. So, what kinds of junk can be recycled? Let us learn about the different types of junk that can be recycled.
E-waste: Electronic waste such as monitors, laptops, keyboards can be donated or sold to relevant organizations to be recycled. This only protects the environment but also keeps your house clean and tidy.
Furniture: Although furniture can be easily recycled, unfortunately, not many people get it recycled. Instead, it is simply junked without a proper recycling procedure.
Papers and plastic equipment: Papers and plastic equipment are the most recyclable products out there.
How to Get Rid of Junk for Free?
Recycle your electronics at big-name stores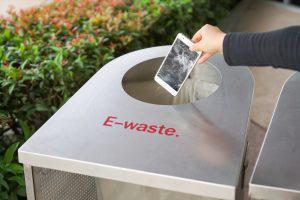 Recycling is a great way to conserve the environment. There are many big-name stores that take back electronics waste for recycling purposes, and you can simply donate it to these companies if you want to get rid of it without making any money on it. Why donate? Because these electronics conserve our resources and reduce pollution from the environment. Many companies such as HP, Xerox, Staples, Sprint provide various recycling options to their customers.
But, if you choose to donate or have the waste recycled, then you would need a service to help you with the disposal, loading, and unloading and that is where Haultail®  can play a role.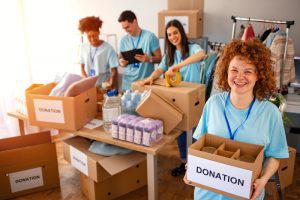 Do you have junk that you think would help the needy if you disposed it of? If yes, then there are many options across the country that you can donate to. You don't need to throw it away. So whether it is furniture, e-waste, mattresses, and television, etc. you can give it away to organizations that help in the upliftment of the community.
There are organizations catering to different types of needs. For example, if you have toys and want them to be delivered to an orphanage, you can get it done easily. If you have unwanted furniture, you can donate it to community colleges or old-age homes.
How would you do the delivery in such cases? You simply download our Haultail® app and create a job that would provide you with junk removal and disposal services as needed.
Donate it to local recycling councils If you are searching for free junk removal near me, then there are many city-based recycling councils that you can donate to. However, before you donate, here is a list of things you need to consider below:
Check each item: You would not want to donate stuff that is unusable, right? So, it is necessary that every item is thoroughly checked before you hand it over to a junk removal service provider.
Choose an ideal salary: Different organizations take different products. There are charities that take books, and there are charities that only take clothes, so you would first identify an appropriate organization for your waste items. This would ensure that the junk is reached to relevant people.
Once the above steps are taken, it is about using the Haultail® delivery service
to get the
junk
donated with minimum
pickup and delivery charges
.
Can You Get Junk Removed for Free?
Well, you can definitely get a junk removal service but not for free, unfortunately, because in order to dispose of the unwanted items from your house, you may need some help, especially if the items are large and heavy. And, that comes at a cost. So when you choose Haultail® junk removal services, you can be sure of a simple process and high-quality service at reasonable rates.
Haultail® Junk Removal FAQs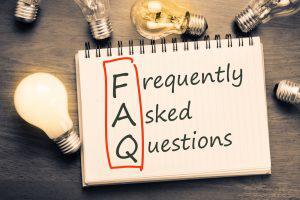 Does Haultail® have a specific time for Junk Removal?
No, there is no specific time for Junk Removal at Haultail®. We are providing our service 7 days a week so when you choose the junk to be disposed of, before typing free junk removal near me on Google, just log on to the Haultail® junk removal app and create a job. And it shall be done, however, at a nominal charge because no service is free of cost.
Will Haultail® do the loading and unloading?
Of course, our drivers will take care of that. If the items that you want to junk are heavy, then we even provide a helper to assist the driver.
Does Haultail® use only trucks to junk the unwanted items?
Absolutely not! Haultail® has a fleet of vehicles to cater to different types and sizes of disposable items. From scooters to mopeds to trucks, we have all sized vehicles to help our customers.
Once booked, can I change the schedule and location of the delivery?
Of course, although some additional fees may be applicable for the same. You can definitely reschedule the entire junk removal process or even change the delivery address at any time.
While you are still deciding whether to contact Haultail®, others are already getting the BEST junk removal service. So, don't miss a chance, take your phone and call us right now at (800) 615-1150 if you're looking for junk removal.
Do not forget to stay tuned with us on our social media profiles. We offer special Haultail® promo codes and discounts on a regular basis for all our users. Hurry up to experience Haultail®.
Follow us on – Instagram | Twitter | Facebook!