Deloitte has calculated the annual cost of marine plastic pollution to be $6-19 billion a year to key economic sectors for coastal communities. One of the most innovative solutions to tackling the problem of plastic in the world's oceans has been The Ocean Cleanup Project.
The Ocean Cleanup first developed a passive cleanup method, which uses the natural oceanic forces to rapidly and cost-effectively clean up the plastic already in the oceans. With a full fleet of cleanup systems in the Great Pacific Garbage Patch, they aim to clean up 50% of its plastic every five years.
It has now also developed the first scalable solution to efficiently intercept plastic in rivers before it reaches the oceans. By placing Interceptors in 1000 strategic locations in rivers around the world, we aim to halt 80% of plastic from entering the oceans in five years' time.
I caught up with CMO and Head of Partnerships, Dan Leahy to find out more on their projects and how they are looking to partner with innovative brands.
Afdhel Aziz: Dan, welcome. Please tell us how you articulate the purpose of The Ocean Cleanup Project?
Dan Leahy: The Ocean Cleanup is a non-profit organization developing advanced technologies to rid the oceans of plastic.
We, at The Ocean Cleanup, aim to fulfil our mission in two ways: Firstly, by stopping plastic flowing from rivers into the world's oceans. And secondly, by cleaning up the legacy plastic that presently exists in the oceans.
Our river solution is called the Interceptor – a solar powered, autonomous device that can remove between 50,000kgs up to 100,000kgs of waste from a river each day. Our ambition is to tackle the top 1000 most polluting rivers in the world over the next five years. These rivers represent 80% of the plastic entering the world's oceans.
On the ocean side, we recently concluded the first mission with our ocean technology, following the deployment of System 001 and System 001/B in the Great Pacific Garbage Patch -the world's largest accumulation of ocean plastic. We have confirmed our key concept by having our system independently concentrate plastic using the natural forces of the ocean. We are now further developing the design to be full-scale and fully operational, which will be incorporated for System 002. This system is expected to be the blueprint for scaleup to a fleet of systems in the Great Pacific Garbage Patch – eventually moving to the other four ocean garbage patches – and we calculate these systems will half the amount of plastic floating in the patch every five years.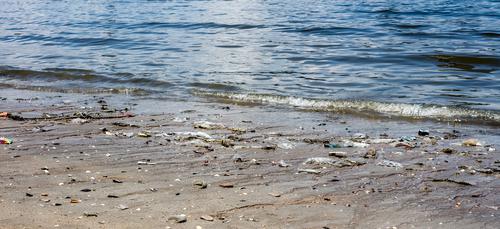 Aziz: What is the size and scale of the problem you are tackling? How do you see the twin goals of collecting existing plastic and stopping the flow of new plastic from rivers into the oceans by means of the Interceptor?
Leahy: Marine plastic pollution costs the world economy, at minimum, USD 6 billion per year. The higher end estimate is USD 18 billion per year, you can see these figures here:
This pollution impacts fisheries, coastlines, tourism, and marine life. Its eventual decomposition into microplastics means it can more easily enter the food chain and could eventually be consumed by humans.
The scale of the of the problem is enormous – and increasing. There are currently almost 100 million kgs of plastic in the Great Pacific Garbage Patch alone – it covers an areas three times the size of continental France. Between 0.8 and 2.7 million tonnes of plastic enter the oceans from rivers every year.
Therefore, we need to both 'close the tap' of plastic flowing from rivers into oceans and at the same time remove the legacy plastic that presently exists in our oceans. Only in combination of efforts on both sides of the equation, will be able to achieve our goal of clean oceans.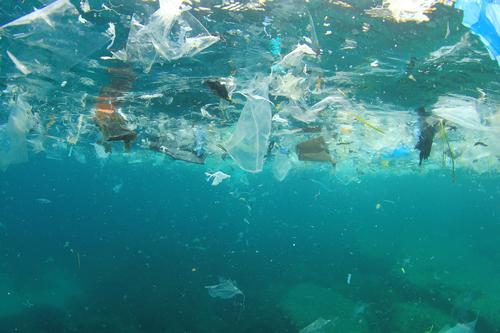 Aziz: Thank you for sharing that. Who are some of your existing brand partners and how have you partnered with them?
Leahy: We are very fortunate that the scale of our mission – and the belief that it is achievable – has mobilized support from companies and individuals from all over the world.
Some examples of great partnerships would be with Maersk – who have a/o provided shipping and logistic support for our operations (and their iconic blue vessels in some of the most stunning imagery of our ocean campaigns); Microsoft in the development of our AI technology and data storage development; Deloitte across a range of critical consultancy tasks; and both law firms De Brauw (NL) and Latham & Watkins (US) for their legal expertise and helping us break new ground from a legal perspective as our unique mission has unfolded.
As we advance to a development and scale deployment organization, we see a significant opportunity for prominent global consumer brands to play a role as partners to help enable our mission.
Aziz: What kinds of other brands would you be open to working with? What can brands do to help support your work?
Leahy: We are focused on positive scale partnerships to solve the issue of ocean plastic pollution. We look for partner brands that want to make a credible and scale impact in solving the issue.
There are many consumer brands out there who in some way are involved in the issue of ocean plastic pollution. We are happy to partner with them in our mission when we can agree on a credible goal in reducing the level of plastic pollution together. As we base everything we do in science and data, it allows us to base our partnership discussions on the measurable impact that a collaboration can achieve.
Within our rivers ambition, we plan to tackle the 1000 most polluting rivers through partnerships with global brands and corporations, who can help in two ways – firstly by simply providing financial donations to help us scale. As a not-for-profit (The Ocean Cleanup has formal status as a 'stichting' in the Netherlands, and as a 501(c)(3) organization in the USA), we are dependent on receiving donations to manufacture Interceptors and to pay for our activities. Secondly, we want to use the existing global business operations of these companies as a catalyst to deploy our systems around the world. Our operations will eventually span 76 countries – and we don't want to build a scale organization, rather we feel we can partner with companies who can affect key aspects of systems deployment for us.
Aziz: I love the idea you mentioned about tackling this more like The Olympics or Champions League – could you elaborate more on that?
Leahy: Beyond being able to deploy technologies that will solve the issue of ocean plastic pollution, The Ocean Cleanup is also a compelling, engaging, and unfolding global story.
By offering brands a real and impactful role in our story and mission, we feel we have a currency we can monetize via creating powerful partnerships to help us advance to our end goal.
A key component of our partnerships are the entitlements that come with being a partner that creates impact in our mission. Like other 'brand' platforms such as The Olympics, our partners receive a broad range of entitlements that they can activate against a range of target groups including consumers, trade partners, within government and corporate affairs, and for internal engagement.
Therefore, having a partnership role within our mission offers brands an engaging story with a measurable impact on ocean plastic pollution that they can communicate and activate against these stakeholder groups.
Aziz: Awesome. Finally, what does the future hold for The Ocean Cleanup?
In the short term, we are making a shift to being a development and scale deployment organization. We are continuing to develop a full scale, fully operational ocean system design, and have begun to deploy the first river Interceptors as we tackle the top 1000 most polluting rivers in the world.
In the long term? We are an organization with a defined project, so, ultimately, we want to achieve our mission and put ourselves out of business. Ideally in achieving our mission we will leave a lasting legacy to inspire others to think big and take positive action to solve big problems.
This article was originally published by Afdhel Aziz, forbes.com