Hurricane Humberto got stronger on Wednesday morning as it prepared to make its closest pass to Bermuda later today.
But Humberto is not the only storm being tracked on Wednesday. Now there's Tropical Storm Jerry farther out in the Atlantic.
But first Humberto. The Category 3 hurricane is forecast to move uncomfortably close to the island tonight, and a hurricane warning remains in effect there.
Rain bands were beginning to move over the island on Wednesday morning.
Humberto's eye will pass just to the northwest of Bermuda tonight, according to the National Hurricane Center.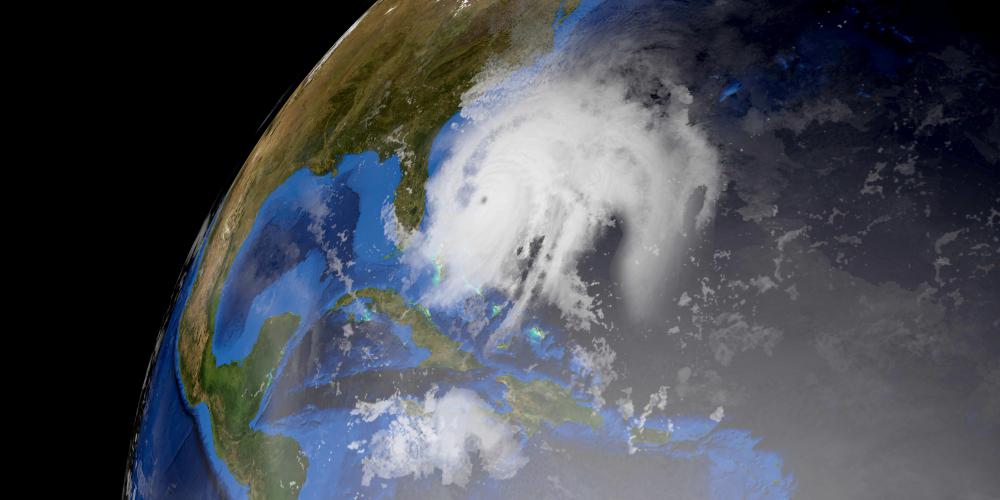 But Humberto is a large hurricane and growing larger, and the island is expected to be buffeted with hurricane-force winds and heavy rain as it passes.
As of 10 a.m. CDT Wednesday, Hurricane Humberto was located about 195 miles west of Bermuda and was moving east-northeast at 16 mph.
Humberto's winds increased to 120 mph winds with higher gusts. The hurricane center said some fluctuations in strength — both up and down — are anticipated but that it should be a strong hurricane through Thursday.
A weakening trend is expected to begin later on Thursday.
The hurricane center said hurricane force winds now reach 105 miles from the center, and tropical storm force winds 195 miles outward.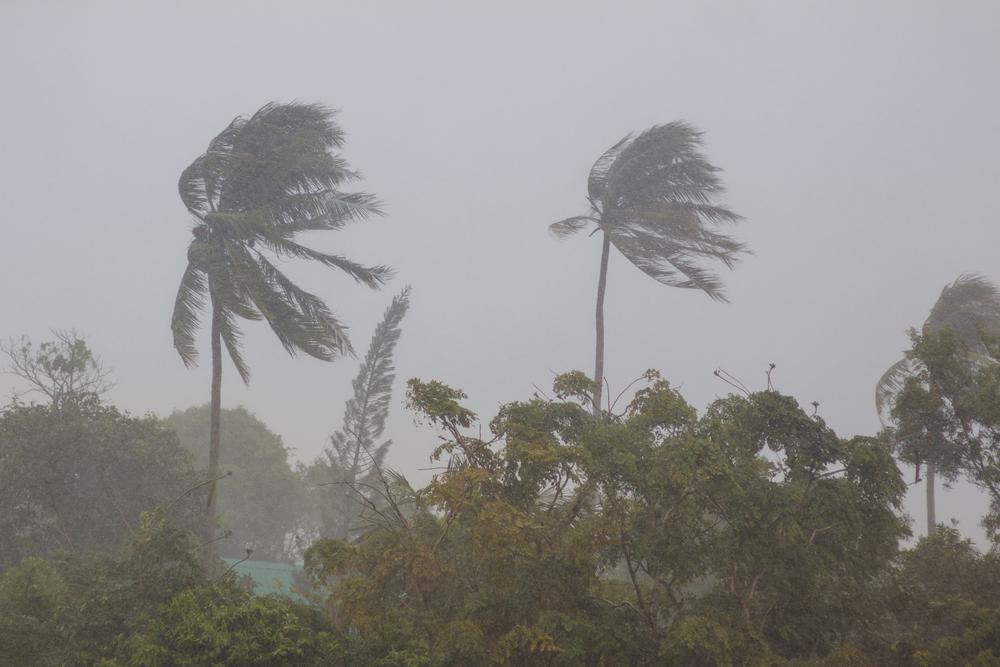 Hurricane conditions are expected to begin on Bermuda tonight and continue through Thursday morning.
Two to 4 inches of rain will be possible on Bermuda from Humberto, with isolated areas getting up to 6 inches.
Humberto is also churning up large waves that could cause coastal flooding.
One to 3 feet of storm surge will also be possible along the coast, the hurricane center said.
That's Humberto. Now there's also Jerry.
TROPICAL STORM JERRY FORMS
Jerry became 2019's 10th named storm earlier Wednesday morning and is forecast to become a hurricane as soon as Thursday night.
Jerry has gotten stronger as of Wednesday morning.
As of 10 a.m. CDT Wednesday, Tropical Storm Jerry was located about 855 miles east of the Leeward Islands and was moving west-northwest at 14 mph.
Because there are no watches or warnings up for Jerry, the next update likely won't be until 4 p.m. CDT. The hurricane center said watches could be issued later this afternoon or tonight for portions of the northern Leeward Islands.
Jerry's winds rose to 50 mph. Strengthening is forecast, and Jerry could become a hurricane by Thursday night.
The hurricane center said Jerry could be nearing the Leeward Islands by that time.
The hurricane center said it is too soon to determine if there will be any direct impacts in the islands but that residents should be prepared for a hurricane just in case.
It's also too soon to say if Jerry will be a concern for the storm-weary Bahamas or the United States.
MORE TROPICAL WAVES TO WATCH, AND IMELDA
The tropical Atlantic continued to keep forecasters busy on Wednesday.
In addition to Humberto and Jerry there's also Tropical Depression Imelda, which made landfall in Texas on Tuesday.
The hurricane center is no longer issuing advisories on Imelda, which has moved inland, but it poses a significant flood risk for parts of Texas and Louisiana. Up to a foot of rain will be possible over the next day or two there.
There are also two tropical waves being monitored for development.
The first is expected to move off the coast of Africa on Thursday and head to the west at 10-15 mph.
It has a 10 percent chance of becoming a tropical depression over the next five days. That's down from 20 percent earlier this morning.
And another area of low pressure is now forecast to develop this weekend east of the Windward Islands.
The hurricane center said some gradual development will be possible during the next few days as it moves over the islands and into the eastern Caribbean.
It now has a 30 percent chance of becoming a tropical depression over five days. That's up from 20 percent earlier today.
The Atlantic hurricane season ends Nov. 30.
Original story from al