The warm sun may be part of what drives you outdoors to enjoy the summer, but it can also exacerbate air pollution, particularly from ozone.
That's why walking outside or trying to jog on some particularly hot days can make it feel like you're trying to breath through a pillow. It's also why you might see alerts about air quality, with advice for certain people (and sometimes everyone) to reduce outdoor activity and stay inside.
Actions taken to reduce pollution levels since 1970 have had a tremendous effect, but those trends towards improvement have slowed in recent years, according to Kevin Cromar, Ph.D., director of the Air Quality Program and clinical associate professor at the New York University Marron Institute of Urban Management.
The number of unhealthy air days rose almost 14 percent between 2017 and 2018 in 35 major cities across the U.S., according to data from the Environmental Protection Agency (EPA).
To better understand what people should do on these days and why we may see more of them, CR consulted a number of air pollution experts. Here's what you should know about summer air pollution—and how to protect yourself.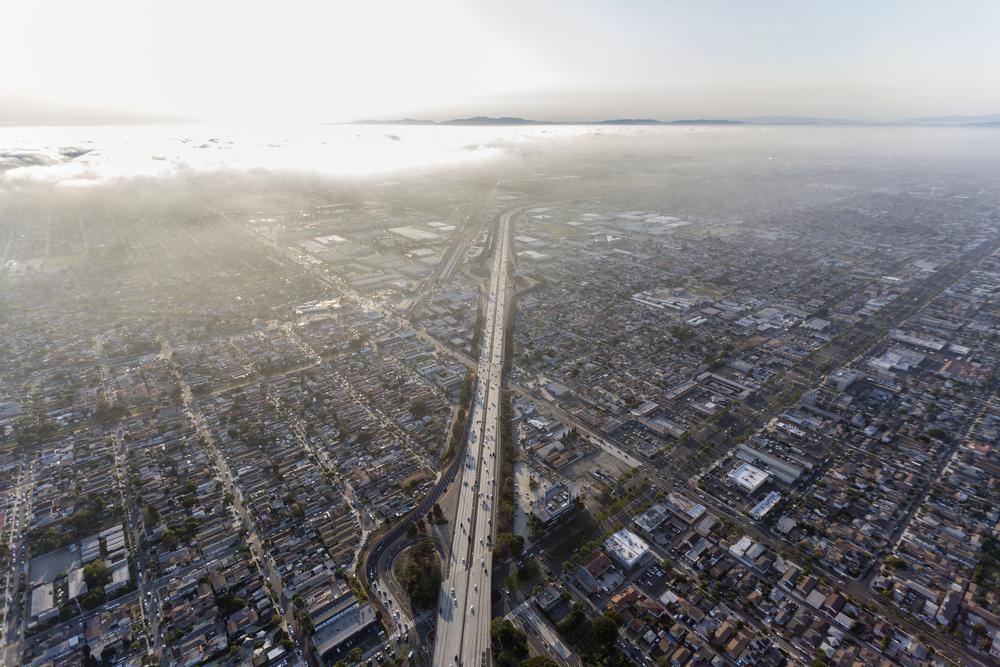 Understanding Air Pollution and Health
Air pollution has serious health effects on both the lungs and the cardiovascular system.
Current air pollution levels in the U.S., which are much better than they were before the passage of the Clean Air Act of 1970, are still responsible for more than 88,000 deaths a year, according to Robert Brook, M.D., a professor of medicine at the University of Michigan who studies air pollution and health. Some studies even put that number at over 100,000.
Certain groups—pregnant women, children, and people with heart and lung conditions, for example—may be particularly vulnerable to experiencing the ill effects of polluted air.
A recent study by researchers at the National Institutes of Health found that when pregnant women were exposed to high levels of pollution in the week before delivery, babies were significantly more likely to be admitted to the NICU. And in a new study published in the journal Proceedings of the National Academy of Sciences, the authors calculated that reducing nitrogen dioxide pollutant levels by 30 percent would have lowered asthma rates for kids in Southern California by 27.6 percent.
What's Unique About Summer Air?
There are a number of different types of air pollutants, but experts typically list two major categories: particulate pollution and ozone.
Particulate pollution, which is made up of inhalable microscopic particles emitted from a variety of sources, can peak at any time of year, depending on weather conditions and how people use energy. On the West Coast of the U.S., these levels can spike over the summer because of wildfires, according to John Balmes, M.D., a professor of medicine at the University of California, San Francisco, and a voluntary medical spokesperson for the American Lung Association (ALA).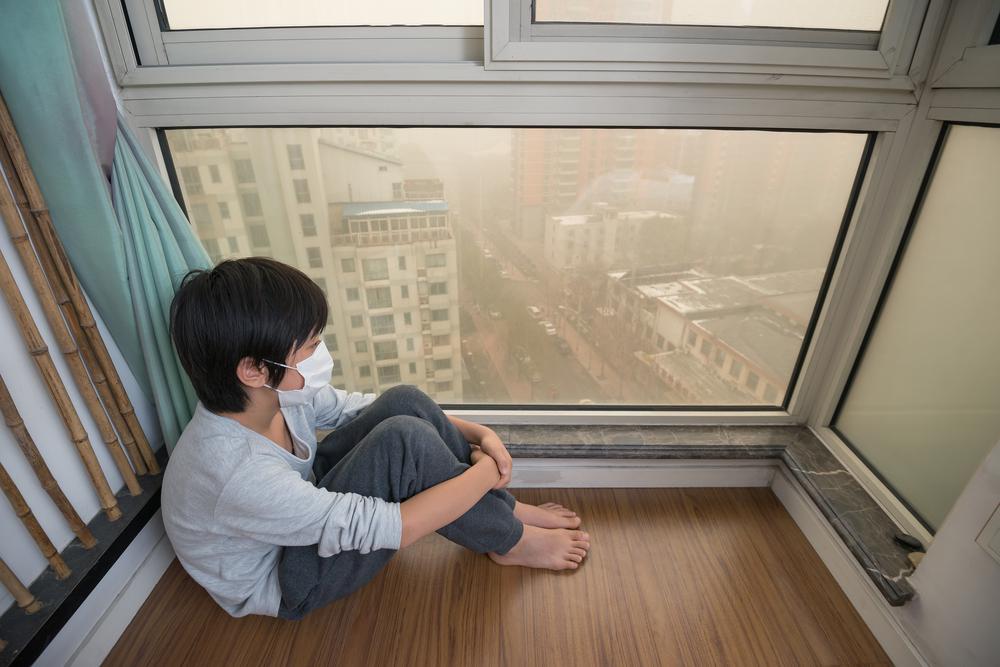 But ozone levels always spike during the summer. That's because ozone is what's called a "secondarily generated pollutant," according to Brook. When sunlight hits certain pollutants—including those emitted by power plants, industrial boilers, air conditioners, and perhaps most importantly, cars—it creates ozone.
Those pollutants are emitted as people try to stay cool and drive to work, and then they're cooked, creating ozone levels that rise throughout the day, peaking at some point in the afternoon and starting to fall again after the sun goes down, according to Balmes. Long sunny days will have more ozone.
Ozone and particulate pollution are linked to both cardiovascular illness and respiratory problems. Particulate pollution is more directly linked to events like heart attacks, according to Brook, while there's more evidence that ozone affects lung diseases like asthma and chronic obstructive pulmonary disease (COPD)—which might help explain why breathing problems are often exacerbated on hot summer days.
Is Air Pollution Getting Worse?
From 2015 to 2017, many cities had more particulate pollution and ozone than they did from 2014 to 2016, according to the most recent State of the Air report by the American Lung Association. That's evidence that pollution could be starting to tick back up from record lows, and experts say that both climate-related and political factors could put our improved air quality in jeopardy.
Present-day levels of air pollution in the U.S. are half of what they were in the 1970s, according to Brook, due to stricter regulations on air pollution. Yet we still have more than twice as many deaths from air pollution (PDF) as we do from traffic accidents.
"That's why it's really important that we don't allow any weakening of air quality [standards]," he says. "We've made such headway."
Yet in the past decade, improvements in particulate pollution levels slowed, according to Cromar, and there was little to no change with regard to ozone.
Stricter fuel standards and a large transition away from coal for energy helped us get to where we are now, according to Cromar. But further improvement in particulate pollution levels will require even stricter regulations, he says, and reducing ozone levels will require coordinated effort from local, regional, and federal government.
The plan to roll back fuel efficiency standards set by the EPA and the National Highway Traffic Safety Administration (NHTSA) is "going to result in more emissions from vehicles, which is going to result in more ozone formation," Cromar says.
Plus, he says, a lot of big cities that already have high ozone levels have growing populations, which means a larger number of people will be exposed to ozone—and contribute to its formation.
At the same time, climate change will lead to more warm sunny days and more air conditioner use, according to Balmes, which will both lead to more ozone, he says. Warming climate is also expected to worsen wildfires, he says, creating more fine particulate pollutants.
What to Do When the Air Quality Is Poor
Certain steps can help you reduce your exposure to air pollution, which is particularly important on what are often referred to as air quality action days (different health departments use different names). You can always check your local air quality on the EPA's AirNow website, and your local government may have additional resources or alerts for particular days
Check the forecast. The AirNow site often provides recommendations for days with high pollution. When ozone levels are high, they'll say that children and people with lung disease should avoid prolonged exertion outdoors. If particulate pollution is high, they may advise people with cardiovascular conditions to reduce outdoor exposure. Sometimes it gets bad enough that they'll recommend everyone avoid extended exertion outdoors.
Don't skip exercise, but try to do it in the morning if ozone levels are high. For a healthy person, the benefits of exercise generally outweigh the risks of air pollution, according to Brook. "But it's silly to exercise in pollutants when you don't have to," he says. Exercise indoors if particulate pollution is high. Since ozone levels fall over the course of the night and don't rise again until the sun has had time to generate them, outdoor exercisers can minimize ozone's effects on the lungs by getting out early, according to Balmes. The American Lung Association (ALA) also recommends staying away from busy streets while exercising, since pollution levels are much higher near traffic.
Don't make the problem worse. Additionally, the ALA says that trying to limit your own production of pollutants can help: Don't smoke indoors, avoid burning wood or trash, carpool or use public transit, and use electric rather than gas-powered appliances when possible.
Filter the air. If you need to spend time outdoors, masks that are specified to filter out PM 2.5 pollutants are effective when particulate pollution is high, according to Balmes. Indoors, there's growing evidence that air purifiers may help lessen the effects of air pollution, according to Balmes. In one recent trial, Brook and colleagues found that using an indoor air purifier with a HEPA filter was associated with a blood pressure reduction roughly equal to switching from a high-salt to a low-salt diet. Consumer Reports tests how well portable air purifiers clean dust, smoke, and pollen from the air; you can check our ratings here.
Listen to your lungs. It's helpful to check out the daily levels of air pollution, but you should also trust your own feelings of discomfort, says Cromar, since everyone reacts slightly differently. When the air is starting to make you feel bad, that's a sign you should avoid strenuous outdoor activity, he says.
Original story is credited to Kevin Loria on YAHOO NEWS