Librarians. Airplane mechanics. Radiologists. Letter carriers. Musicians. Hotel workers. Glaziers. Actors. House painters. Labor unions represent individuals in these professions and others, well beyond the more commonly known unionized jobs such as teachers, truck drivers and steelworkers.
Monday, Sept. 2, is their day to celebrate their union affiliation. Historians disagree about whether a carpenter or a machinist first proposed a holiday for workers, but the first Labor Day was celebrated on Sept. 5, 1882 — a Tuesday — in New York City. Following a period of several years where several individual states implemented the commemoration, in 1894, President Grover Cleveland signed the law that designated the first Monday in September as the annual federal holiday.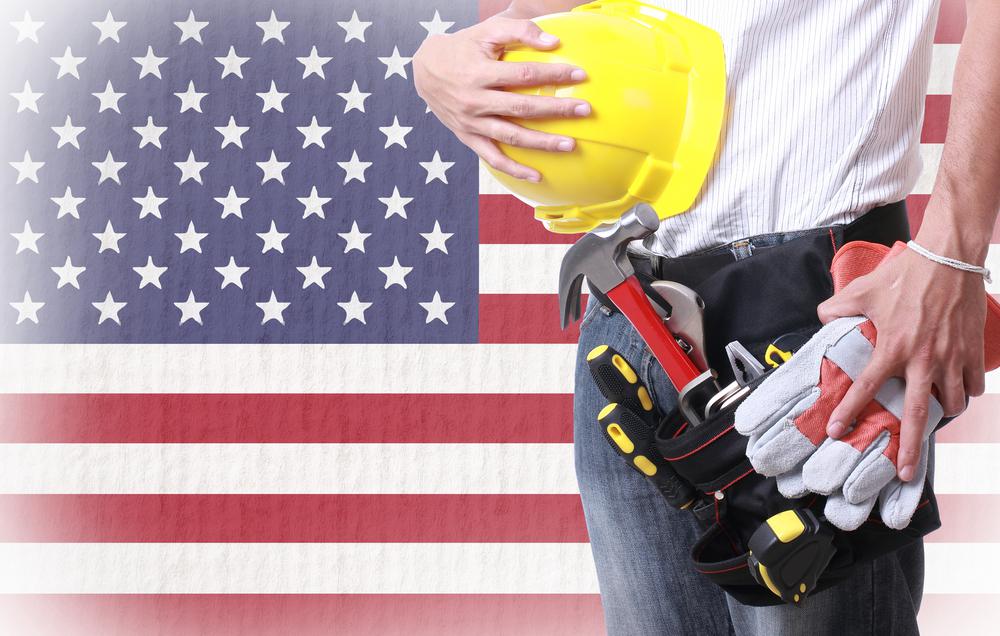 Also on Forbes:
In my family, we were thankful for the International Brotherhood of Teamsters. My dad's wages allowed him to buy our three-bedroom house, splurge on a 1966 Candy Apple Red Mustang and pay to send me to college. He was a longtime union shop steward, and I remember reading his copy of the Teamsters' contract, which he kept on our kitchen table. As a journalist, I am a proud member of the United Media Guild Local 36047, part of the Communications Workers of America.
"It gives you a sense of camaraderie, a chance to be with people like you, doing the same jobs and having the same problems — everybody needs something like that."
Even the 170-plus cable car conductors carrying tourists up and down steep hills in San Francisco, where I live, are union members. Roger Marenco, president of the Transport Workers Union Local 250-A in San Francisco, reminds all of us today: "If you like having weekends off, thank the unions for that. If you like working eight hours a day as opposed to 12, 14 or 16, thank the unions for the 40-hour work week. And if you like being paid overtime, unions got you that, too."
'Being in a Union Is Huge'
"To me, being in a union is huge," says Shukimba Carlis, a licensed clinical social worker at Napa State Hospital in Napa, Calif. "If I weren't, I wouldn't know where to go to
have my issues heard." Carlis is a member of Local 2620 of the American Federation of State, County and Municipal Employees (AFSCME).
Local 2620 represents about 5,000 health and social services professionals throughout California, including psychologists, rehabilitation therapists, pharmacists, radiologists and individuals in other health care-related disciplines.
"Being in the union means I am being treated fairly," says Carlis, 45. "We have collective bargaining and we have a contract that states our rights and our recourses, which include filing grievances and negotiating our pay and our retirement benefits."
As a facility chief steward for her hospital, Carlis meets with stewards and business agents from unions representing nurses and other workers, and she meets with management to discuss workers' concerns. She also educates employees who are curious about the role of the union.
"I explain that being in the union brings us together to work for fair wages, better benefits and better staffing levels, which makes the work force stronger. There is power in numbers and in standing up for what you believe."
Secondary Health Insurance From the Union Saved His Life
Gene Marshall, 70, believes he would not be alive to celebrate today if it weren't for health insurance provided by his union, Local 562 of the United Association, which represents plumbers, pipefitters, welders and service techs.
"I've had two kinds of cancer, numerous procedures and surgeries and I take twelve pills a day," says Marshall, who lives in Chesterfield, Mo. "My health insurance through my union pays what Medicare doesn't cover, and after my deductible, I pay nothing. With my medical expenses, without that secondary health insurance, I'd have been dead three years ago."
For 32 years, Marshall was a pipefitter on construction sites and also troubleshooting in service trucks around the state. In 1996, his boss asked him to start teaching computer classes at night. "Four years later, I became a full-time teacher, working with our apprentices on computers, general math and science," Marshall says. He retired in 2014.
While teaching, Marshall joined the St. Louis Teachers Association, and as a retiree, he receives pensions from both unions. That's helpful financially, he says, but Marshall sees another value to union membership. "It gives you a sense of camaraderie, a chance to be with people like you, doing the same jobs and having the same problems — everybody needs something like that," he says.
'Because of My Union, I'll Have Options in Retirement'
In 2018, the union membership rate among wage and salary workers was 10.5% ( some 14.7 million individuals), about half the rate reported in 1983, the first year comparable data was available. That said, The Conversation, an international journalism site, reported last year that interest in joining a union is at a four-decade high.
That doesn't surprise Shannon Koger. "People in unions are the only people with options anymore," she says. "How many people do you know with a pension, an annuity and health benefits? My union provides all that."
Koger, 58, is a wardrobe worker and a member of Local 764 of the Theatrical Wardrobe Union, part of The International Alliance of Theatrical Stage Employees, Moving Picture Technicians, Artists and Allied Crafts of the United States, Its Territories and Canada. (IATSE). She joined the union in 1993 while working in Indianapolis and moved to New York in 1996.
The 1,600 members of Koger's unit work in all aspects of costume and wardrobe work in the New York City area. Because she also sews, sometimes Koger works as a stitcher. She recalls mending feather fans for An American in Paris during the show's run on Broadway. For the past two years, Koger has worked at the live broadcast of the Tony Awards, maintaining costumes and assisting performers with quick changes. On the sets of television shows, she works in the "truck," a wardrobe room on wheels, where she takes inventory, prepares costumes and keeps track of dry cleaning needs.
"Tomorrow I may be working on Law and Order and later in the week I may be backstage at Phantom of the Opera," Koger says. "I have work that I love doing and because of my union, I know that when I'm done, I'll have options in retirement."
Original story from Forbes