With Evanston striving to become a "zero waste" community by 2050, city officials have launched an educational campaign this month to teach residents how to develop mindful recycling habits.
During the month of September, Evanston's "Nope" campaign will teach residents how to avoid mistakenly tossing non-recyclable items in recycling carts, said Alyson Wright, the city's sustainable business fellow.
While residents often have good intentions when they attempt to recycle these items, Wright said the non-recyclable items end up disrupting the sorting process at the materials recovery facility, resulting in less material being recycled.
"Plastic bags are definitely the biggest headache, because they end up clogging up the machines," Wright said. "And when people put material that can be recycled inside the plastic bags, the crews can't open the bags because of safety concerns, so the whole thing ends up getting tossed out."
For residents who wish to recycle their plastic bags, Wright said the city has collection bins at the Civic Center and several community centers, and several local retailers, including Jewel Osco and Target, accept the bags as well.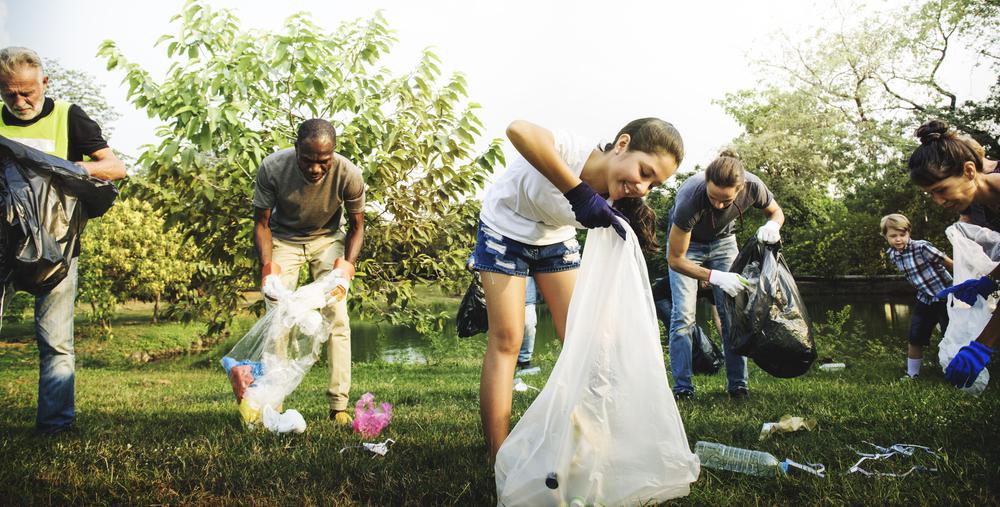 Other common culprits that wreak havoc with recycling efforts are plastic water or beverage bottles that are not entirely empty, Wright said.
"When you visit a materials recovery facility, it's really interesting, because you see them dump everything on a conveyor belt, and when a plastic bottle gets crushed with liquid inside, it ends up going everywhere and ruining all the other materials," she said.
Common items that should not be placed in recycling carts include:
Plastic bags, including garbage bags and grocery bags
Items containing food or liquid
Greasy pizza boxes
Coffee cups
Assembled cardboard boxes
Wires, hangers and hoses
Batteries and electronics
Medical waste, including syringes
Paper towels and food-soiled paper
This month's recycling education campaign is the latest component of Evanston's Climate Action and Resilience Plan (CARP) goal of becoming a zero waste community by 2050, said Kumar Jensen, the city's chief sustainability and resilience officer.
Jensen said reaching the ambitious goal requires a community-wide effort, and "responsible recycling is just one piece of the puzzle."
"We hope to have 50% of residents in the community reaching the zero waste goal by 2025, and right now, we're only at about 23%," Jensen said.
"Our commercial businesses are at 9%, which is very low, but they are all trying, and we're in the process of looking at what kind of changes we can make with our next (waste hauler) contract that will help make difference," he said.
One potential change that could give a boost to the city's green initiatives is giving residents the option of having 32 gallon garbage bin that would feature a lower price for waste pick-up than the current 65 gallon and 95 gallon bins, Jensen said.
In addition to recycling, residents can also reduce waste by composting through the city's seasonal Food and Yard Waste Service, or year-round through Collective Resource, the Evanston's food scrap hauler, he said.
Residents who are interested in learning more about how they can do their part to help the city reach its goal can attend environmental workshops offered during the Evanston Streets Alive! + Green Living Festival 2019, which is slated for 1 to 5 p.m. on Sunday, Sept. 8, on Main Street from Florence to Chicago Avenue, Jensen said.
Original story from Chicago Tribune