It's one of the only incubators focused on solar companies – but Powerhouse is part of a larger movement to nurture new companies in the low-carbon future
It started with a crowdfunding startup, an investment from Prince, and the idea to help new solar companies tackle business challenges that can be hard to overcome on their own.
Now, four years later, the idea has morphed into a group called Powerhouse, and notably, in a world flush with tech startups, it's one of the only incubators out there focused on launching and growing solar companies.
Powerhouse runs an accelerator and an incubator program. An accelerator typically provides a small amount of funding, free or low-cost office space, and networking opportunities with investors and customers for young companies that are still developing their first technology and business plans. Since its launch in 2013, Powerhouse has invested hundreds of thousands of dollars collectively into 15 startups, and this summer plans to welcome another few solar entrepreneurs into the program.
The group's incubator division rents office space to more established solar and energy startups across 15,000 sq ft and three floors in downtown Oakland, California. Sometimes the accelerator entrepreneurs graduate into rent-paying companies in the co-working space. Powerhouse now hosts about 15 companies and about 100 people across both groups.
Its goal is simple. The organization wants to play a unique role in fostering a new wave of tech innovation in the solar market. Many of the Powerhouse companies are using software, data and the web to make selling or designing solar systems cheaper and easier. They rely on the advice and networking opportunities through Powerhouse to raise money, find customers or exit – through an initial public offering or acquisition.
"Powerhouse gave us so much validation and credibility at the beginning, when we didn't have much to show. It was just enough to get people to believe in us," says Elena Lucas, the co-founder and CEO of UtilityAPI, an energy data startup.
An earlier wave of solar startups was dominated by companies experimenting with different materials and designs for solar cells and panels. Many of those materials-focused solar startups failed in getting the desired technical performance despite large investments from the Bay Area's venture capitalists.
As the price of solar panels dropped dramatically in recent years, the new generation of entrepreneurs and startups are chipping away at other stubborn problems, such as shortening the time it takes to get permits or honing the sales pitch to homeowners. It's like when fast internet connections finally got cheap and ubiquitous enough to attract the entrepreneurial-minded to build new websites and services on top of it.
Tough challenges remain for solar startups. Big utilities and power companies, who are potential investors or customers, don't generally have experience working with young, renewable energy companies. Meanwhile, US government funding for energy innovation is minimal, particularly with potential federal budget cuts looming and a lack of clean energy support in the White House.
But as solar energy becomes cheaper, it's attracting public and private investments worldwide, evidenced by the $116bn that flowed into solar projects, companies and technologies in 2016, according to Bloomberg New Energy Finance.
"The ultimate mission of Powerhouse is to make solar energy the most accessible form of energy in the world," says Emily Kirsch, co-founder of Powerhouse.
Sitting on a bean bag in a nook of the seventh floor of Powerhouse's headquarters, Kirsch says that despite the rise and success of Silicon Valley-style tech accelerators such as Y Combinator and Techstars, no one else has tried to do the same targeting only the solar industry: "We're it so far." The group's model is showing some success, at least on a small scale, though it's still early days.
Powerhouse takes a small equity stake in its accelerator companies and makes money if they get acquired or go public. Currently Powerhouse gets the bulk of its investment money from a combination of grants, corporate sponsors, like SolarCity and SunPower, and office space rental fees. It's considering raising money from angel investors so that it could make larger investments and in more companies.
None of the companies in its portfolio has gone public or been bought yet, but some of them have attracted funding since going through the accelerator program and increased the value of the companies in the process. Kirsch says the top startups in the accelerator program have seen their values increase by as many as 40 times.
Four of the startups in its incubator program have been acquired so far, says Kirsch, though the company doesn't take a stake in those. But their exits help to build Powerhouse's reputation among entrepreneurs and investors.
A home for solar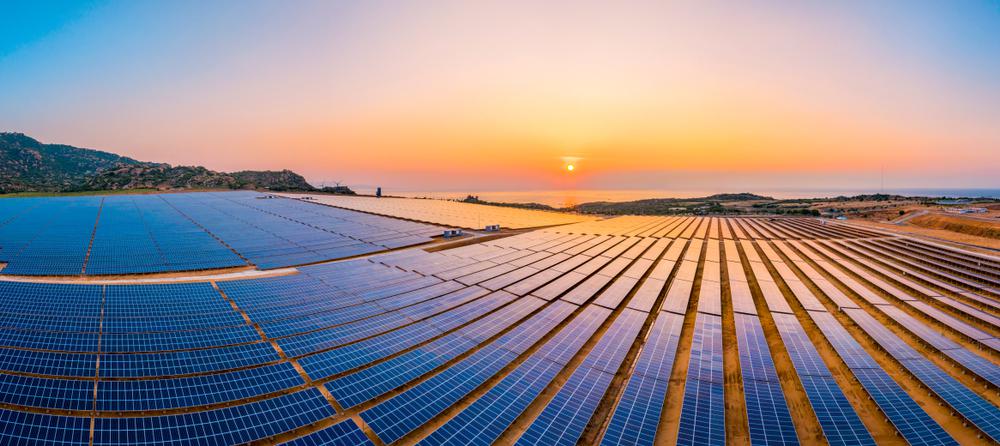 Kirsch has been involved since day one. Years ago, when Kirsch was working for Van Jones, an environmental and human rights activist who briefly served as a green jobs adviser to former President Obama, he asked her if she would be interested in helping the then new startup called Solar Mosaic, which provides financing to install solar panels on rooftops, pilot a solar program in Oakland. Meanwhile Jones's friend Prince was looking to invest a quarter of a million dollars into solar projects in Oakland, and ended up funding Solar Mosaic's first four solar buildings.
Based on that experience – connecting a young solar startup with partners and capital – Kirsch and Danny Kennedy, a former Greenpeace campaign manager who co-founded solar installer Sungevity, launched a company to try to see if the model could work for many more young solar companies. They changed the name of the company, SFunCube, to Powerhouse two years ago.
On a visit earlier this year to Powerhouse's headquarters, dozens of entrepreneurs were heads down working on their products and mingling with potential partners during a weekly open house event. The Powerhouse team connected UtilityAPI with its first investor, Better Ventures, as well as an adviser, Jon Wellinghoff, who is a former chairman of the Federal Energy Regulatory Commission. After going through the accelerator program, UtilityAPI, which creates software to collect data about a building's energy use and deliver it to customers such as solar or energy storage installers, has grown to nine people from the two co-founders. It now has an office space on the sixth floor of Powerhouse after previously using shared desks.
Lucas says the co-working space served as a "brain trust" because all the entrepreneurs brought with them different types of expertise. That allowed her to get quick answers about energy policy or technical standards.
Another accelerator program graduate, BrightCurrent, which works with big box retailers and solar companies on marketing solar panels and installation services, now employs 120 people and became profitable last year, says John Bourne, the co-founder and CEO of the five-year-old company. Bourne says Powerhouse helped his company connect with investors (like Better Ventures) and customers and hone his sales pitch. During the accelerator program, Bourne met with Kirsch or Kennedy once a week to walk through BrightCurrent's plans and brainstorm for ways to overcome obstacles.
"It can be really isolating, lonely and tough being an entrepreneur. You're working alone and trying to build something," Bourne says. When he joined, Powerhouse was operating out of Sungevity's offices and, he says: "It was a warm great environment, and I found people who cared about what I cared about. That was a huge win for me."
Solar Mosaic's co-founder and CEO, Billy Parish, says that his company – which is now six years old and employs more than 150 people – has partnered with at least three of the Powerhouse startups on projects, including UtilityAPI, Sunible and BrightCurrent.
"Powerhouse is one of the hubs of the solar ecosystem and they are helping bring breakthrough ideas for the industry into existence. Being close to them keeps us in touch with those new ideas and entrepreneurs," says Parish.
In total numbers, Powerhouse is still pretty small. Its companies have contributed to the installation of 242 megawatts of solar, employ 386 people, and have generated $52m in revenue. That's probably the group's biggest drawback – it's limited, it's very narrowly focused and it's still operating on a tiny scale.
But they're part of a larger movement to invest and nurture new companies in low-carbon energy. Other companies running energy-related accelerator programs include Cyclotron Road, which has partnered with Lawrence Berkeley National Laboratory, and Otherlab in the Mission District of San Francisco. Last year, Bill Gates and a group of investors launched Breakthrough Energy Ventures to spend $1bn on early stage breakthroughs in energy.
Powerhouse co-founder Danny Kennedy, who now heads up the California Clean Energy Fund, describes the importance of ventures like Powerhouse and the California Clean Energy Fund like this: "We need early-stage energy investing programs now more than ever to enable the energy transition. It's critical."
This article was originally published on theguardian.com