Is your trashcan overflowing with plastic water bottles, soda cans, and glass jars each week? Want to recycle them but don't know where to start? There are several great recycling options right here in Grand Junction.
First, there are two types of recycling: single stream and multi-stream. For single stream, which most people consider easiest, all recyclable materials go into one single bin. Multi-stream recycling requires consumers to separate recyclables into separate, appropriate bins.
AMERICAN MADE, AMERICAN RECYCLED
Curbside Recycling Indefinitely (CRI) uses the multi-stream method, asking users to sort their waste into three categories: paper, plastic and cans, and glass. CRI collects recyclables once a month from all Grand Junction residents. The monthly fee of $1.75 is simply added onto resident's water and sewer bill. Non-city locals can drop off materials for free at the staging depot near the city shops at 333 West Avenue, Building G.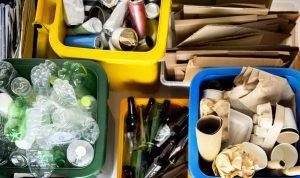 According to Merissa Snyder, CRI's Community Outreach Coordinator, they have 100 to 300 cars a day stop by to drop off recyclable materials, separating them into clearly labeled bins and bags.
"Safety is big," Snyder said. "We ask people not to toss glass bottles and jars into the metal bins, as broken glass can cause injury and smaller pieces fall through the sorter."
Jonathan Hontz works with Snyder and 14 full-time employees to create a circular economy that saves costs and is more environmentally friendly.
"Plastic water bottles are turned into pellets that may end up as the fleece linings in jackets," Hontz said.
Trex decking and plastic playground equipment can also be made from recycled plastics.
None of CRI's recycled waste is shipped overseas. After being separated and baled, it goes directly to U.S. mills which produce materials that can be made into new products. The mills pay CRI and other recyclers for the materials but for Snyder there are ethics to consider. When visiting mills, she looks for places that treat employees well and that have no fire hazards or other dangerous working conditions.
In contrast, Monument Waste recycles all materials in a single stream from both residential and commercial customers. According to Patrick Cahill, a managing partner, all materials collected are trucked to Alpine Recycling in Denver to be sorted and sent to mills. The company began in 2016, and has a sister office in Moab.
"Recycling is something I began offering because a lot of customers wanted it," Cahill said.
All recyclable materials go into one bin, supplied by Monument Waste. Each bin has a large sticker affixed letting customers know what can be recycled and what has to be put in the trash.
RECYCLING DOS AND DON'TS
Unfortunately, not all plastics and glass are created equal, and therefore not all are recyclable. According to Snyder, brittle plastics like clamshells that deli foods usually come in are molded from virgin materials, meaning it's cheaper to start with new materials than buy used, recycled ones. Old dishes, light bulbs, and other types of glass are created from different materials and different methods.
"Ceramics like Corning Ware can't be recycled," Snyder added.
Some Quick Tips:
• Recycle plastic medicine bottles, yogurt and cottage cheese containers with lids on.
• Sort metal lids from glass jars separately. Steel water bottles should also have plastic lids removed before being recycled.
• Mills won't accept aluminum foil, so it goes in the trash.
• Paper egg cartons can be recycled but Snyder suggested giving plastic ones to someone who owns chickens. There is also a separate container at the staging area for them.
• Phone books are recycled in their own separate bins.
Both CRI and Monument Waste refuse any paper food containers that have been contaminated with grease or food bits because recycling paper involves immersing it in water. As Snyder explained, "You know what happens when oil (grease) and water mix. They don't." Recycling cardboard that has grease on it, such as a pizza box, is a big no-no: a greasy pizza-box can contaminate and ruin a 40,000-gallon batch of potential new product.
Both centers ask customers to rinse bottles and cans. That doesn't mean taking detergent and a sponge to it; just rinse it in water to remove leftover food particles and beverage remnants. And you can leave the labels on, as they will burn off in the recycling process.
REDUCE, REUSE, RECYCLE
When it comes to decreasing waste, recycling is just one of the three "R"s. Reduce your use of plastics by using reusable items such as shopping bags to help lower your environmental footprint. Sprouts, Safeway and Target, among other shopping centers, give a five-cent credit per reusable bag. Avid hikers may enjoy refillable water bottles not just for camping but also for day-to-day use. Buying steel or reusable plastic straws to carry with you is a great alternative to single-use plastic straws.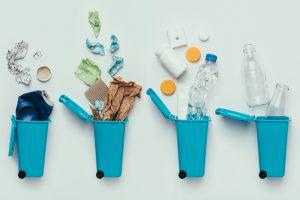 You can keep clothing, household goods, and books from the landfill by donating them to a charity shop. Goodwill will take even torn and worn-out clothing to be recycled into rag rugs and other products.
Plus, there are plenty of resources online with tips for keeping landfills from filling up. Master recycler Kathryn Kellogg's book, "101 Ways to Go Zero Waste," inspires readers with dozens of tips on protecting our Earth home.
For a list of what to recycle, visit www.gjcri.com and click on "curbside recycling guide" or www. monumentwaste.com and click on the services tab.
Know someone who would love this story? Share it with them!