Hiring a same-day junk removal service can save your time and money significantly while helping you keep your house tidy. However, the question is – What are the different types of waste items that you would typically need help with? And, how do you select an ideal scrap disposal solution for your needs?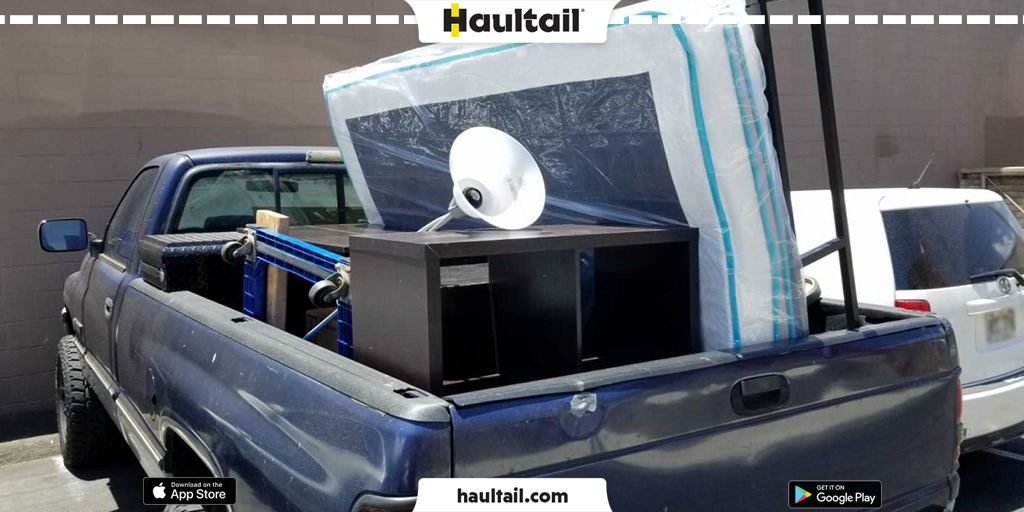 Haultail® is a rapidly growing on-demand pickup, delivery, and junk removal service provider that works with a unique business model. Our mobile app leverages ride-sharing technology and allows users to connect with the best drivers/helpers based on their location and vehicle size for their needs. But, before we delve into how Haultail® could help you in the disposal of your unwanted items, let us first learn the common undesirable households items that most need help with:
Types of Household Trash Removal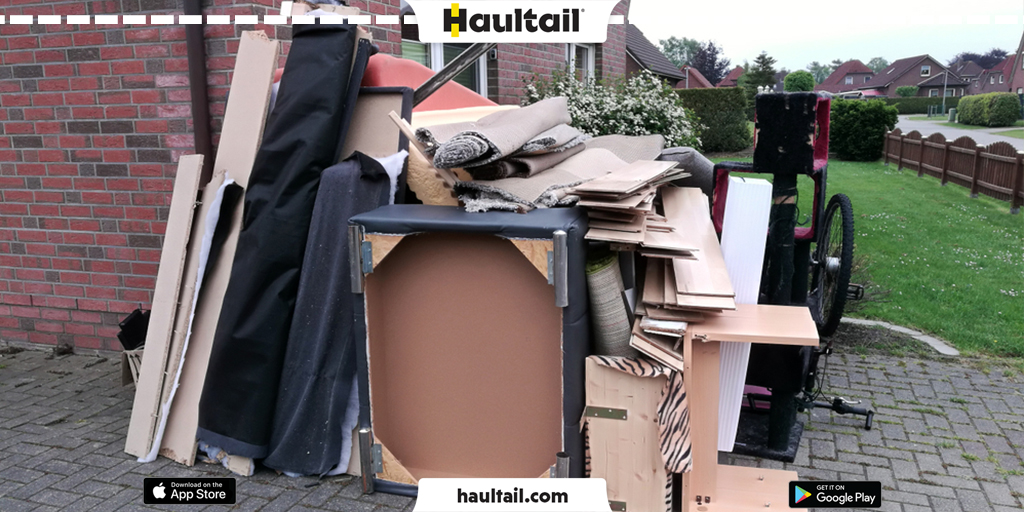 Whether it is a large mansion or a two-bedroom residential apartment, household junk items are usually the same. However, the most common types of household rubbish that Haultail® can help you remove are:
1. Same Day Furniture Removal: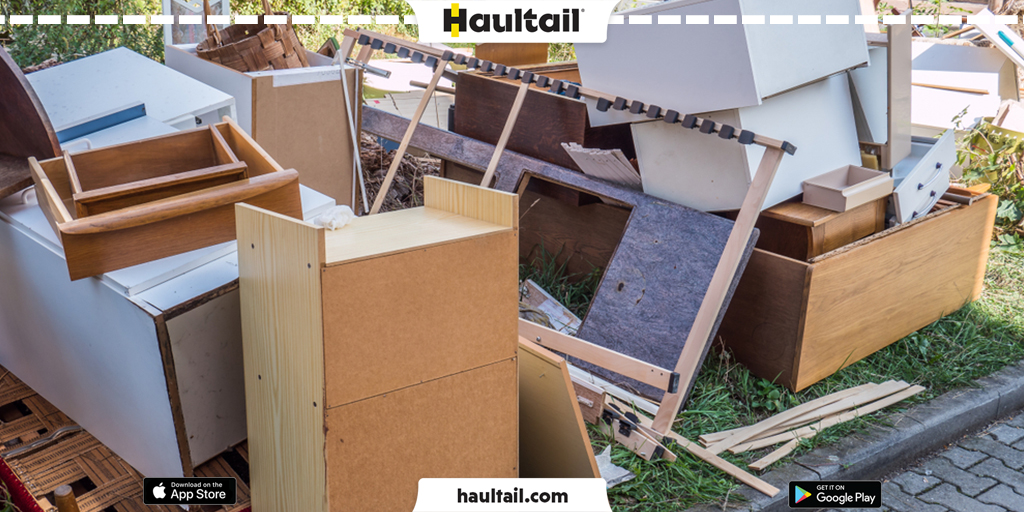 Household furniture items usually consist of sofa sets, dining tables, couches, beds, and even movable closets. Haultail® not only provides a cost-efficient way to dump these wooden items where you are charged a nominal fee but also ensures that it is discarded appropriately. If the furniture is in good condition and is still usable, Haultail® can drop it at a charity or an institution where it can still be used. On the other hand, if it is not worth using, then Haultail® drivers can dispose of the furniture at relevant recycling centers as per the customer's preference. With Haultail® at your side, taking care of your unwanted furniture is as easy as walking in the park.
2. Bed Pieces Removal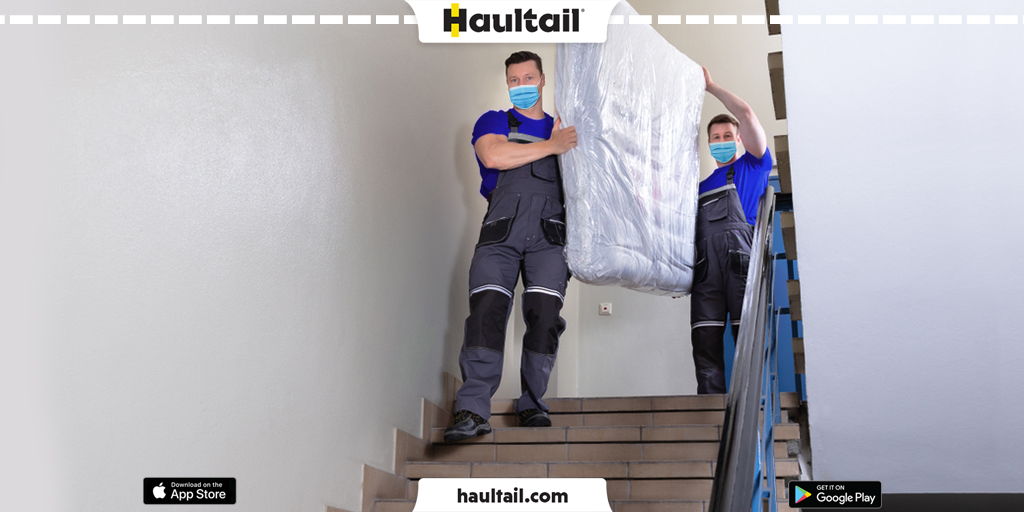 A common perception is that a mattress should be changed in about 8 years. But if you have not changed it for a few years, then an easy way to determine if it needs to be replaced or removed is when it develops saggings, lumps, noisy springs, or starts hammocking. If it has any of these issues and has commenced affecting your sleep, then you need to contact Haultail® discarding solution. We can even deliver it to a nearby recycling center, donate it to a charity or even drop it at an online buyer's place. Plus, booking a Haultailer through our mobile app is as simple as booking your Uber cab. Our intuitive user interface and user experience make it easy for Haultail® users to navigate through and create a job.
3. Electronics Dumping and Recycling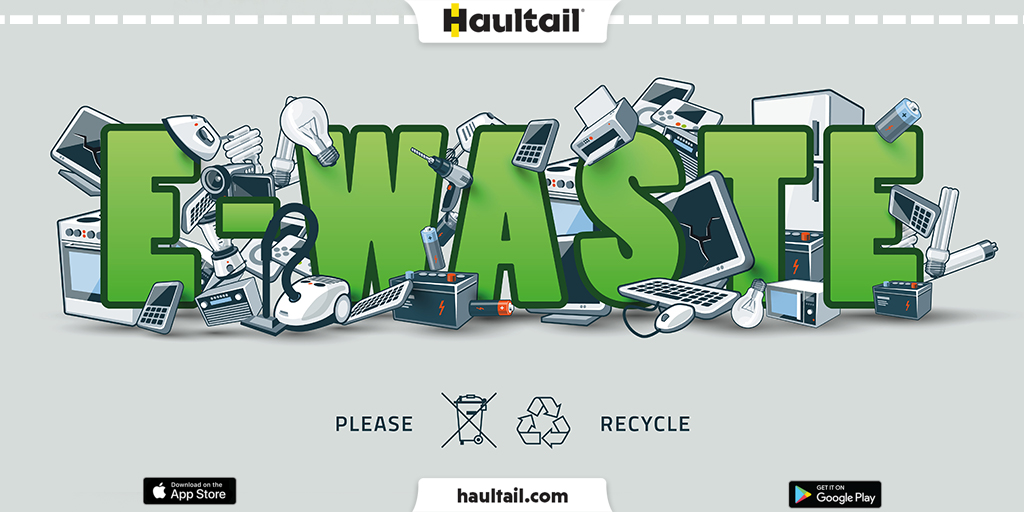 How often do you chuck your existing televisions, refrigerators, washing machines,and other electronic goods? Most people do it quite often these days. In fact, considering the innovation and up-gradation in the electronics industry, many people dump their old e-waste and purchase new items almost every 3-4 years and prefer to have these products discarded in an eco-friendly way. Haultail® hauls these items from your location in easy, environmentally-friendly steps simplifying a challenging task. You just have to create a job on the Haultail® app and have our professional haultailers scrap this unwanted electronic trash for you.
4. Clothes Removal, Donation & Pickup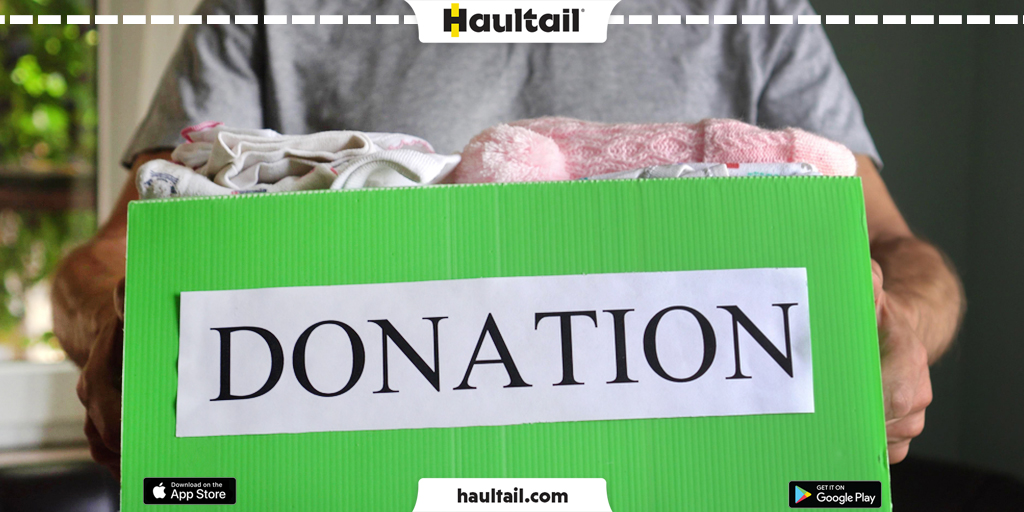 America is one of the largest clothes and apparel markets in the world. With millions of people purchasing and discarding their clothes day-in and day-out, American consumers have a plethora of options to dispose of their unused, old, and torn apparel. One of the options is Haultail® on-demand pick and delivery solution. In fact, we are a go-to source for many who ditch their unwanted clothes. There are various ways to get rid of these clothes; some people send them for recycling through the Haultail® same-day hassle-free junk removal service while others get them hauled at appropriate donation points within the city.
5. Household Junk Removal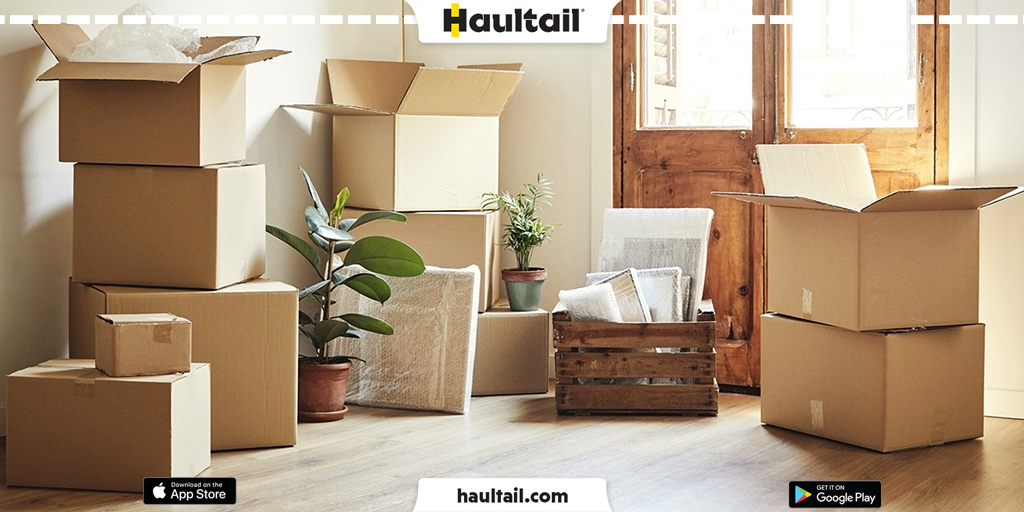 Ditching the household items that you no longer want can be an overwhelming job for many. From taking stock of the inventory to deciding what to retain and what to remove, there are many steps involved in the disposal of household items. One way to determine what needs to be done is to see if the utensils have cracks or have been repaired previously. Depending on the condition of the items, you can either sell, dump,or donate them. For donation, there are many NGOs, orphanages, etc. that accept household items whereas for selling, you can do it online. To dump, you can reach out to Haultail® and our expert drivers will dump your junk at suitable dump yards.
How to Select an Ideal Same Day Hassle-Free Junk Removal Service? There are a few parameters you need to check for any hauling, same-day pickup and delivery, or even junk removal solution. Few of those factors are the charges, availability of helpers, customer support, etc. Haultail® has been a key player in clearing off household trash in a hassle-free way for hundreds of customers month in and month out.