As extreme storms, flooding rains and devastating wildfires make some parts of the U.S. more challenging to live in, what Americans consider a nice place to call home is shifting — and with that some Americans are moving, too.
That's why cities like Duluth, Minnesota, Buffalo, New York and Cincinnati, Ohio, are launching efforts to brand themselves as enticing relocation destinations for those seeking to escape the brunt of a warming climate.
Jesse Keenan, a social scientist and lecturer at Harvard's Graduate School of Design, said that Duluth and Buffalo have plenty of advantages in a warming world.
"These cities are well-positioned, as they have a cool climate that will remain relatively mild even as temperatures increase and easy freshwater access via the Great Lakes – and also face minimum risk of wildfires and coastal storms," he said.
Like some other cities in the industrialized northern U.S., often dismissed as "rust belt," all three urban areas have lost jobs in the past few decades as demand for manufacturing collapsed. And their populations declined as people moved on in search of better opportunities.
Keenan, recently the subject of a New York Times article on the issue, said attracting new residents from regions hard-hit by climate change could help the cities regain some lost economic strength.
But such a gambit would come with challenges. The cities have among the lowest in-migration rates in the U.S. And attracting people to a cold and snowy climate is no easy task.
Advertising themselves as "climate resilient" is only the first step, Keenan said. To appeal to those in other regions, the cities need to address major problems like the lack of jobs and affordable housing.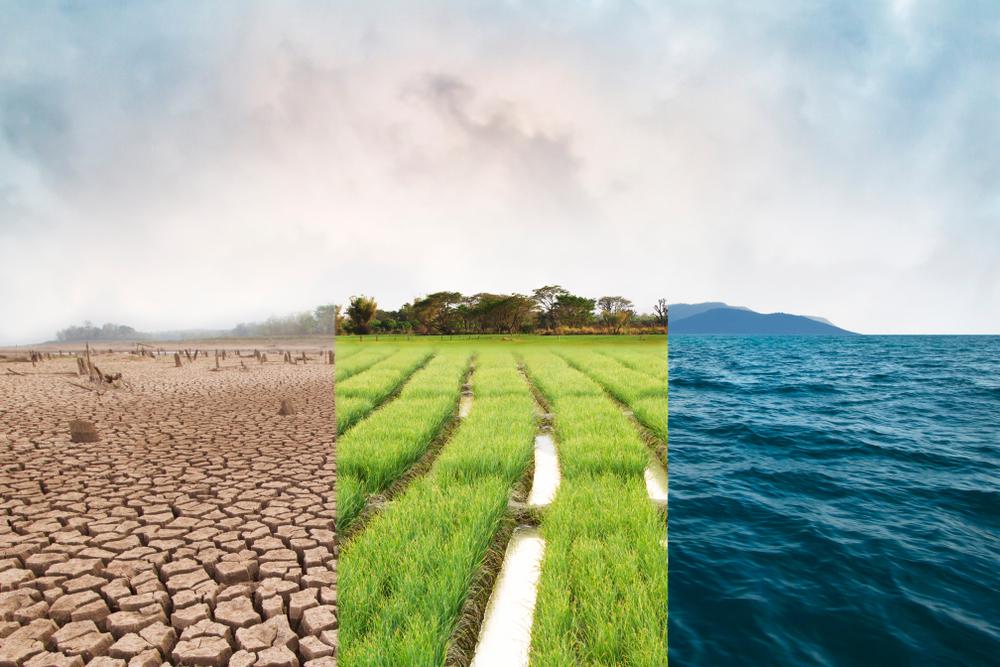 Climate-Proof Duluth?
Earlier this year, Duluth hosted a conference where Keenan presented his concept for the city.
To show how vacant buildings and under-used infrastructure might be repurposed — Duluth is home to 86,000 but can accommodate double that — Keenan showed renderings of the city with 45,000 new housing units, an expanded hospital, a new train station, and a light-rail system. He even suggested a new slogan for the city: climate-proof Duluth.
"The idea of Duluth as a climate refuge is so new to us that we wanted to start a conversation dealing with the potential ramifications of being a climate refuge," said Patrick Schoff, a research associate at the Natural Resources Research Institute at the University of Minnesota, Duluth. "I think there's a lot of potential here, including an economic upswing."
But some Duluthians are not convinced. City councilman Gary Anderson sees the potential development as a good thing, but he expresses concerns that inflows of climate migrants may exacerbate the city's struggle to provide affordable housing.
Karen Diver, a faculty fellow at the College of St. Scholastica in Duluth, points out that the city has struggled in the past to embrace people from diverse backgrounds, and adds that the area still has to make progress to be ready to meet changing needs.
Keenan, who is credited with inventing the phrase "climate gentrification," said those issues were all considered as he crafted his presentation.
"My plan doesn't cater only to those who are financially able to move," he said. "The whole idea is meant to be an opportunity for Duluth to repopulate and redevelop with affordable housing, better access to mass transportation, and other services and amenities."
Buffalo Is Known for Snow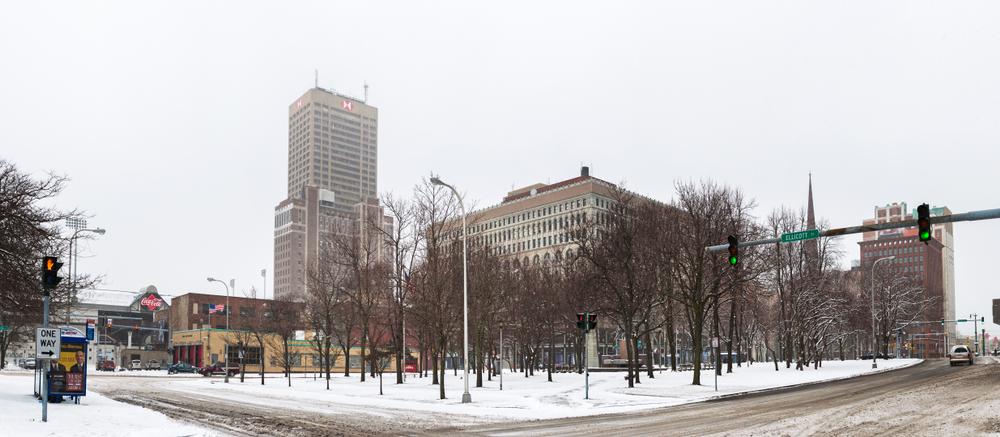 Buffalo's identity is already tightly interwoven with its climate.
"Buffalo is known nationally and globally for snow," said Brendan Mehaffy, executive director of the mayor's office of strategic planning. "This reputation has had an impact on the desire for people and business to relocate to Buffalo."
But though Buffalo's climate has historically been a liability for growth, climate change has the potential to make it an asset for the former steel powerhouse.
"Buffalo and western New York [are] certain to be one of the most livable regions in the country as climate change continues to wreak havoc," said Crystal Surdyk, executive director of Designing to Live Sustainably, a local climate-focused nonprofit.
In February 2019, Mayor Byron W. Brown declared the city "a climate refuge" during his annual state-of-the-city address.
The city has already welcomed some who might be described as climate migrants, providing shelter to thousands of Puerto Ricans after Hurricane Maria devastated the island in fall 2017.
"Many of these families have chosen to remain in Buffalo as they were warmly received and given support that has allowed them to make a life for their families here," Surdyk said.
Still, the prospect of accommodating Americans fleeing climate pressures brings some worries.
Surdyk is concerned that outside developers and investors already are buying-up urban and suburban properties in greater Buffalo. And while housing costs continue to grow — Buffalo ranks No. 7 in the nation for fast-rising rent — household income and the median hourly wage have not kept pace, she said.
"We are already experiencing the negative effects of rising rent levels," said Mike Riegel, the president of Belmont Housing Resources, a housing assistance agency in Buffalo. "Our Section 8 voucher-holders are taking a lot more time than in the past to find suitable housing in which to utilize their rental assistance."
Buffalo's historic building stock — what some consider among the best-preserved architecture in the U.S. — could also prove problematic, Riegel added.
"Energy costs in older housing units are very high, and upgrading to meet energy-efficiency requirements would exacerbate the rent-burden problem for low-income renters," he said.
Surdyk remains confident that encouraging climate migrants would help the city grow, but warns: "If we do not prepare for the potentially massive number of climate migrants and refugees, we will not only miss the opportunity to bounce back but the result could be catastrophic."
Choosing Cincinnati Could Be Savvy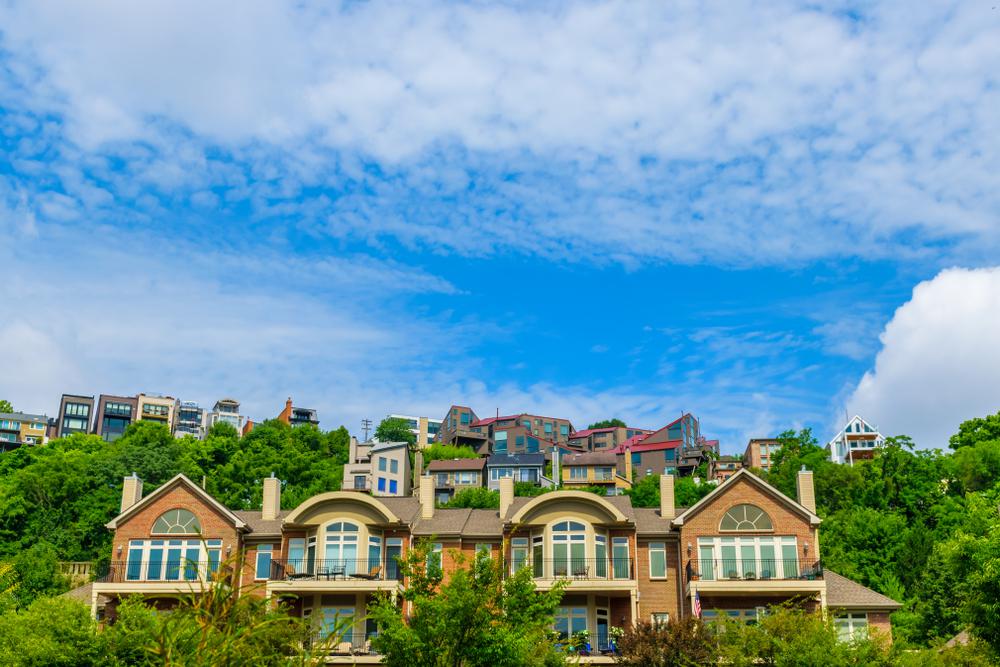 Climate resiliency is also a growing focus for Cincinnati. The city's 2018 Green Plan notes that while Cincinnati isn't immune from climate change, it's "located outside the likely disaster areas" and is therefore "well situated to become a climate haven."
The plan highlights the importance of offering affordable housing, opportunities, and services to individuals who choose to relocate to the city, noting the "economic opportunities if Cincinnati is prepared to market itself" to businesses seeking to move from disaster-prone locations.
Oliver Kroner, Cincinnati's sustainability coordinator, says the idea to promote the city as a climate refuge came about with the recognition that some of the thousands of people displaced by Hurricane Katrina in 2005 had moved there.
Like Buffalo and Duluth, Cincinnati has space for new arrivals. While the worst of its population decline seems to be over, the city has dropped to 300,000 residents, 40 percent less than its population in the 1950s. The U.S. Census Bureau estimates that there are up to 48,000 vacant housing units across the greater metropolitan area.
Yet while climate change is likely to prompt some people living in risky locations to move elsewhere, they will not necessarily end up filling those empty houses. And the same goes for Buffalo and Duluth.
Vivek Shandas, a professor of urban studies at Portland State University, says those with the capacity to move will look to places with strong economic opportunities, presence of family or friends, and high quality of life — consistent with existing mobility patterns.
"These 'Rust Belt' cities are well-situated," he said. "But if they want to attract those who are electing to move, then we need to see empirical evidence – not marketing and general claims – of how they intend to address a surge in population and avert the challenge of higher temperatures and other climate-induced stressors."
Original story from EcoWatch