While jet-setting isn't inherently eco-friendly, there are some things travellers can do to lessen their environmental impact. We all know how important travel is, so we're not talking about ditching your international plans – but opting for planet-friendly destinations instead.
And thankfully, with sustainability hitting the headlines, a host of eco-luxe resorts have sprung up across the globe offering a much-needed solution. Whether it's in the form of recycling waste materials, conserving resources or operating through renewable energy, there's much that's being done to make the world a little greener.
If you need inspiration for your next guilt-free trip, we've rounded up the luxury resorts and hotels that are setting standards with their impressive eco initiatives.
Six Senses Zil Pasyon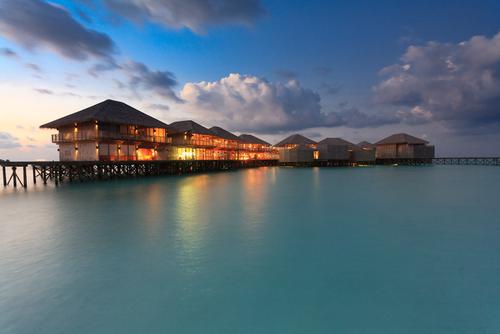 Six Senses is definitely a pioneer when it comes to sustainability and it has a number of green practices in place across its resorts worldwide. Each resort offers something unique, but Six Senses Zil Pasyon in the Seychelles is one that's truly synonymous with eco luxury.
Although habitat restoration is one of the main themes here – with multiple initiatives supporting the island's threatened ecosystems – this luxury resort takes care of the basics, too. Making the most of the tropical sunshine, solar accounts for a big part of its energy, while an organic on-site garden and water refinery help the resort drastically reduce its environmental footprint.
Better still, Six Senses Zil Pasyon renews all its environmental policies and procedures annually to ensure it is always leading the way with its approach to sustainability.
Xigera Safari Lodge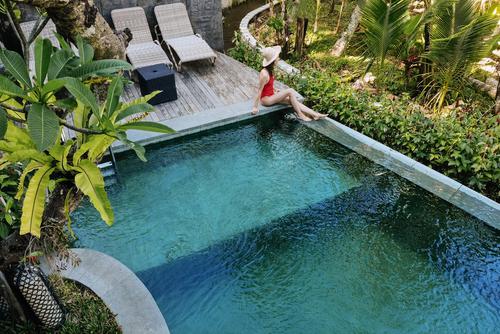 Xigera Safari Lodge is an impressive addition to the eco-friendly luxury hotel mix. Opening later this year, the lodge in Botswana will offer guests an immersive sustainable experience and a true back-to-nature hideaway.
With just 12 suites available, this is an exciting safari lodge that delivers on exclusivity – but the best part is the lodge's eco credentials. Not only has Xigera been built using a light footprint, but 95% of the lodge's energy will be provided by the Xigera Energy Centre – a sophisticated solar hybrid power system, which is estimated to save 500 tons of carbon emissions each year.
Game-drive vehicles can also be charged using solar technology while, indoors, hot water and air conditioning will be provided with thermodynamic geysers and SolarView tinted glass. For guests, Xigera's water purification system is a massive bonus, providing safe-to-drink tap water despite its remote location in the heart of the Okavango Delta.
Forestis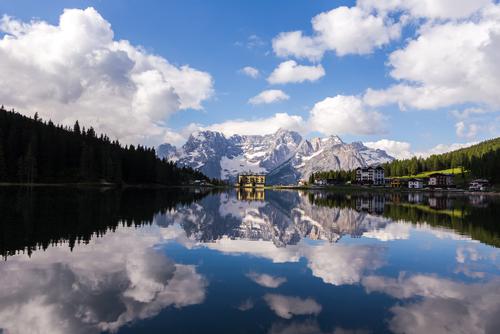 Another conceptual retreat for 2020 is the luxurious Forestis in the Tyrolean mountains. Promising a peaceful haven for its guests, this exciting wellness destination is definitely setting new standards in sustainability.
Envisioned by Stefan Hinteregger and his partner Teresa Unterthiner, Forestis aims to connect guests with nature – and it certainly looks set to achieve this goal. Surrounded by dense mountain forest and with 62 panoramic suites overlooking the Dolomites, it's easy to be mindful of the environment here.
In keeping with its credentials, the Forestis site was reconstructed with nature in mind – taking a carbon neutral approach and using exclusively local materials. As expected, energy is 100% renewable, while locally-sourced produce allows guests to indulge in both healthy and sustainable culinary treats.
Joali
A tiny dot in the Indian Ocean, luxury Maldivian resort Joali shines a spotlight on sustainability. At Joali, the emphasis is on eco glamour, promising guests a far-flung getaway where sustainability and luxury go hand in hand. In fact, even before guests have arrived, this private resort has offset the carbon emissions from their stay by working with local communities to re-plant trees.
As with many new properties, the design construction involved a conscious effort to preserve the nature of the island – in this case, 1,000 original palm trees, which remain throughout the resort today. But at Joali, the owners went a step further and bought some of the neighbouring islands to keep them untouched from further hotel developments.
Inside the resort, care is taken every day to minimise environmental impact. Necessary steps have been taken to ban single-use plastic, while vegan and chemical-free products are supplied in all bathrooms to protect corals and sea life – a vital step for reef restoration.
Amankila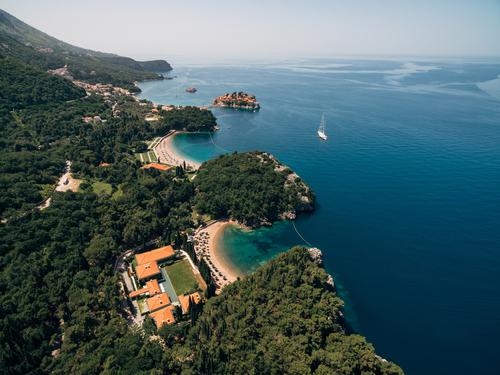 Many agree that Aman is a leader in luxury travel, but it's also a leader in conservation and sustainability, and takes its responsibilities seriously. While this is true of all Aman resorts, its Bali properties are particularly eco-friendly.
The Indonesian island seems to be one step ahead with eco tourism, so it's natural that resorts on Bali are delivering the environmental goods. Aman's three properties are doing just that – notably, Amankila, the brand's Bali flagship, makes the most of its breathtaking natural location to provide a stylish eco-luxe hideaway.
As well as energy-saving and recycling programmes – such as the resort's contribution to the ROLE Foundation's "Waste to Wonder" – Amankila also focuses its sustainability efforts on conservation. Joining forces with the Begawan foundation, this luxury resort is actively committed to protecting the country's national bird – the Bali Starling – from extinction.
Islas Secas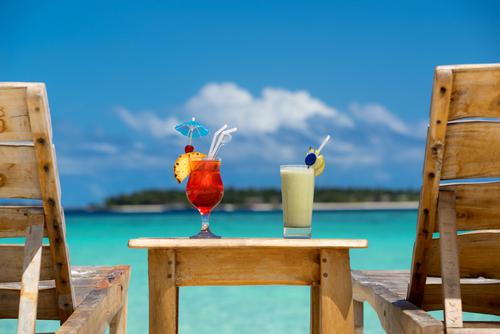 Located off Panama's rugged Pacific coast, Islas Secas is one of Central America's best kept secrets. And with its strong eco credentials, this private island resort is a top destination for earth-conscious travellers.
Owner Louis Bacon is an environmental philanthropist, so Islas Secas is all about conservation. Everything from energy consumption to recycling is accounted for – in fact, the entire island is 100% solar powered and completely zero waste. Even the staff rotation schedule minimises boat transport in a bid to reduce carbon emissions.
With 75% of the archipelago left undeveloped, this tropical paradise is a real haven for those looking to get back – and give back – to nature.
This article was originally published on luxurylifestylemag.co