I think Elon Musk is the new Steve Jobs
Steve Jobs can never be 100% replaced, but his marketing tactics and innovation is starting to become obvious in Elon Musk. Hear out my case.
Steve Jobs
Steve Jobs is a legend. Many think of him as a legend in technology. But if you read his story, you would know that he is not so much a tech mastermind. He is a visionary. One of the things that impressed me the most about Steve was how he envisioned the mouse. In an interview, David Kelley, the man who designed the Apple first computer mouse, said Steve gave very specific details on what the mouse would look like. Steve even visualized what the user experience of the mouse would be like.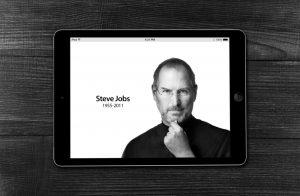 Steve is a legend of innovation. He constantly pushed his team and company to do what is known to be impossible. His innovative spirit remains unrivaled even in the entrepreneurial world today. However, a lot of people have taken after his marketing acumen.
It is very obvious that Tim Cook is one of those people. Even though he is not as innovative as Steve, he has kept Apple on top with his marketing genius. It is only natural that Tim took after Steve. But while Tim is a different strategist entirely, there is someone who is edging closer to inherit the legacy of Steve.
Elon Musk
I have always had doubts about Elon Musk and Tesla about profitability. In fact, I watched a hedge fund manager, Jim Chanos, argue why Tesla is going to fail under Elon. His points were quite compelling.
I had no reason to disagree with those points, but Elon seems like a guy to have faith in. I remember when Elon tweeted that he was thinking of taking the company private. And that got him in a bit of trouble. I guess the pressure was weighing on him at that moment.
To be honest, I have never thought much of Tesla cars. The specs seem to be impressive, coupled with the fact that it's electric. But the visual connection is not there. The price is compelling, but some other cars in the same price range are also very appealing.
People are just not going to buy a car simply because it is electric. Yes, there are now several advantages to consider buying an electric car by the government to curb pollution. But Tesla isn't known yet for something that drives people to buy. And without that, they have built a worldwide fan base. But recently, something changed.
The Cybertruck
For the first time, Tesla made a car that blew people's minds at first sight. The Cybertruck is visually appealing.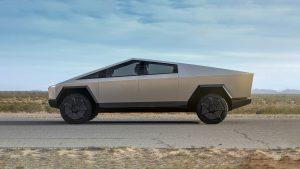 I know you might say you don't like it. But here is a lesson I learned not too long ago.
There are two kinds of products that depend on visuals that become successful. The first are those that look beautiful and magnificent to behold. The second are those that look ugly and ridiculous. What they both have in common is that they draw out the human emotion.
The worst kinds are those that are neutral. Those that are neither beautiful nor ugly. Those are the ones that fail in the marketplace. Gazing at the Cybertruck, you instantly have an opinion. It triggers your emotions. You either love it or you hate it. You almost cannot stand in between.
Cybertruck: The Viewer Experience
My first take at the sight of the Cybertruck is "are they seriously going to mass produce that?"
I don't like it. I would only buy if I am starting a car museum, or I want to have a collection of cars. But I am wise enough to know that it's a big hit.
If you follow Supercarblondie on YouTube, you have probably seen her take on the Cybertruck. At first, it was a NO. But as the hype continued, it changed into a YES.
I guess Elon finally realized that if you make a car that looks like a car, then it's failed. Nobody really cares that the truck is electric. That is just like an added bonus for those who care about the environment.
The Cybertruck is cool
If I am forced to buy one Tesla car, it will be the Cybertruck. Why? It is the only thing they have that you can feel yourself in. The futuristic look of the car puts you in a state of mental bliss every time you get in the truck.
When the truck starts appearing on the roads in 2021, people are going to be driving it to work and do things they wouldn't normally do with a truck. Why? They want to be publicly associated with the concept.
In the supercarblondie YouTube post, she asked a guy she met in the Tesla store (who wants to buy one of the Tesla cars) if he would buy the Cybertruck, assuming it was available today. His answer was YES!
The Cybertruck is a success because:
People who are fans of Tesla like it
People that love futuristic stuff love it
People who like it buy it and/or talk about it
People who hate it have an opinion to air about it
Everybody either loves it or hate it
It is obvious that the majority of people who love Cybertruck are millennials and Gen Z. And they are now gradually getting into positions where they can afford it.
There is another aspect of the market no one is probably looking at right now, and that is the rate at which the Cybertruck will be leased. Imagine those who would want it just to show up at a party with it.
The Marketing Inheritance
Tesla before now was like Apple without the iPhone. That is why it was easy to predict that it may not work out. But if the margins on the Cybertruck are good, then the Cybertruck will become to Tesla what the iPhone is to Apple.
Elon Musk has an innovative mind. There is no doubt about that. And he is equally stubborn, much like Steve Jobs. The only difference is in the area of marketing. And now, Elon seems to have gotten a handle on that.
Before the Cybertruck, the flamethrower showed signs of marketing genius. Or should I call it Not-a-Flamethrower? The only question now is if the marketing genius can be sustained.
If the marketing genius can be replicated on three other major products over the coming years, it would make
Tesla the new Apple. And Elon Musk would definitely be the new Steve Jobs.
Steve Jobs Is Still Irreplaceable
When someone is being compared to another person, no one expects a 100% similarity. I think of Elon as the new Steve in terms of their legacy and the ability to build a loyal fanbase for their company both in principle, design, and sales.
Steve Jobs is irreplaceable. But in my opinion, only Elon Musk can pull off what Steve pulled off. I currently cannot see any other entrepreneur that can produce the same magic as Steve Jobs.
Elon can still fail, but the chances are now slimmer
Can Elon still fail? Yes. If the Cybertruck fails to deliver on some vital details, there would be outrage. If the profit margin on the Cybertruck is too narrow, investors would be furious. And there are many more things that could go wrong.
But for the first time, Tesla has a product that could catapult it to the very top. Think forward in 20–30 years, when the predominant number of adults is made up of this generation that loves the super cool Tesla. All the company has to do is keep coming up with products that blow the mind.
The reveal of the Cybertruck shows the potential that Tesla's product reveals could become as big as Apple's. You could say that the Cybertruck window broke. But it just gives the world more reasons to talk about it. In summary, the marketing brand of Tesla is just dawning.
Cool CEO — check
Principled company — check
Innovative tech — check
Socially responsible — check
Loyal fanbase — check
And now, cool product — check!
I think Elon Musk is the new Steve Jobs.
This article was originally published by David O, Medium.com